Gabby Sidibe Quips Her Fiancé 'Uses Her for Industry Connections & Professional Gains' in Post
Gabby Sidibe recently shocked netizens when she bluntly revealed that her fiancé uses her for "industry connection and professional gains" in a social media post— see how her fans reacted. 
Gabourey "Gabby" Sidibe is well known for her thick skin and sharp tongue in the entertainment industry. She is currently in a committed relationship with her fiancé, Brandon Frankel. 
Because Hollywood will always be Hollywood, there have been rumors drifting around about how Frankel may possibly be using Sidibe for his end game.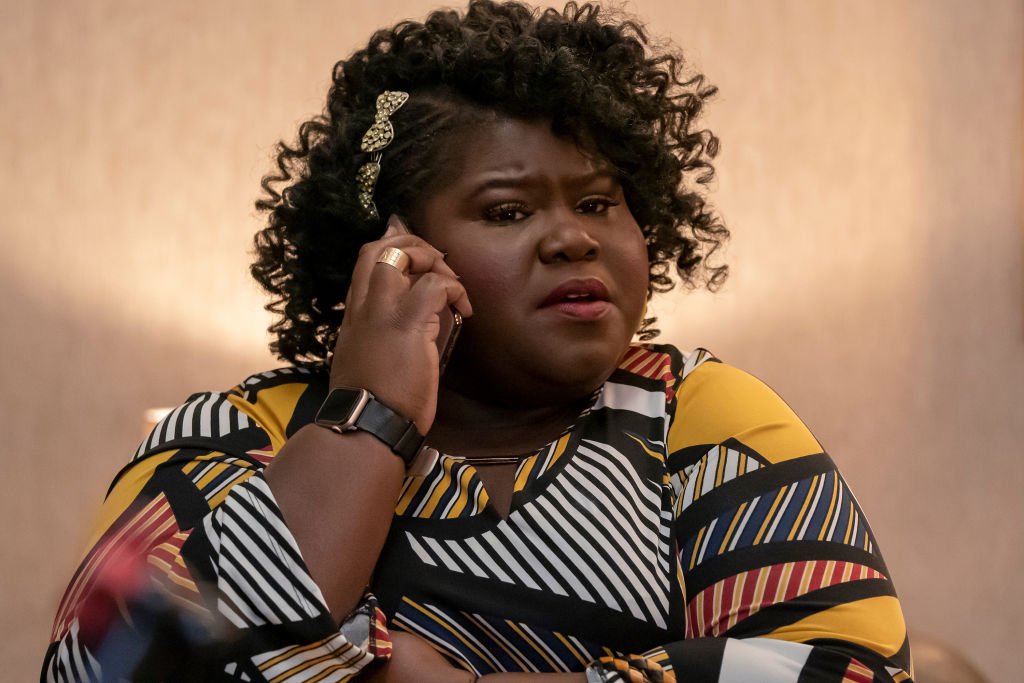 Sidibe seems to have anticipated that, and in a post, she shared via her Instagram page a day ago, the talented actress put it all out there, effectively neutralizing what may have grown to become a thorn in their side. 
She shared pictures of him unpacking some of his stuff, including several plaques and music albums. His love for his collection was quite palpable in the post— one footage even featured him chattering excitedly about one that held a lot of memories for him.
Sidibe's caption read, "@brandontour finally moved in all of his plaques and stuff so that he doesn't have to go visit it all in storage while he's using me for industry connections and professional gains."
In the comment section, her fans praised her for having the confidence to make light of something that could have bred doubt in her mind. However, one fan called her audacity to "throw it all out there for all the nosy people" a flex. 
It was the turning point in her life because Daniels took one look at the tape and decided she was it.
Many celebrities found her caption hilarious and refreshing, especially since Frankel took things a step further by proudly declaring in the comment section that he is "using her." Sidibe got engaged to Frankel last November after dating him for more than a year.
The talented actress made the announcement via her Instagram page on November 24 when she shared footage that showcased the engagement ring. The two lovebirds met in 2019, shortly after Sidibe had vowed to herself never to entertain the whims of men. 
However, he changed her mind, and they went public later the same year with Frankel tagging her his "favorite love song" in a post he shared via Instagram. 
Sidibe is most famous for the role she played on Lee Daniels' "Precious." Plus size actresses had been urged to audition for the role, but there were no encouraging prospects until Sidibe, coaxed by a friend, took the audition.
It was the turning point in her life because Daniels took one look at the tape and decided she was it. Since then, it's been good fortune all around for her, and when the superstar life threatens to pull her under, she has Frankel to help keep her afloat.