Fantasia Barrino's Son Proves He Has His Mom's Smile While Posing on the Beach in Captain America Shield-Print T-Shirt
Fantasia Barrino experienced proud mom moments after she shared a lovely photo of her son, Xavier catching fun during a trip to the beach.
Music star Fantasia Barrino posted a hearty photo of her son on her Instagram story. The star mom showed her boy sharing a warm smile for the camera and enjoying a leisure day.
Xavier was photographed at the beach, rocking a navy blue Captain America shirt and a pair of beach shorts. The young boy's outfit was soaked from the water with specks of sand on his legs.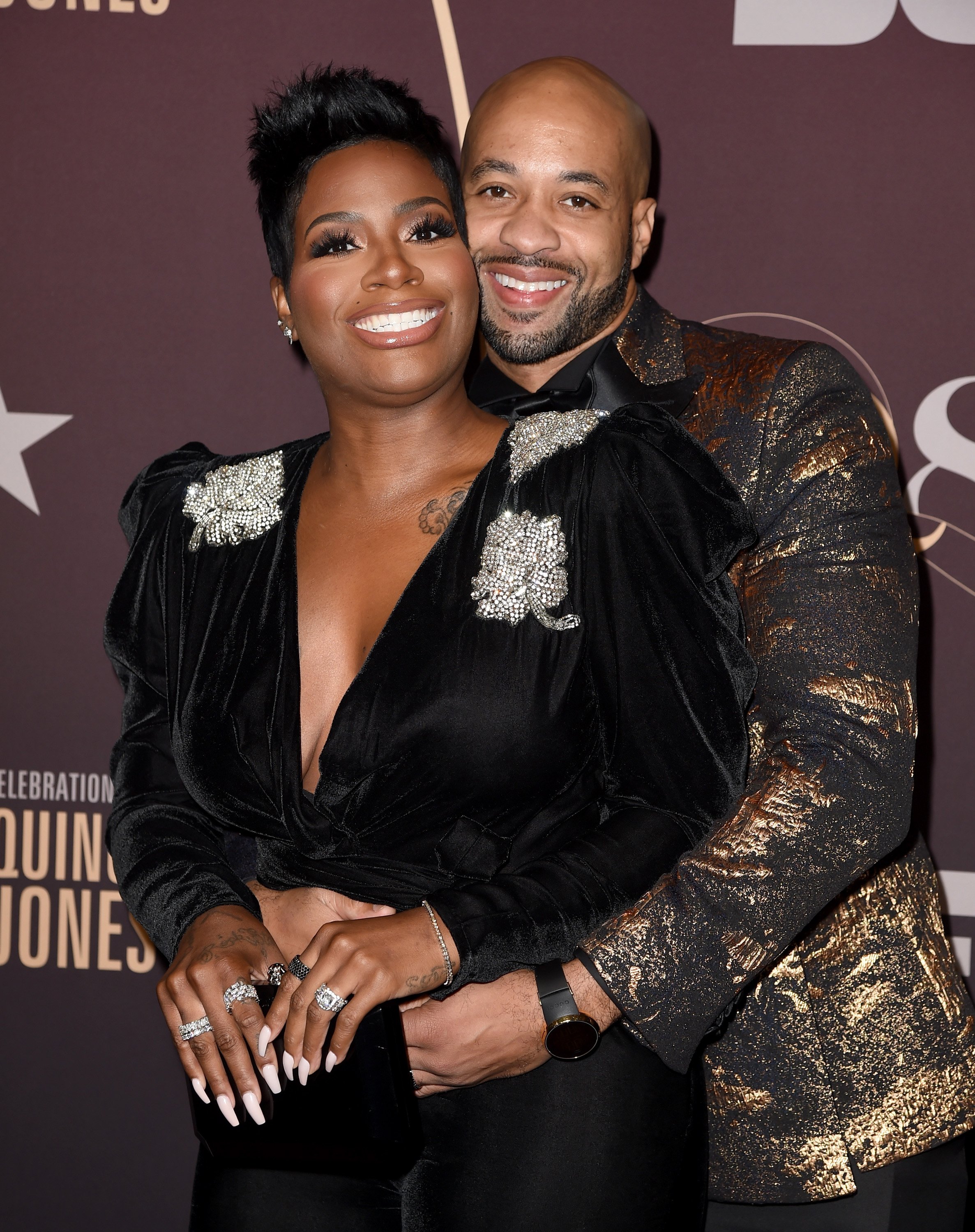 The little boy had his back turned to the water in a trendy pose. His mom gushed over him, making it known that her boy loved his grandma's house and the beach. 
FANTASIA WELCOMES A SON
In 2011, award-winning singer Fantasia gave birth to her second child, Xavier, and announced it on social media. The star mom made it known that he weighed 7lbs 9 ounces and measured 21 inches.
Fantasia gave birth to her son at the Presbyterian Hospital in Charlotte. The then-new mom made it known that she felt blessed to have a healthy baby boy while thanking fans for their unending support.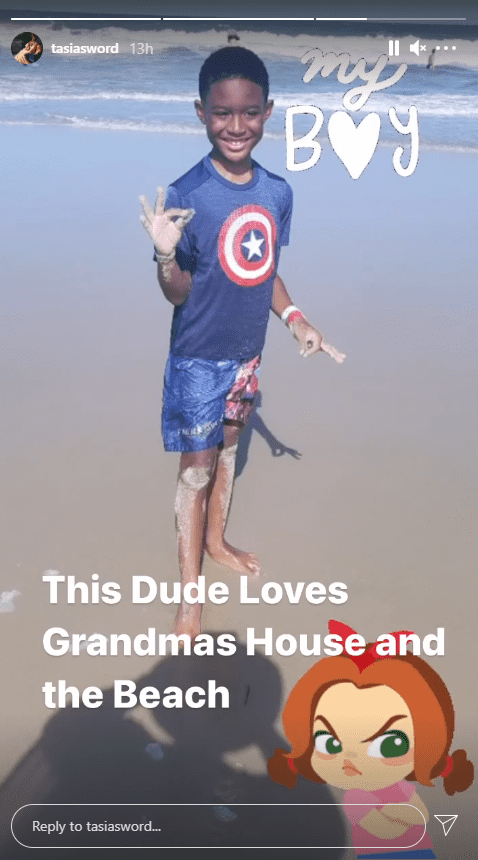 Fans first found out about the singer's pregnancy during a Florida concert. In months leading to the time of her pregnancy, Fantasia was shrouded in cheating drama with a married man, Antwaun Cook.
After Cook's wife dragged her husband and Fantasia to court during a child custody issue, Fantasia admitted that she knew he was married and his wife was living with him while they dated. 
BABY KEZIAH JOINS THE FAMILY
In May, Fantasia and her husband Kendall Taylor took to social media sharing the lovely news of their daughter, Keziah Taylor. Fantasia posted a thoughtful image and a significant snapshot.
The photo attached to her post was from her maternity shoot. The backdrop bore the lifesize image of an elephant. Fantasia's caption was a reflection of her feelings:
"The Elephant is the animal I chose to surround @keziahlondontaylor with because it represents patience, strength, power, and remembrance..."
Kendall also shared a photo from his wife's maternity shoot. She was dressed in a white outfit in a Grecian fashion. Kendall praised his wife's strength as he talked about his heightened respect for Black women. 
In November, Fantasia announced her pregnancy, making it known that she and her husband had gotten her most desired wish. She credited God for the miracle, noting that doctors said her tubes were closed. 
INSIDE FANTASIA'S ROLE AS A NEW MOM
Before the end of June, Fantasia announced that her baby had made her first appearance in church. She posted a photo on social media showing the baby girl dressed in a fashionista outfit.
This came a week after baby Keziah came home from the hospital. When she was born, the little one had to stay back at the NICU. Her mom made it known that she had arrived earlier than expected. 
When her baby arrived home, Fantasia shared the news on her media platform, showing a photo of the newborn in a white romper and matching booties. The celebrity mom praised her daughter for being a fighter in the NICU. 
She also shared images of the decorations that included colorful balloons and words welcoming Keziah to her family's home. Keziah is the baby sister to Zion, Fantasia's oldest child, and Xavier.