Eve & Her Millionaire Husband Pose in the Pool in New Vacation Photos Taken by Stepdaughter
American rapper and television personality Eve shared a lovely picture showing as she posed with her husband and Gumball 3000 founder Maximillion Cooper. 
Maximilian Cooper and Eve have been married for seven years. The flames of the couple's love continue to burn ever so bright, and they remain attached like they just met. 
Eve and Cooper showed their affection for each other in recent snapshots she shared with her fans on Instagram that showed them chilling at the pool during a vacation.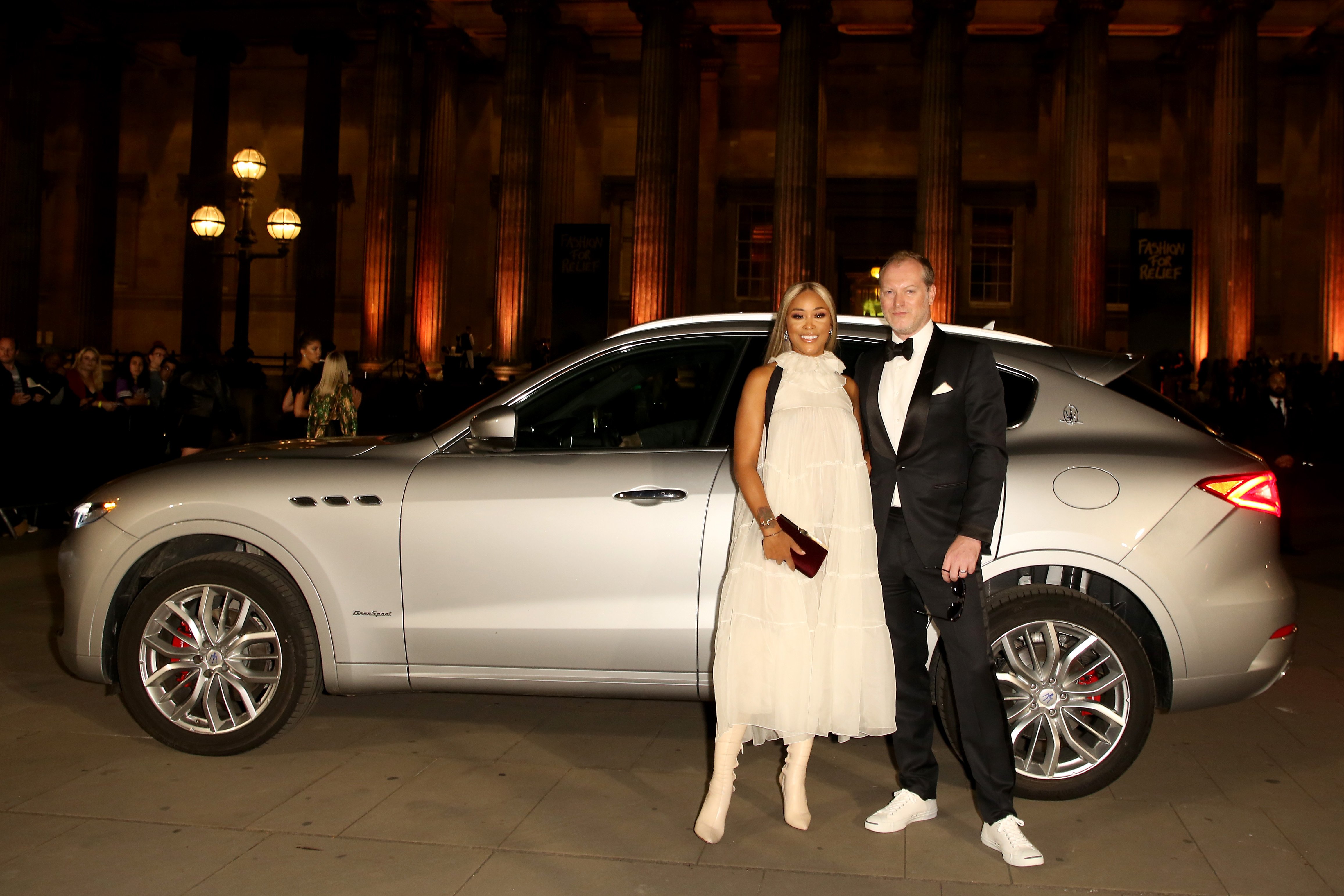 The first snapshot showed Cooper and his wife sitting on a white oval platform on the pool. The businessman wore a green polo shirt and white shorts. He also wore dark shades and a wristwatch. 
Meanwhile, Eve wore a yellow dress, which she accessorized with a white hat and dark shades. She also wore wrist bangles and a necklace. Cooper was all smiles in the second snapshot as he showed off his strength by making a muscle fist while his wife looked in another direction. 
The pictures Eve shared were made more beautiful and scenic by the palm trees and skies behind and above her and her husband. She captioned the post with emojis of the sun, a palm tree, and a red heart. 
In the post's caption, Eve also revealed that Cooper's daughter Jagger Paris snapped the pictures she shared. That revelation shows the close bond between her and Cooper's four children from his previous marriage to businessperson Julie Brangstrup. 
The 42-year-old said she and Cooper have always wanted to have their own kids but being separated would make it more challenging.
Cooper, who started Gumball 3000 in 1999 and holds degrees in Fashion Design and Law, was married to Brangstrup, with whom he founded Gumball 3000, from 2003 to 2010. Brangstrup was Gumball 3000's vice president until she parted ways with Cooper. 
After tying the knot with her wealthy husband, who has an estimated net worth of $50 million, Eve had to find a way to bond with his four children. 
In a chat with People, she admitted that it took her years to adjust to becoming a stepmom to her four stepchildren. She explained that she initially thought her relationship with Cooper would not last because of his kids. However, her mindset changed after she met them. 
After about two to three years of adjusting to her role in the children's lives, Eve says she feels fortunate to have instant kids and calls them her bonus children. 
In an exclusive chat with Us Weekly, Eve said having a stepfather made her a better stepmom to Cooper's children. She also said she enjoys the time she spends with her stepkids and described them as the sweetest. 
The "Who's That Girl" crooner told ET that she and her stepkids have beautiful discussions about race in America and some of the happenings in the nation. She said having such conversations with them has been beautiful. 
Although Eve's marriage to Cooper has been a jolly good ride, she has struggled with infertility issues during that time. In 2019, she opened up about her struggles during an episode of "The Talk." 
Eve said she did not talk about her issues trying to bear children in the past because she was ashamed. She also said being unable to give birth made her feel broken, damaged, and not good enough. 
Eve further said the more she hung onto those feelings, the worse she felt about herself. However, since sharing, she received so much love and support and felt better. 
Despite her struggles, Eve is not giving up hope of having kids; she quit "The Talk" last year to aid that cause. Her departure from the show brought an end to her four-year stint. She said it was a hard decision to make because she cares for her co-hosts, crew, and everyone who is part of the show.
Eve further explained that she spent so much time with Cooper than she ever did during the lockdown. Hence, she does not want to lose any more time with him and their family. 
The 42-year-old said she and Cooper have always wanted to have their own kids but being separated would make it more challenging. Hence, they are focused on doing so. Eve also admitted she had missed spending time with her "bonus children" and wants to spend time with them as well.