Multiple Generations of Kennedy's Reunite for Annual Family Photo at Fourth of July Celebration
American writer Kerry Kennedy gave fans a glimpse into Kennedy's family reunion recently as they all gathered for an auspicious occasion to celebrate. 
Multiple generations of Kennedy's reunited for an annual family photo at the fourth of July celebration to celebrate Independence Day. Kerry Kennedy took to Instagram on Sunday wishing everyone a:
"Happy Fourth of July from our family (and friends) to yours!"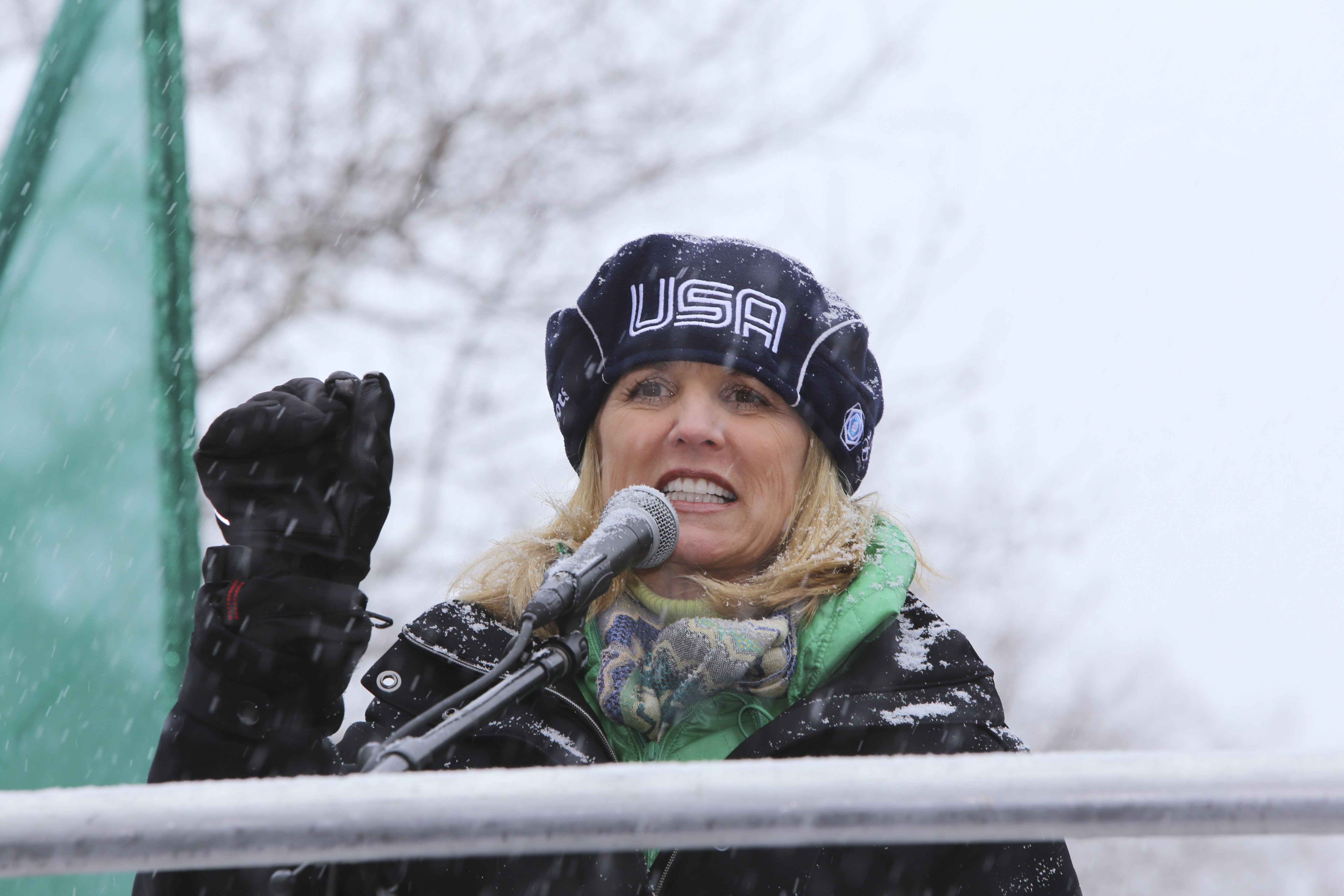 4TH OF JULY
The 61-year-old shared a family photo of the dozens of family members posing outdoors near the water on the family's estate Hyannis Port, Massachusetts.
The daughter of the former United States Attorney General Robert F. Kennedy's fans took to the comments section to send well wishes in return with some admiring her big family.
"What a fabulous family. Happy 4th of July from Wales, one Instagram user wrote. Another person described the family as a "handsome, smart, powerful, loving tribe!"
One user mentioned they love the family snapshot while noting, "could you now ID everyone in it.. lol… I'm a little lost after Ethel."
While there are many faces on the family picture, it remains unclear whether actor Chris Pratt joined the family this year with his wife, Katherine Schwarzenegger.
Pratt married into the family to the 31-year-old author, whose great uncle was John F. Kennedy. Her parents are Arnold Schwarzenegger and Maria Shriver.
In the 2019 family portrait, again shared by Kerry on Instagram, Pratt was spotted toward the back of the shot next to his spouse. He and his son Jack made their debut appearance in the family photo alongside his mother-in-law Shriver.
The generational cousins had traveled to Cape Cod for boat rides, family portraits, and the annual parade in which Ethel, 93, has been known to ride a golf cart.
Ahead of the holiday weekend at the time, Shriver, 65, shared some of her favorite memories of Hyannis Port and posted a blurry family photo of her own family.
On the other hand, Kerry posted a clip of family members sailing over the holiday weekend. She also shared an image featuring the whole Kennedy family whereby Pratt can be spotted.
He also took a snap of his wife and her sister Christina Schwarzenegger and some of her cousins. RFK Jr. shared a gallery of pictures from the weekend, including a shot with his mother, Ethel.
The 67-year-old environmental lawyer also posted a photograph of Ethel with her great-grandchild, affectionally known as Bobcat.
BIRTHDAY TRIBUTE
On his mom's 92nd birthday in April 2020, RFK Jr. shared a series of throwback photos with a birthday tribute to her on social media.
"She, herself, is a template for reckless courage," he said alongside his mother's storied life, including with her late husband Sr. Robert F. Kennedy and continued:
"Her buoyant personality, generosity, aiding the sense of fun, competitive spirit, athleticism, and her love for sports, games, and people make her an irresistible companion."
ALL ABOUT ETHEL
Ethel, the Kennedy family matriarch, is best known as the widow of Robert F. Kennedy, the former New York senator. He was assassinated in 1968.
The couple met in 1945 and married in 1950. The pair had eleven children, with Ethel taking the role of party host at the family's large Virginia home. Robert was elected president in 1960 and appointed his brother Bobby US Attorney General.
However, Bobby was also assassinated eight years later, leaving Ethel to raise her kids and continue a progressive political legacy.
Today, Ethel is a grandmother and a great-grandmother. Her family tree has expanded over the years as some of her grandchildren have followed in her and Robert's footsteps by making their mark in politics.
THE YOUNG KENNEDYS
Ethel's 37-year-old grandson Joe Kennedy III, is the son of Joseph P. Kennedy II and grandson of Robert F. Kennedy, who is continuing the tradition of Kennedys involved in politics. Joe has served as the US Representative for Massachusetts' 4th congressional district since 2013.
Robert Bobby Kennedy III, 33, the son of RFK Jr. and his first wife Emily Ruth Black, has forged his won path and ventured into showbusiness. He starred in the movie "AmeriQua" and is also a producer and a director.
Like her brother, Kathleen "Kick" Kennedy, 29, named after JFK's sister Kathleen (who also went by the same nickname), is a T&C contributing editor and a Stanford alum. She has also contributed to television with roles on "The Newsroom" and "Gossip Girl."