Daily Joke: Man Meets Beautiful Lady in a Bar After Breaking up With His Girlfriend
Today's #jokeoftheday is about a young man, Jack, who broke up with his girlfriend and met a pretty lady at the bar. He decided to buy her a drink and see if he could get lucky.
Jack strolled into the nearby bar and ordered a drink. While he slowly sipped and brooded, he noticed a pretty young lady sitting not too far away inside the bar. He approached her and sat at her table.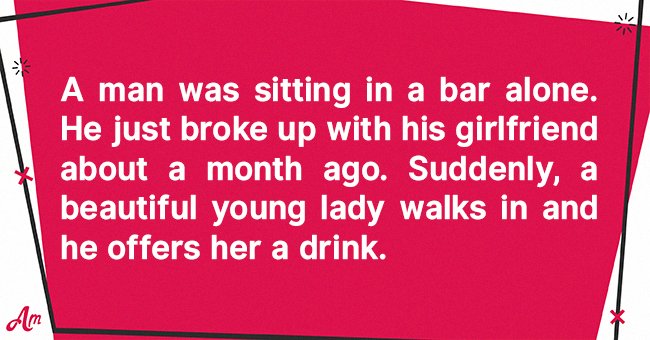 Jack asked if he could buy her a drink, and she looked at him skeptically, trying to evaluate who he was. She concluded to herself and told him that he could not possibly be single.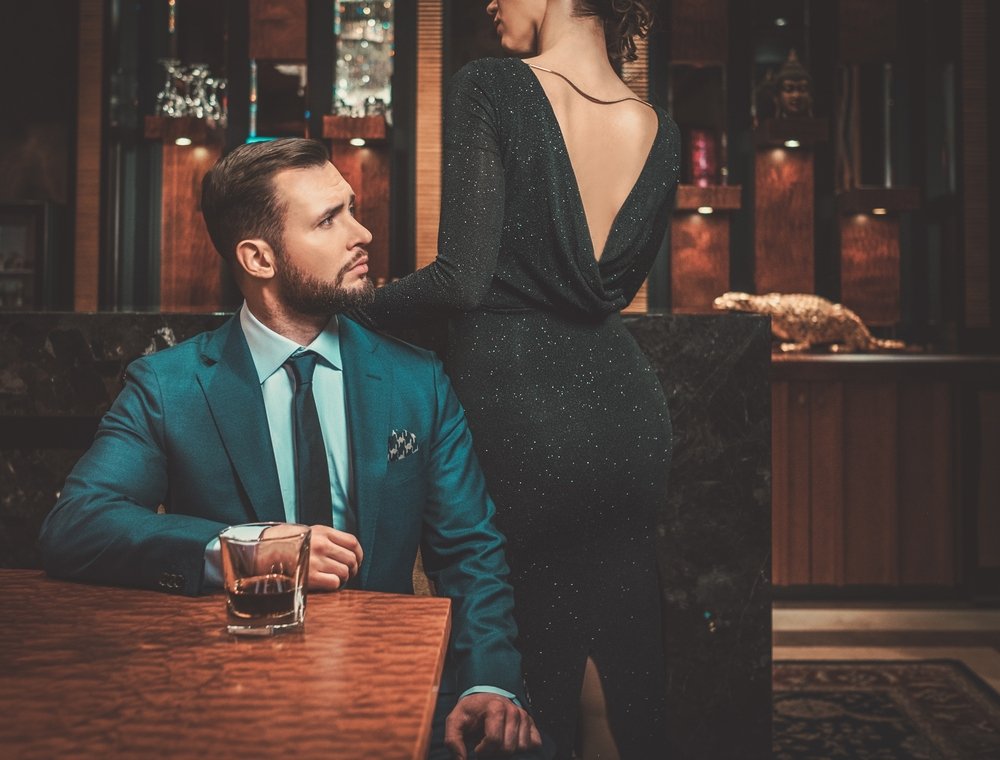 She asked him if he had a girlfriend, and Jack replied that he and his lover broke up earlier that day. The young lady relaxed a little and allowed Jack to buy her a glass of cider. 
They got to chatting, and more drinks were ordered during their conversation. By midnight, the pair were into each other, and they soon started cuddling. 
Jack followed the lady home and spent time in her place. The following day, he got up and was ready to leave for his house. The young lady got up and observed him.
She commended him, telling him he was a nice-looking man who was good in bed. She wondered why his girlfriend would break up with him, and Jack replied, "My wife found out."
CHEATING PROBLEMS AND SOLUTIONS
A young man walked into a bar feeling dejected and downcast. He walked up to the bar attendant and asked him to serve him several drinks. The bartender noticed the forlorn look on the man's face, and he was concerned.
He walked up to his table and asked him what went wrong. The man replied that he had just found out that his wife was cheating on him, and he just wanted to drink until he was unconscious.
The bartender was alarmed by this, adding that he could not possibly watch him get drunk to stupor. After the sad customer asked him for a possible solution, the barkeeper advised that he would prefer to harm the man who slept with his wife. 
At this, the man stood up and left the bar. He came back a few hours later, looking elated. The barman was curious and asked him if he harmed the person his wife cheated on him with. The customer replied, 
"Nope, I slept with your wife, Whiskey please!"
TWO DRUNK GUYS
Two guys were sitting at a bar enjoying a cool evening. Then suddenly, one of them started a conversation. He called out to the first guy and told him his father was a doctor.
The second guy beamed with surprise and said that his father was also a doctor. Then the first guy shared that his last name was Philip, and to the second guy's amazement, he revealed it was his last name too! 
The duo continued this for a while, excitement building as they discovered a lot of similarities between them. When they found out they were born on the same day, the pair pealed with excitement and hugged each other. 
Meanwhile, a guy sitting next to them was watching them this whole time bewildered. He beckoned on the bartender and asked him what was up with the guys.
The bartender answered, "Don't mind these two. They're Dr. Philips' twins and they are very drunk."