CNN's Don Lemon Holds Hands with Fiancé Tim Malone in Sweet Photo Taken after Movie Date Night
Broadcast journalist Don Lemon spent the best night of his life with his fiancé, Tim Malone. Check out the couple's lovely photo that drew a lot of attention from fans. 
CNN star Don Lemon and his fiancé, Tim Malone, have been together for a few years, and their love for one another is apparent on social media. Recently, Malone shared on Instagram a sweet snap taken during their date night.
Malone, a real estate agent, smiled brightly in the picture while Lemon served a serious look for the camera. Lemon wore an all-black outfit while his fiancé wore a navy blue shirt and jeans.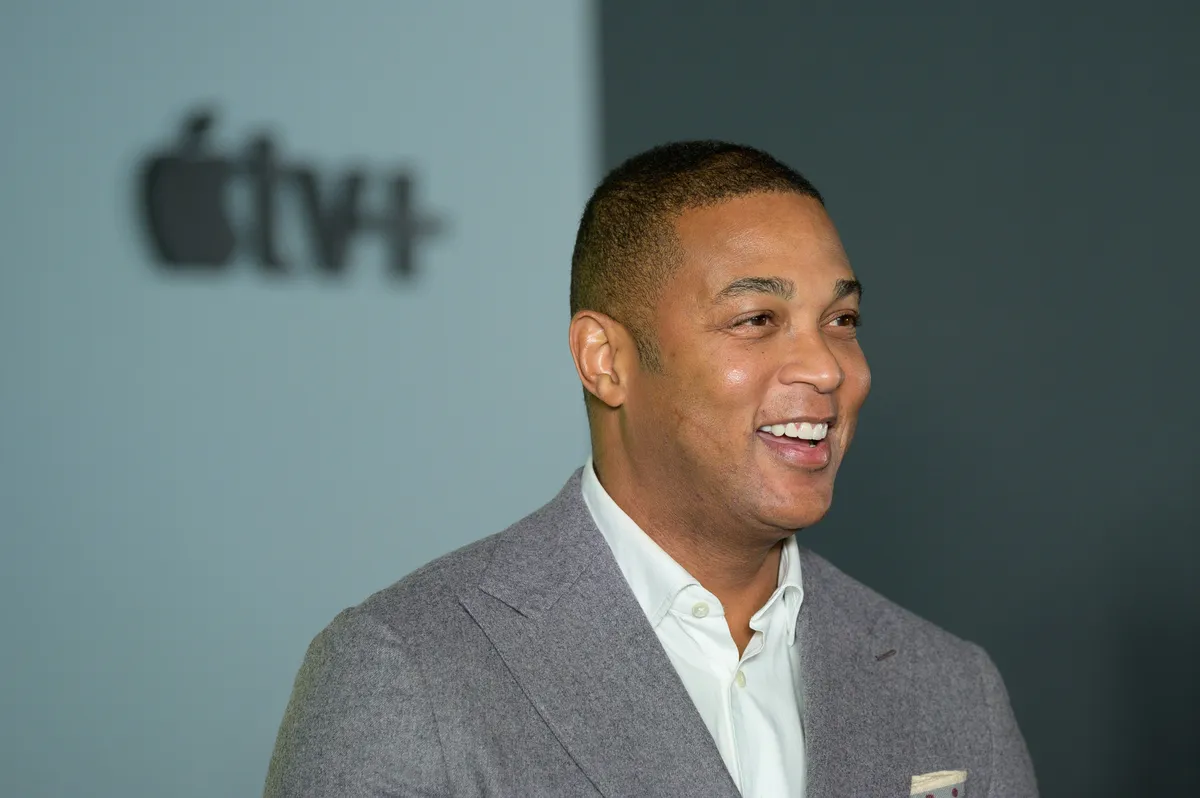 During their date night, Malone and the acclaimed journalist watched the premiere of the latest Marvel movie "Black Widow." Malone noted they both love the film. Meanwhile, a gushing fan wrote:
"Gosh you two make a hot couple!! 🔥❤️."
More admiring fans also noticed the handsome couple's sweetness, as evident in the way Malone wrapped his right hand around Lemon's left hand. Both of them tucked their other hands in their pockets.
Some followers were speechless, simply dropping heart and fire emojis in the comment section. A few curious users also asked when they would hear wedding bells.
The dashing couple made headlines in 2019 when Malone proposed to Lemon with their dogs, Barkley and Boomer. Their dogs wore tags that read: "Daddy will you marry papa?"
Malone's sweet marriage proposal left Lemon speechless, and the renowned journalist joyfully said yes. "How could I say no?" the award-winning news anchor wrote on Instagram, accompanied by a photo of the dog tags.
Fans know Lemon as an accomplished and respected journalist, but few knew much about his fiancé. After earning a degree in history and journalism at Boston College, Malone began working in the media.
Although they decided not to talk about their wedding, Lemon opened up about his desire to start a family with Malone.
Malone moved to New York City in 2006, where he worked as a production assistant on NBC's "Today" show. The following year, he explored sales of the USA and SyFy Networks of NBCUniversal.
Additionally, Malone served as director and later executive director of brand partnerships at Billboard. He became executive director of Jukin Media in 2017. 
He then shifted into a career in real estate under the Corcoran Group, a top real estate group in New York City. As of today, he is still actively involved in the real estate industry. 
Malone's enduring career in real estate mirrors the long-lasting relationship he has with Lemon, to whom he looks forward to getting married soon.
But a year after announcing their engagement, the pair decided to postpone their wedding because of the pandemic. The world is in the midst of a health crisis, so they thought getting married at this time was not a good idea. 
Both agreed not to discuss their wedding preparations. They wanted to wait out the crisis to celebrate their special occasion with their close friends.
Even so, Lemon opened up about his desire to start a family with Malone. The couple is considering surrogacy or adoption as options for parenthood.
Aside from spending time with Malone during the pandemic, Lemon also wrote a book. He recently published his third book, "This Is the Fire," which focuses on racial issues in America. 
His previous books were "Transparent" and "Everybody's Scrapbook of Curious Facts: A Book for Odd Moments." Meanwhile, Lemon has recently renamed his nighttime news show on CNN. 
He announced in May 2021 that the "CNN Tonight with Don Lemon" is now "Don Lemon Tonight." He also has a new podcast with CNN co-star Chris Cuomo called "The Handoff."