Dominique Fishback Once Played 20 Characters in a Production — Get to Know the Talented Actress
Learn more about Dominique Fishback, the actress who continues to make waves and has come into her own in the American film and entertainment industry.
For actors and actresses, playing a character in film production can be challenging, nevertheless multiple characters. However, actress Dominique Fishback can do much more than that.
Fishback famously played 20 characters in the one-woman show "Subverted" and left the world to marvel at her incredible talent. She has appeared in many more roles. Find out facts about Fishback, her movie and TV roles, and what she thinks about them.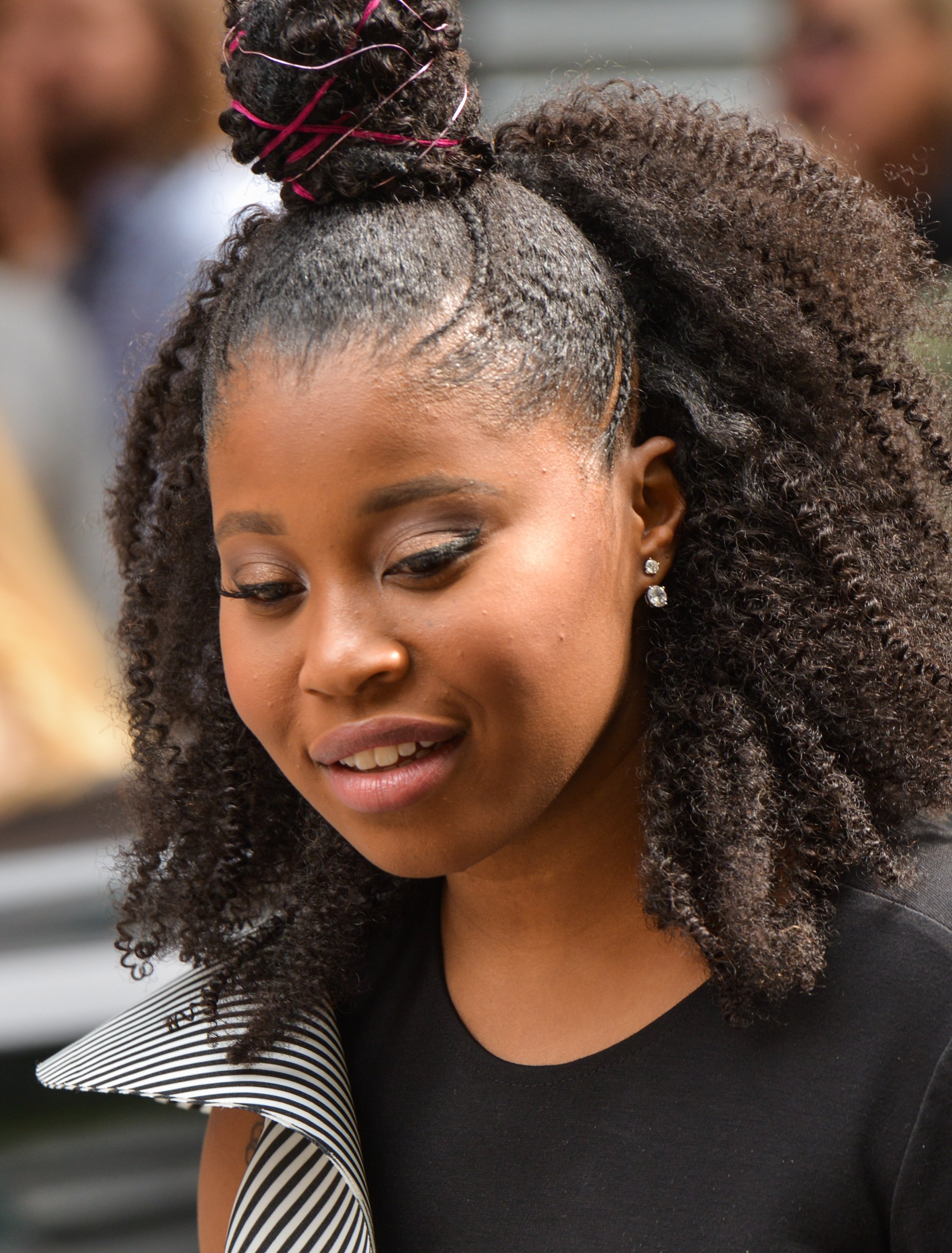 WHO IS DOMINIQUE FISHBACK? 
When one hears the name Dominique Fishback, actress is likely to be the first thought that comes to mind. Yes, she is an actress and much more than that.
Fishback's foray into the performing arts began when she was 10. Then, her mother told her she was dramatic and should be an actress. Fishback's mom also reached out to a theater company that allowed her daughter to write and perform her work. 
She started doing spoken words and writing her own monologues and scenes. Those skills would later pay off in the future.
Fishback is a graduate of New York's Pace University. She graduated from the university in 2013 after bagging a Bachelor of Arts degree in Theater. 
"SUBVERTED" 
A year after she graduated from College, Fishback showed she is a creative powerhouse by writing and starring in a play called "Subverted."
When producing the play, the then-22-year-old had already toured the country, performing her poetry. She had also appeared on national television and starred in multiple NYC productions. 
However, "Subverted," which marked her off-Broadway debut, was a moment to behold. She turned her experience growing up in Brooklyn and being one of two Black-American students in the Theater Arts/Acting Class of 2013 at Pace University into a mind-blowing body of work.
"Subverted" explored Black identity and existence in a system of inequality and earned Fishback the Innovative Theater Award in 2015. 
In a chat with The Indypendent, the actress, who played 20 characters in the one-woman play, was asked  how she thinks "Subverted" would change the theatrical landscape, and she replied:
"I think the play proves that Black actresses can do the 'ghetto' roles and do them well but are capable of much more, if given the opportunity. "
She also hoped that because she could write and perform a one-woman show with 20 characters, Black actresses would no longer have to prove themselves in that way unless they want to. 
MORE DOMINQUE FISHBACK MOVIES
Fishback had multiple minor appearances in television shows like "The Knick," "The Affair," "The Americans," "Blue Bloods," and "Royal Pains," between 2014 and 2015.
In 2015, she earned a regular role on HBO's "Show Me a Hero," where she portrayed Billie Rowan. However, Fishback's breakout role on television came in 2017 when she starred as Darlene Picket on another HBO series, "The Deuce."
Fishback's connection with the movie was great to see and earned her many fans, as her multi-dimensional talents shone. It was no surprise then that she returned as a series regular for the show's second season.
In a chat with Refinery29, she revealed how she joined "The Deuce" following her performances on "Show Me a Hero." Fishback also expressed what she likes about her character, Darlene, and added that she was chosen for the role because of what she could bring to her character.
Shortly after bagging a role in "The Deuce," Fishback played a younger version of Jay-Z's mother in the music video for the rapper's song "Smile."
During an appearance on "The Kelly Clarkson Show," she opened up about meeting Jay-Z for the first time. She said she wanted to introduce herself to the famous rapper when he cut her short and told her she did not need to because he knew her already.
Fishback also has a recurring role on HBO's sketch comedy show "Random Acts of Flyness. Her first feature film came in 2018 when she played Angel Lamere in "Night Comes On."
In 2020, she played Robin in the film "Project Power," which saw her star next to Jamie Foxx. In an interview with The Hollywood Reporter, she narrated how she auditioned for the role and a remarkable experience afterward.
Fishback said she lost her wallet at the airport on the way to the audition and was without any credit cards or money. However, she did well not to lose focus on her purpose for coming to the audition.
At the audition, she rapped, surprising Foxx, who asked if she did so in real life. She explained that she does not rap but does spoken word. Then, he asked her to perform for them, and when she did, they were impressed. 
After her performance, she said her trip turned out well despite losing her wallet. Then, Foxx asked her if she needed cash and offered her a $100 bill.
One of the directors also gave her $50. Foxx then joked that it is not every day one gets to leave an audition with $150. Fishback further said:
"It was amazing. And then, when we wrapped up the movie, I gave Jamie the $100 back in a frame, and I signed it."
Although her audition was memorable, Fishback did not initially land the role. However, when the person picked for the role had a scheduling conflict, she was selected.
To make things sweeter, she received an email from JetBlue the day her deal closed for the movie. The mail notified her that her missing wallet had been found.
Before "Project Power's" release, Fishback told Variety that her character, Robin, is everything she could have dreamed of. She added that she feels Robin is a manifestation of her 15-year-old self.
The burgeoning actress further emphasized that her character is a departure from what audiences often see from Black women onscreen and expressed gratitude for the opportunity of being in the movie.
"Project Power" brought much attention to Fishback's capabilities. Another film that earned her rave reviews and where she blew minds away with her starring performance was "Judas and the Black Messiah." Her performances in both films saw her demand everyone's attention.
She portrayed Deborah Johnson in "Judas and the Black Messiah," a film inspired by the real-life betrayal and assassination of Fred Hampton, Black Panther's Party Chairman. 
The film is arguably her biggest and most personal yet. One memorable scene sees Deborah recite a poem she wrote to Hampton moments before his assassination.
Fishback wrote the poem, which was not in the original script but included after she suggested it to film director Shaka King to show the Panthers' poetic nature. 
Fishback said part of what drew her to the film was her ability to erase misconceptions about Fred Hampton and people's view of the Black Panther Party, and for that, she is honored.
In a chat with Harper's Bazaar, Fishback said she became a woman while filming "Judas and the Black Messiah. She added, "Where I felt like I didn't understand before, I don't feel like that anymore." 
 FINDING HERSELF IN HER CHARACTERS
In a chat with the Los Angeles Times, Fishback spoke about her roles in the movies she has starred in and said all the characters she has played are part of her.
She also said she understands her characters well and would not shy away from portraying them. The star actress further said she wants to be different characters rather than being one.