Jeremy Suarez AKA Jordan on 'The Bernie Mac Show' Is Not a Boy Anymore – Meet His Wife Maria Suarez
Jeremy Suarez, who played the nerdy nephew Jordan of uncle Bernie on "The Bernie Mac Show," is now a grown man with a family of his own. Check out facts about his wife, Maria Suarez.
Jeremy Suarez earned the hearts of many sitcom lovers during his time on the "The Bernie Mac Show." He was the only nephew, Jordan, to the show's lead actor, Bernie, who played himself on TV.
The young man brought life to his nerdy character and made the "The Bernie Mac Show" more popular. Jordan was either trying to advise his two other female siblings or listening to his uncle's great words of wisdom.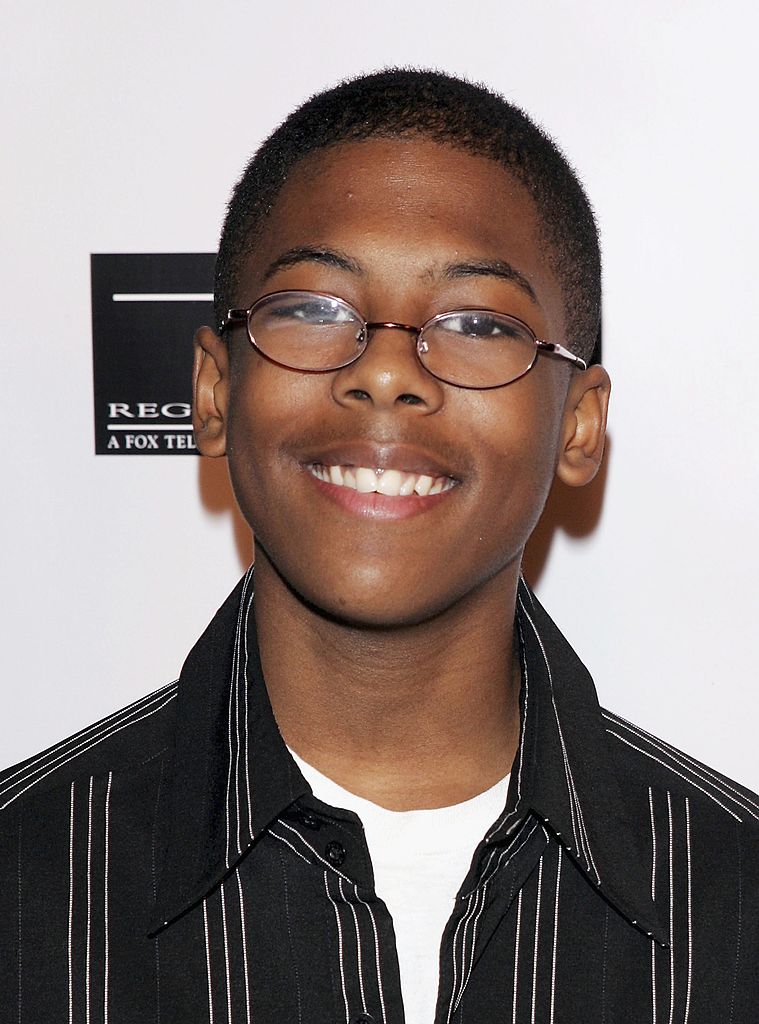 It has been more than a decade since the show, and young Jordan is now a happy family man. He began dating his current wife, Maria, in 2012.
The pair celebrated their second anniversary in 2014 with an adorable collage shared online via Maria's page. Under the snap, she wrote:
"Happy 2 year anniversary love!! Through all the ups and downs I'm glad we made it this far #itsalovethang."
After celebrating their love, they stuck to each other, and it was not until a few years later that the lovers decided to exchange their vows and seal their relationship. Here is everything you need to know about the pair!
JEREMY SUAREZ'S MARRIAGE
Jeremy's last time on TV was in 2014 when he acted in "Angry Video Game Nerd: The Movie." Three years later, he marked a pivotal milestone by changing his relationship status to married.
The child star actor got hooked on his long-term lover, Maria. They have since enjoyed a blissful marriage, just like their sweet relationship, which is drama-free.
Although the pair would rather keep their affair private, they also celebrate their love online, and Suarez is a very supportive and loving wife. In 2018, she shared a snap showing the child star actor with two "The Bernie Mac Show" cast members and a caption that read:
"Go follow my husband."
The former child star reciprocates the love by speaking highly of his leading woman. In a 2018 post, he shared sweet moments of their engagement photoshoot, with the note:
"Here is the strong woman behind me every step of the way. I thank God for her every day. My lovely wife Maria Suarez."
JEREMY SUAREZ AFTER THE SHOW
Jeremy starred in the entire five seasons of  "The Bernie Mac Show." The show was one of Fox's greatest hits, as it received several awards.
Both Bernie and Jeremy bagged a couple of awards for their roles on the show as well. Unfortunately, shortly after it ended, the lead character passed away after suffering from pneumonia complications.
This was a hard time for the onscreen family— Jordan, his sisters, and the woman who played Bernie's wife. They reunited at his funeral, and the former child star mentioned that:
"Bernie was much more than just a TV uncle, but also a mentor and a person who I truly admired and looked up to...The world has lost a great comic."
It was clear that the pair bonded onscreen and offscreen, and Jeremy maintained that Bernie had a down-to-earth personality which made them connect instantly on their first meeting.
After that chapter of his life was closed, Jeremy kept a low profile and disappeared from the acting scenes. According to him, he was in lower middle school at the time, and getting roles was a bit hard.
The production companies would instead hire an adult to play a younger role than pay a child his age. This made him leave to seek regular jobs, landing him in construction companies and retail stores.
"THE BERNIE MAC SHOW" CAST REUNITE
The "The Bernie Mac Show" starred incredible personalities like Dee Dee Davis, Camille Winbush, Jeremy Suarez, Kelita Smith, and Bernie Mac, who were a family.
Even after the show ended, they all remained close. In 2018, they teamed up for a reunion and shared group photos that showed them wearing happy smiles across their faces.
Like Jeremy, their lives are different, and they look different too. Camille Winbush, who played the eldest sibling, continued acting after the show ended.
Smith, who played their uncle's wife, also
advanced
her acting and comedy career, which she retains today. The youngest sibling, played by Dee Dee Davis, is now a family woman and shares a child with her lover, Smokey Lee Jackson.