Robert Downey Jr. Mourns Death of Dad, Robert Downey SR, at 85 – Inside Their Relationship
Hollywood star Robert Downey Jr mourned the passing of his father and veteran actor,  Robert Downey Sr. in a heartwarming Instagram post, where he celebrated his dad's impressive life. The duo had a complicated relationship.
American multi-hyphenate entertainer Robert Downey Sr. passed away yesterday, and his son and fellow movie star Robert Downey Jr. took to social media to share the devastating news. 
The "Iron Man" star mourned his father's legacy in a heartwarming post on Instagram, sharing details of his passing, his impressive career. The tribute posted indicated a life of fulfillment.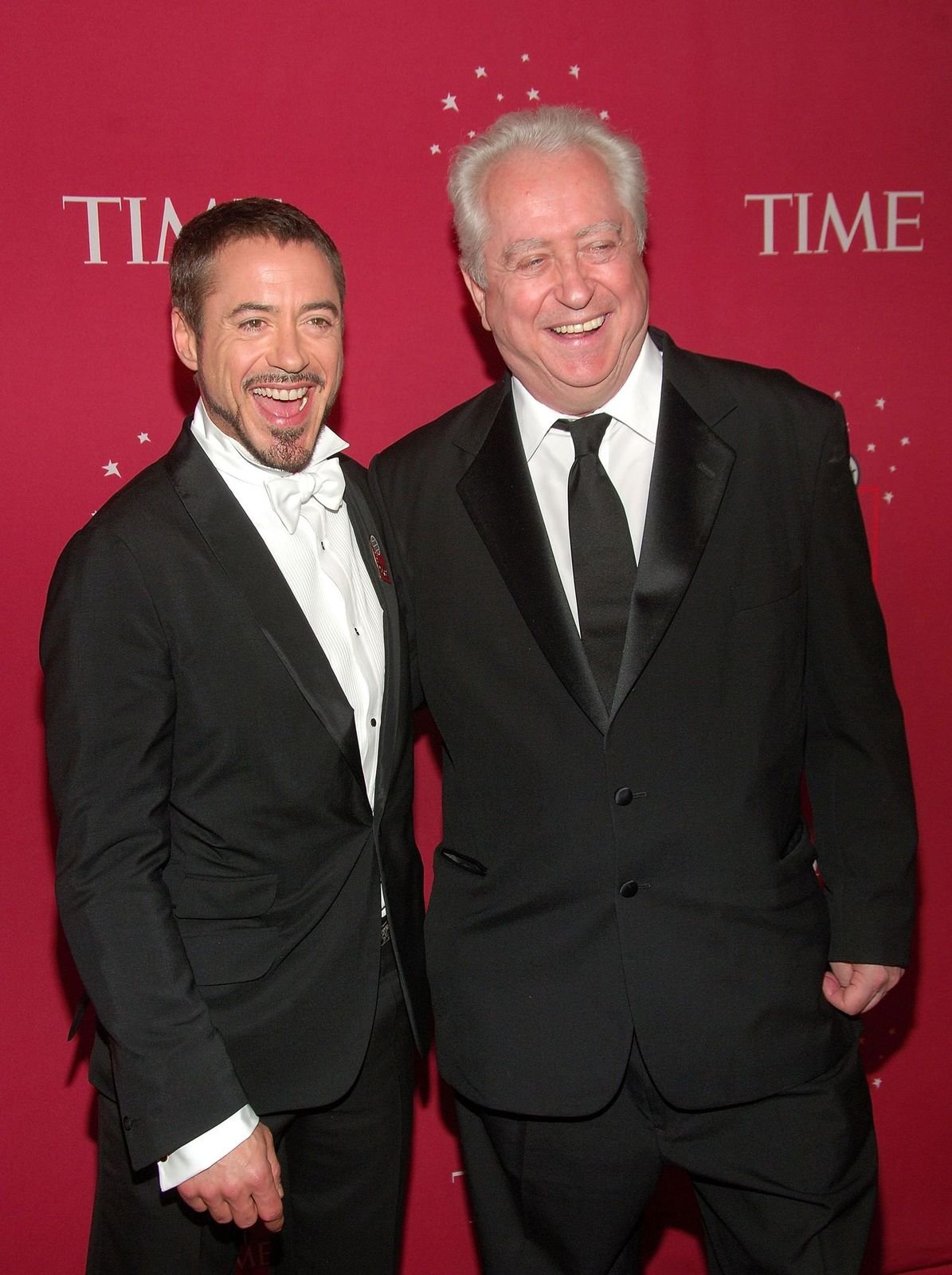 A TRUE MAVERICK
Robert Jr.'s uploaded a black-and-white throwback photo of Robert Sr. in his heydays. The image showed the striking resemblance between the Marvel Cinematic Universe actor and his iconic dad.
He introduced his son to these vices at a young age, and that was also their bonding point.
EXCLUSIVE | Robert Downey Sr., iconic filmmaker of such breakthrough anti-establishment classic films as "Putney Swope" and "Greaser's Palace," died early Wednesday morning in his sleep at his NYC home, writes @lindastasi.https://t.co/W7CNI0EHcz

— New York Daily News (@NYDailyNews) July 7, 2021
Robert Jr. shared details of his father's death, making it known that the patriarch passed on at night in his sleep following his years-long battle with Parkinson's disease. He then praised his dad's legacy, writing:
"...he was a true maverick filmmaker, and remained remarkably optimistic throughout."
Robert Jr. concluded his tribute, reaching out to his stepmother, Rosemary Rogers-Downey, and celebrating their long-lasting marriage. He expressed his condolences and shared that he was praying for her.
ROBERT SR'S RELATIONSHIP WITH HIS SON
The bond between Robert Sr. and Robert Jr. started unusually. According to reports, Robert Sr. became a father in his wild years when he had an abundance of Marijuana and drugs at his disposal.
Robert Downey Jr. Mourns Death of His Dad, Robert Downey Sr., at 85: 'He Was a True Maverick' https://t.co/Yo5jhqWREZ

— People (@people) July 7, 2021
He introduced his son to these vices at a young age, which was also their bonding point. The "Hugo Pool" actor once shared that he introduced his son to alcohol and substances when he was just six years old.
This would go on to mar Robert Jr's life in his teenage and young adult years. The "The Avengers" actor had a publicized issue with alcoholism and drug addictions. He was in and out of rehab centers and had clashes with the law. 
Once in an interview, the "Sherlock Holmes'' actor made it known that there were always recreational drugs in his home. He noted that the moments he and his father were high on drugs felt like Robert Sr's only way of expressing love. 
ROBERT SR'S CAREER
Before Robert Jr. popularized the famous role of the Iron Man, there was his father, Robert Sr, who dominated the movie industry. The late actor made moves both in front and behind the scenes. 
Goodnight, Sweet Prince 🖤 Robert Downey, Sr., a hero of underground American cinema, has passed away at the age of 85. pic.twitter.com/YlfqcaGj4V

— Criterion Collection (@Criterion) July 7, 2021
Robert Sr. combined acting with filmmaking. He was known for several blockbusters, most notably 1969's "Putney Swope," which was about an African-American activist who joined an advertising agency. 
Robert Sr.'s movie credits include "Boogie Nights," "The Family Man'' and "Magnolias." The highlight of his career was in the 1970s with films like "Pound" and "Greaser's Palace." He was known for his distinct sense of humor.
Robert Downey Sr., Actor and Counterculture Director, Dies at 85 https://t.co/FAgIwmSz5G

— The Hollywood Reporter (@THR) July 7, 2021
HIS MARRIAGE AND PERSONAL LIFE
Robert Downey Sr. was born Robert Elias Jr., but he switched his last name to his grandfather's when he enlisted in the army. He was married three times, first to Elsie Ann Ford.
He and Ford welcomed their children, Robert Jr. and Allyson Downey. The "Up the Academy" actor and Ford were married from 1962 to 1982. His subsequent marriage was to Laura Ernst. 
#RobertDowneySr. is no morehttps://t.co/Jfc7aAjcrA

— @zoomtv (@ZoomTV) July 8, 2021
Robert Sr. 's marriage to Ernst lasted from 1991 to 1994 at the time of her death. They had no children together. In 1998, the classic actor married Rosemary Rogers, a book author. The pair lived in New York City until his death.