Boxing Legend George Foreman's Success Story: How Did He Earn $5 Million a Month?
Boxing icon George Foreman's redemption story is as marvelous as they get. The retired athlete's road to success was not easy, but it sure was worth every drop of sweat in the end. 
There are many stories about athletes who end up in a cycle of poverty after retirement, but that doesn't apply to George Foreman. The heavyweight champion saw surprising success after his career as a boxer. 
He has had many odd professions in his lifetime and even returned to boxing after running out of money. However, Foreman found a venture that would eventually strike gold for his bank account balance.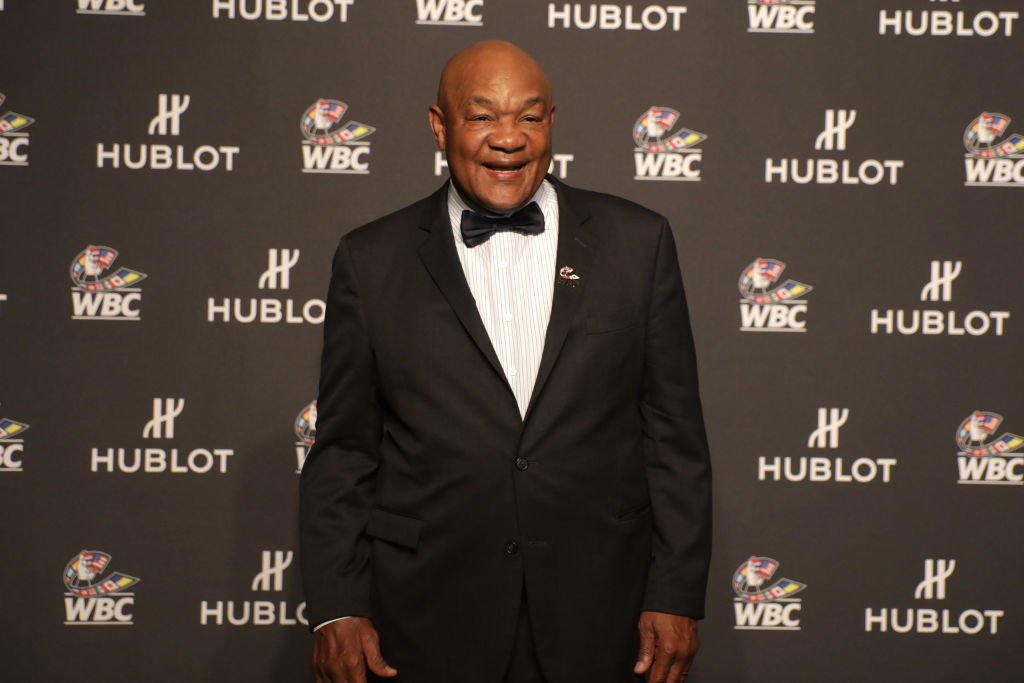 Foreman was a high school dropout before discovering his boxing skill through a training and education program. He soon earned the nickname "Big George," took home the gold at the Olympics, and eventually became a heavyweight champion. 
Unfortunately, Foreman's boxing career slowed down after losing his title to underdog Muhammad Ali. The former heavyweight champ retired three years later and became an ordained minister in Houston. 
However, Foreman's millions dried out, putting him in a financial debacle, so he made a return to the sport decades later. At age 45, he became the world's oldest heavyweight champion but retired within three years. 
At the time of his boxing comeback, Foreman was approached to do infomercials by kitchen appliance company Salton. The company had launched a new grill appliance, and they wanted him as the pitchman. 
Although Foreman was one of the most feared men in the boxing ring, he was also one of the most profitable salesmen. The boxer learned sales skills from selling his stories to crowds when trying to become a minister. 
In fact, the former heavyweight champion had considered himself a salesman at heart for many years before that. He credits Mary Kay Ash's words about how learning to sell means one can never starve for his passion. 
Mary Kay Ash is a cosmetics company founder who was nominated for a Horatio Alger Award in 1984. Foreman heard Ash speak at the award ceremony that year and her words stuck with him in the best way possible. 
The boxer recalls selling his comeback so successfully that companies eventually sought him to sell their products. Foreman was in commercials for brands like McDonald's, Pepsi, and Doritos by the height of his comeback.
When Salton approached Foreman, he almost passed up the opportunity until his wife encouraged him to try using the appliance. He was sold and negotiated a celebrity spokesperson deal that would change his life. 
The George Foreman Grill was born, and the former boxer would take 45 percent of the product's sales profits. Fortunately, Foreman hit the jackpot with the deal which would make him a successful businessman.
As soon as he started offering a "family man" version of himself, sales shot up even more. The father of ten's relatable "dad" angle earned him $5 million a month at some point, which was more than he ever expected. 
By the end of his deal with Salton, the company had sold 150 million George Foreman Grill units. Salton paid Foreman $137.5 million in cash and stock for the use of his name and subsequently paid him about $11 million for TV appearances. 
Foreman's success is certainly something to be proud of, but the retired boxer's children take up most of his pride. The heavyweight champ recently opened about his five sons and five daughters, which he's had among five marriages. 
He told CBN that his children were what he was most proud of in his life. We're sure having ten children also played a part in his best-selling family man infomercial performance, so they deserve just as much recognition for his success.