Michael Douglas & Catherine Zeta-Jones Amaze Fans with Rare Kissing & Cuddling Pics: 'So Cute'
Michael Douglas and Catherine Zeta-Jones were nothing short of picture-perfect in a new romantic post. Zeta-Jones gave fans something to be excited about with images of her and Douglas kissing and cuddling.
Star actress Catherine Zeta-Jones set her Instagram timeline buzzing with her admiring fans after she shared lovely snapshots of her and her longtime spouse, Michael Douglas, locked in a passionate embrace. 
The star couple seemed to be on a fun voyage on a cruise boat as the blue sea swirled around them. The close-up selfies had them cuddling close and posing for the camera.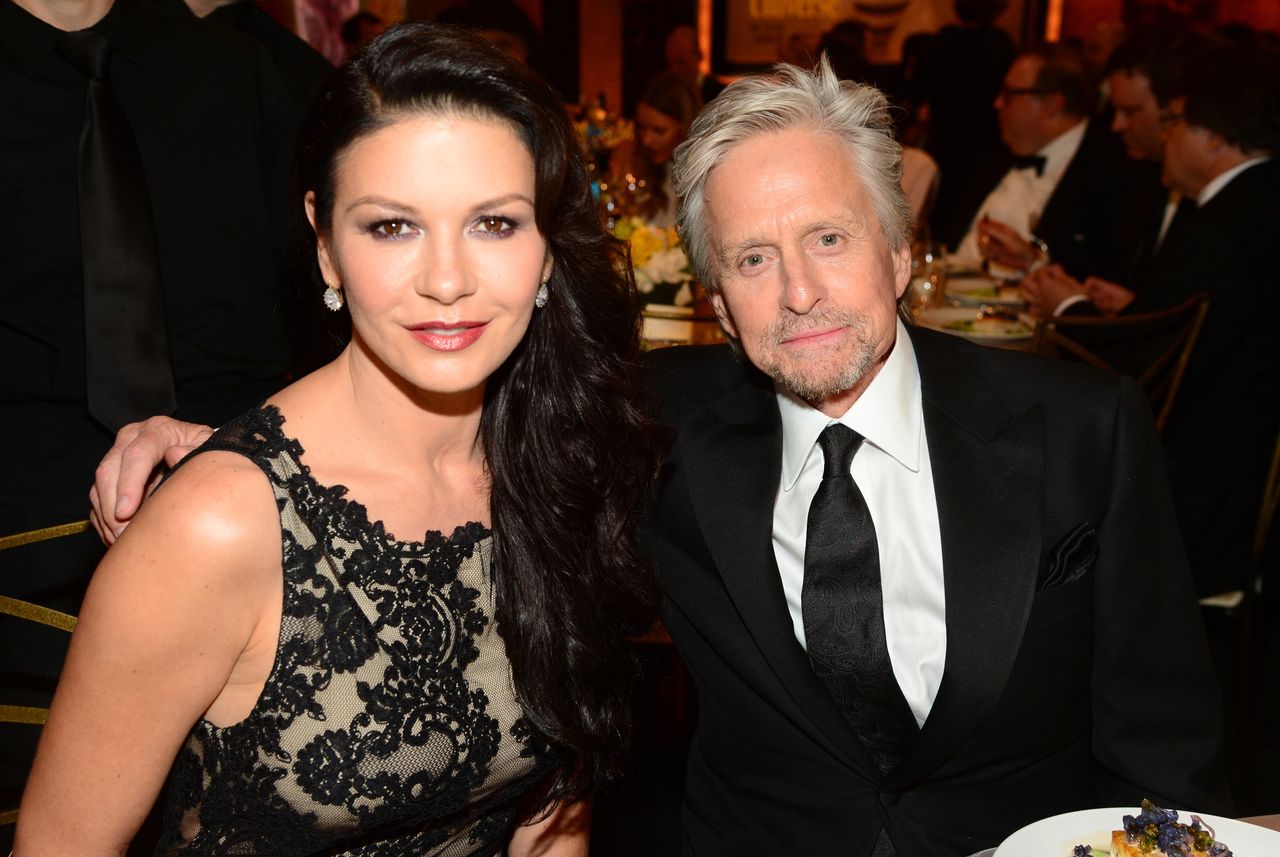 A ROMANTIC MOMENT 
In the first photos, Zeta-Jones had her hand around Michael's shoulders with a smile on her face. Michael showed off his grey hair and beards as he looked radiant.
[Zeta-Jones] credited love and respect as the secret of their union.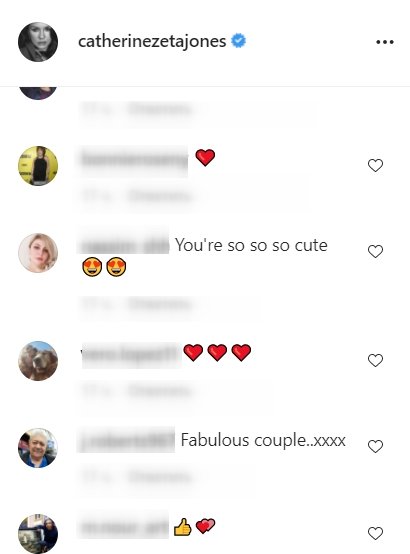 In another of the photos, the couple was oblivious to the camera as they locked lips. The pair showed off big smiles in the fourth slide, while Zeta-Jones's colorful outfit peeped from a corner of the photo. She wrote in her caption: 
"When bad selfies happen to good people, well maybe... Not so bad and not so good."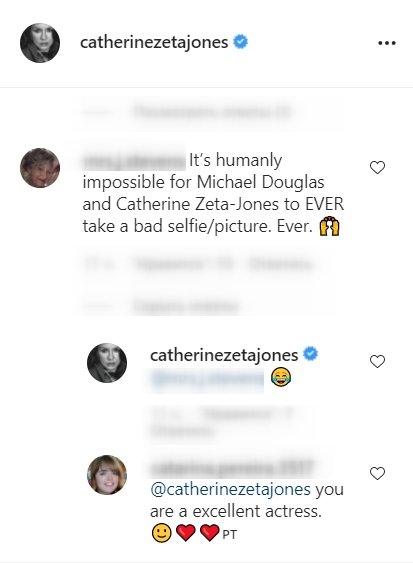 FANS' WERE SMITTEN
Many of the power couple's followers filed to the comment section fawning over them and putting up hearty comments. Fans did not hold back on their affection.
One fan made it known that Michael and Zeta-Jones could never get it wrong when it came to taking lovely selfies. Another person shared love-struck emojis, showing their approval.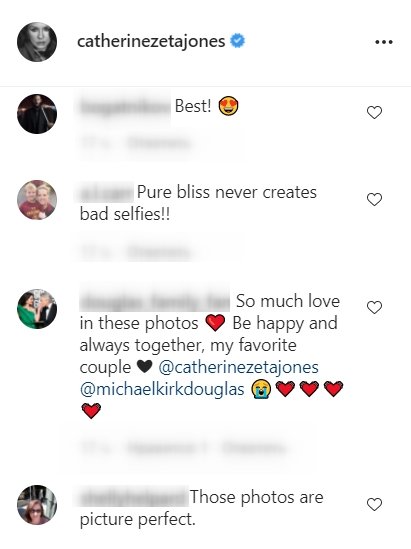 A third follower made it known that there was so much love in the couple's photos as they wished the pair happiness. The fan added that the stars were your favorite couple.
Someone shared their heartwarming comments, mentioning that the pair looked picture-perfect. One awestruck fan relayed that Michael and his wife exuded pure bliss.
ANOTHER PDA MOMENT
This is not the first time the pair has set the buzzer off on social media. Early this year, the "Entrapment" actress and her award-winning husband had up another intense show of love. 
The photo seemed to have also been taken during a vacation as the location looked aesthetical with the sun setting of a pink hue on the horizon. The duo was in perfect sync as they shared a kiss. The post's caption read: 
"I can express no kinder sign of love, than this kind kiss" William Shakespeare......."
THE COUPLE'S LOVE STORY
The "The Mask of Zorro" actress and the "Wall Street" actor met over two decades ago, in 1996, at the Deauville Film Festival. Zeta-Jones recalled in a 2001 interview that she was nervous about meeting Michael.
The pair's mutual friends and fellow actors, Antonio Banderas and Melanie Griffith introduced them at a private dinner during the event. After becoming cordial, Michael had told Zeta-Jones that he would be the father of her kids. 
Nine months after that conversation, the A-list actors kept up with each other despite their demanding work life. They would later meet up and realize that they wanted to be together. 
The couple who share the same birth date on September 25 was subjected to tabloids scrutinization because of the 25 years age difference between them. However, they proved that age was just a number.
The "Ocean's Twelve" actress once relayed that she did not care that Michael and her parents were agemates. On New Year's Eve of 1999, the "Fatal Attraction" actor proposed to her. 
THE SECRET TO THE BLISS
Zeta-Jones and Michael are parents to two kids, Carys and Dylan. Micheal is also a dad to a son, Cameron, from his previous marriage. Through the years, the couple has been able to keep the peace in their home.
The amazing couple has had their fair share of ups and downs, but they always have something to fall back to, and that's each other's arms. The Oscar-winning actress once noted that the strong connection between her and her husband was the key. 
She credited love and respect as the secret of their union, adding that she and the movie star have never lost their sense of humor while enjoying each other's company. The actress added that they have had free time and spent it all together.
THEIR 20TH ANNIVERSARY
Although Zeta-Jones admitted to People that the novel coronavirus put a damper on the possibilities of throwing a big party nevertheless, she and her spouse would enjoy their celebration of love.
She noted that they decided to desist from gathering their friends for an occasion while adhering to the COVID-19 precautions. However, Zeta-Jones stated that nothing would stop her from raising her face mask and kissing her spouse.