Catherine Zeta-Jones and Michael Douglas Post Family Photos from Daughter Carys' Graduation
Catherine Zeta-Jones and Michael Douglas serenaded fans with heartwarming family photos as they celebrated their daughter Carys Douglas' high school graduation.
Catherine Zeta-Jones and Michael Douglas are on cloud nine as their daughter Carys is officially a high school graduate! The super proud parents each took to Instagram to commemorate the milestone.
Matriarch Zeta-Jones uploaded a series of family photos from the celebration. The clan of four, including Carys' older brother Dylan, was dressed to the nines for the lovely outing.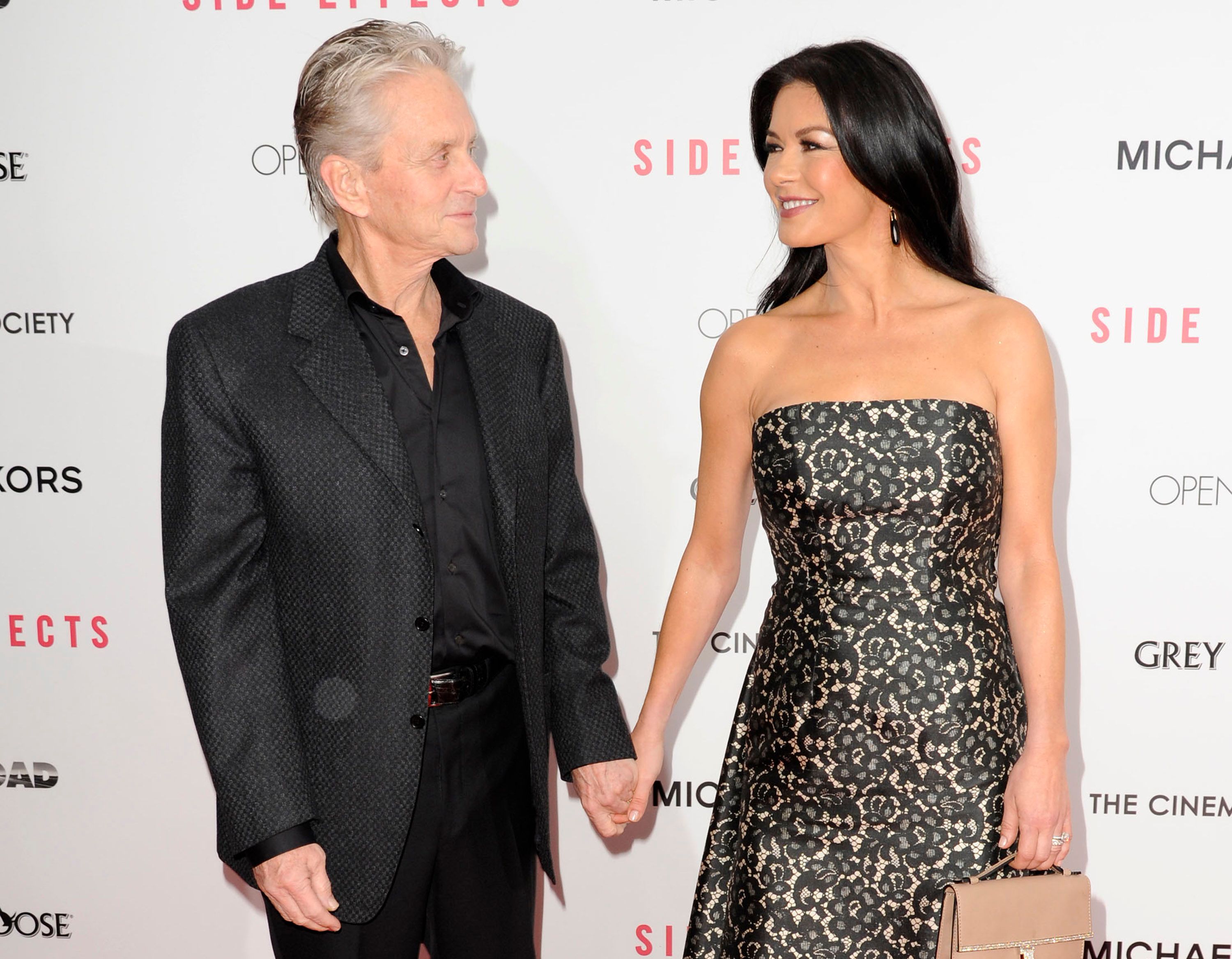 The 18-year-old graduand looked lovely in a white skirt suit with a blue patterned shawl resting over her shoulder while holding a stack of documents in hand. Her blonde hair was styled in loose beach waves.
Zeta-Jones looked dashing in simple white pants paired with a red floral top and striped navy jacket, while Michael opted for a semi-formal look. The famous actor rocked a beige coat over a grey sweater and dark chinos pants.
20-year-old Dylan donned a dapper navy suit over a simple white t-shirt. Zeta-Jones and Michael uploaded the group photo alongside a playful snap of Dylan carrying his younger sister.
Earlier this month, Zeta-Jones opened up about how Carys follows in her and Michael's acting footsteps.
"The Mask of Zorro" actress praised her mini-me in the accompanying caption, calling it a "proud day." She revealed that Carys graduated with honors for her International Baccalaureate. Michael, on the other hand, wrote: 
"Your Mom and I are so proud of you! We love you so much, and we are so excited for your future as the best is yet to come!"
Carys' high school graduation comes a month after she celebrated her 18th birthday on April 20. Zeta-Jones took to Instagram to pay a heartfelt tribute to her beloved baby girl for the big day.
The 51-year-old actress uploaded a collection of photos, including a heart-melting throwback image of Carys as a child and a screenshot of a text they exchanged the morning of the birthday.
The celebrant thanked Zeta-Jones for giving birth to her, to which the actress responded, saying it was her proudest moment. In the caption, the doting mother lauded the teenager for bringing her joy and being kind.
Earlier this month, Zeta-Jones opened up about how Carys follows in her and Michael's acting footsteps. The "Entrapment" star noted that her 18-year-old has a passion for Hollywood despite excelling in politics.
Zeta-Jones noted that while she and her husband are supportive of her dreams. However, Michael has warned their daughter about how the industry would refer to her as "the daughter of" and make her work hard to prove herself.