Fans Debate Whether Will Smith's Oldest Son Trey Looks like Him or Mom Sheree in Recent Pic
Sheree Zampino recently posted a selfie with her son, Trey Smith, and it sparked a debate among fans about whether Trey looked like his mother or his father, Will Smith. Here's what some fans have to say.
Trey Smith has been following in his famous father Will Smith's footsteps. Meanwhile, the rising actor's stunning mother, Sheree Zampino, is a successful entrepreneur.
The 28-year-old dashing actor is blessed with excellent genes from both sides. However, Trey's features left fans wondering which of his parents resembles him the most.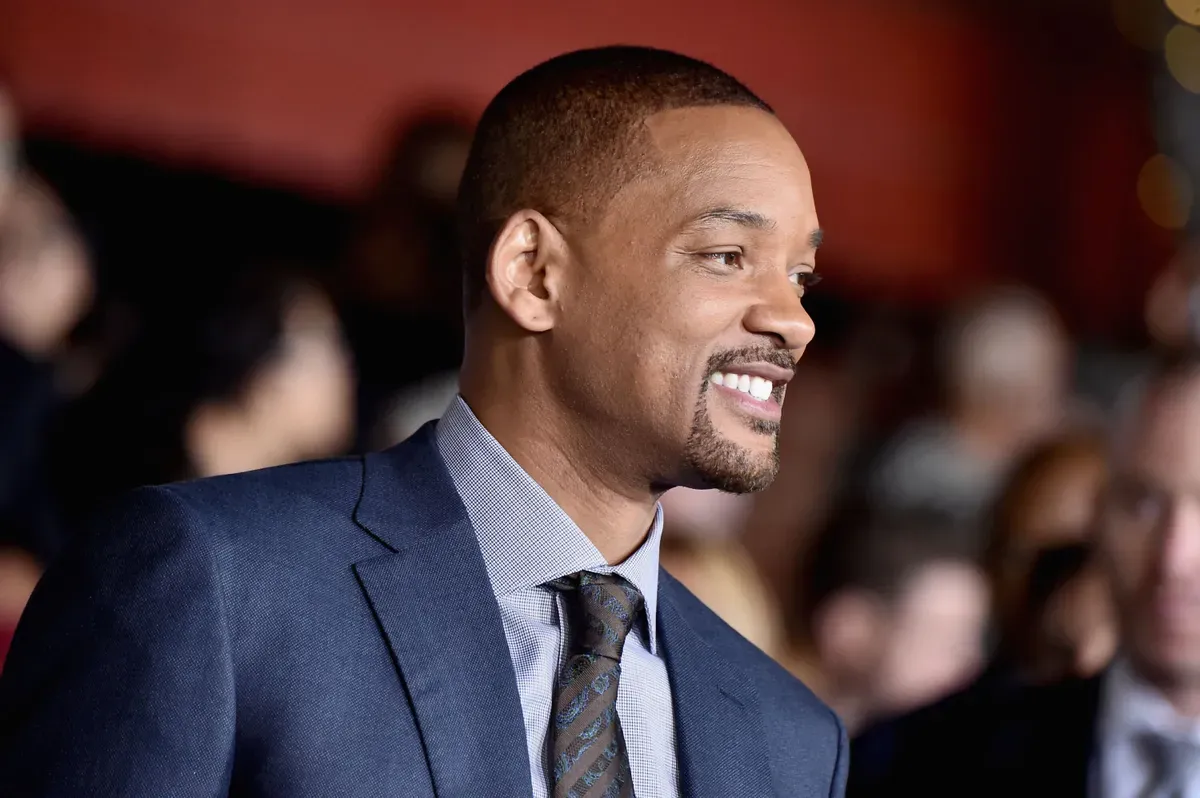 Sheree recently shared on Instagram a picture of herself smiling with Trey, who served a serious look. The "All of Us" star showed off his signature beard and thick eyebrows. A fan commented:
"Looks just like u. [sic]"
Sheree and Will welcomed Trey in 1992. Besides being a budding actor, the young heartthrob is also an aspiring hip-hop star and disc jockey. 

The photo showed the mother-son duo attending a formal event. Sheree wore a green outfit with layered sleeve details and large, silver hoop earrings. Trey simply donned a collared shirt. 
Several fans shared their thoughts about Trey's striking looks. A gushing follower noted that he truly looked like his 53-year-old mother. "Twins!" another fan exclaimed.
Amid a crowd of fans who believed Trey is Sheree's mini version, some expressed that he looked more like Will than the fashion entrepreneur.

"Looks just like Will," a fan commented. Another appreciative supporter remarked about Sheree's gorgeous beauty and noted that Trey is indeed the "Fresh Prince of Bel-Air" actor's twin. 
Jada shared that Will intervened in her intense argument with Sheree.
Amid the divided opinions, a fan gave a balanced view, saying Trey and his parents are beautiful. But the debate continued after Will shared a photo that proved his son is his mini-me. 
Last year, the 52-year-old doting dad shared a fun birthday tribute to Trey. He posted two photos - an old snap of himself with Trey as a child and a more recent photo of them.
Will lovingly described his son as one of his favorite people. The sweet post seemed to be one of the many things the acclaimed actor has done to make up for the painful memories Trey experienced as a child. 
Will and Sheree divorced in 1995 after three years of marriage, leaving Trey to feel abandoned and betrayed. In 2018, Will revealed he and his son struggled for years to become close again.
Will and Trey finally restored their broken relationship while on vacation. The "Pursuit of Happyness" actor was emotional when his son described him more as his best friend than his dad.
Since then, Will, Sheree, and Trey have been closer than ever. The former couple's only son has also grown close with his stepsiblings, Jaden, 22, and 20-year-old Willow Smith. 
Willow and Jaden are Will's children with his current wife, renowned TV host Jada-Pinkett Smith, whom he married in 1997. Jada had her fair share of issues in the past with Sheree.
In 2018, Jada debuted her "Red Table Talk" show and invited Sheree as her first guest. Both opened up about a part of their past relationship when they had a heated discussion. 
Jada shared that Will intervened during her intense argument with Sheree. The "Aladdin" actor emphasized to the TV show personality that she was not in the right place to treat Trey's mother in a disrespectful way.
Their friendship has finally been restored, and both mothers have come to terms with one another's role in the blended family. Sheree thanked Jada for loving and accepting her son.