Lance Gross Celebrates Curly-Haired Son's 3rd Birthday with Superhero-Themed Party
Renowned actor Lance Gross and his family had a blast celebrating his adorable son Lennon Gross' third birthday. Here's how the proud dad marked his curly-haired son's special day.
Actor Lance Gross is the kind of father who makes sure that special events for his children are unforgettable. He recently posted three pictures and a clip from his son, Lennon Gross' third birthday party, on Instagram. 
Lennon's special celebration wasn't just a regular party; his favorite superhero inspired the birthday bash. His famous father threw a Spiderman-themed party and so made the boy's wish come true.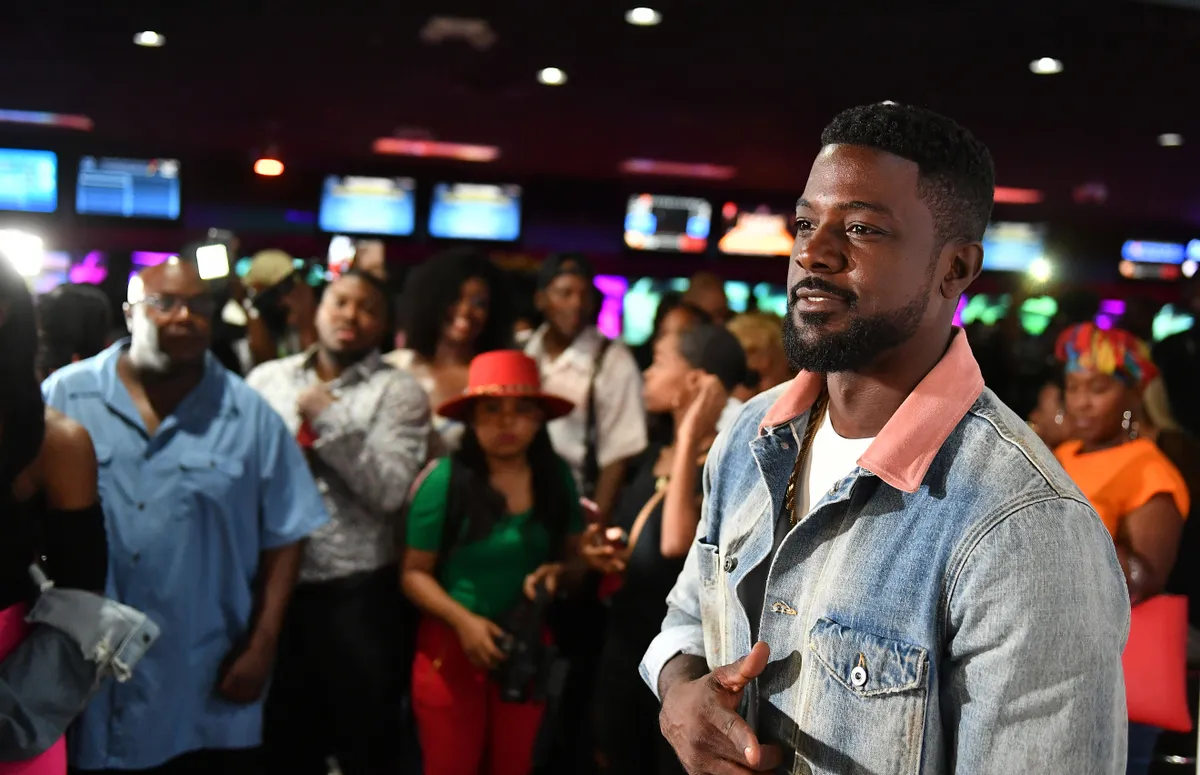 The first snap showed Lennon in the arms of his mother and Lance's wife, Rebecca Jefferson, who posed beside a birthday cake. Colorful balloons added a fun vibe to their son's occasion. Lance wrote:
"Wouldn't have missed my main man's birthday for the world! Yesterday we brought in Lennon's Big 3!"
Standing opposite the mother-son duo were Lance and their six-year-old daughter, Berkeley Brynn Gross. Lance smiled brightly with his little girl, who wore a pink dress and held a long, blue balloon.
As the star of the celebration, Lennon donned a Spiderman costume. The charming birthday boy also posed beside his favorite superhero in the second photo.
Although he posed shyly, he seemed to be enjoying his fantastic party and even helped himself to a delicious slice of his birthday cake in the second clip and third picture. 
"Small but sweet & he loved it!" Lance noted in his post. The celebrity dad's birthday post amassed more than 70,000 likes and countless greetings from fans.
Several followers admired Lennon's cuteness and noted how the latter delightfully enjoyed his piece of cake. "Get this kid a commercial," a fan gushed in the comment section.
Although he is looking forward to having one, Lance noted that he is not putting pressure on his wife to have another child.
Lance wrote "Cancer gang" as a hashtag since he and Lennon have the same astrological sign. He added "LL Kool G," a nickname he made for his son, whom he and Rebecca welcomed in 2018. 
While some fans left warm remarks for Lennon, others wondered out loud when Lance's would return to acting. Lance was notable for the TV series "Tyler Perry's House of Payne."
Besides being blessed with fame because of the 2007 series, Lance appeared to be enjoying fatherhood. He revealed in a 2019 interview that he turned down acting opportunities to prioritize his family.
The 40-year-old award-winning actor reminded other fathers, especially first-time dads, not to miss a single moment with their children and their wives. 
Lance is greatly admired for his dedication as a father. His responsibility as a dad and Rebecca's partner was put to the test when the pandemic struck the world last year. 
Just like other families, the model-photographer and his wife spent the quarantine period at home with additional responsibilities to attend to, including homeschooling their two children. 
Teaching their kids at home may be a daunting task, but Rebecca said it's their obligation as parents to look after them amid the challenging setup brought about by the health crisis.
The admirable couple has managed to be present for their children while balancing parenting with their careers. While Lance pursues acting, Rebecca has been operating a styling business.
Rebecca, a former model, has been married to Lance since 2015. With two adorable and active children at home, the doting mom seems not ready for another child.
Although he is looking forward to having one, Lance noted he is not putting pressure on his wife to have another child. The proud husband said Rebecca wanted more quality time with their children. 
While waiting for the perfect time to have more kids, Lance has embarked on a new acting project on Fox. He stars in the series "Our Kind of People" alongside Morris Chestnut, Yaya DaCosta, and LeToya Luckett.