Steve Harvey's Daughter Lori Shows Off Toned Abs Wearing Dior Loungewear in Pic with BF Michael B Jordan
Steve Harvey's daughter, Lori Harvey, continues her romantic escapade with her boyfriend, Michael B. Jordan. Check out the model's captivating looks in the actor's sweet photos on his Instagram Story.
Steve Harvey's stunning daughter Lori Harvey continues to stir up social media with her romantic getaway with her handsome boyfriend, "Black Panther" actor Michael B. Jordan. 
Lori, a model, and entrepreneur, has been dating Michael since November 2020 but did not confirm their relationship until January 2021. Their budding romance sent thousands of fans into a frenzy.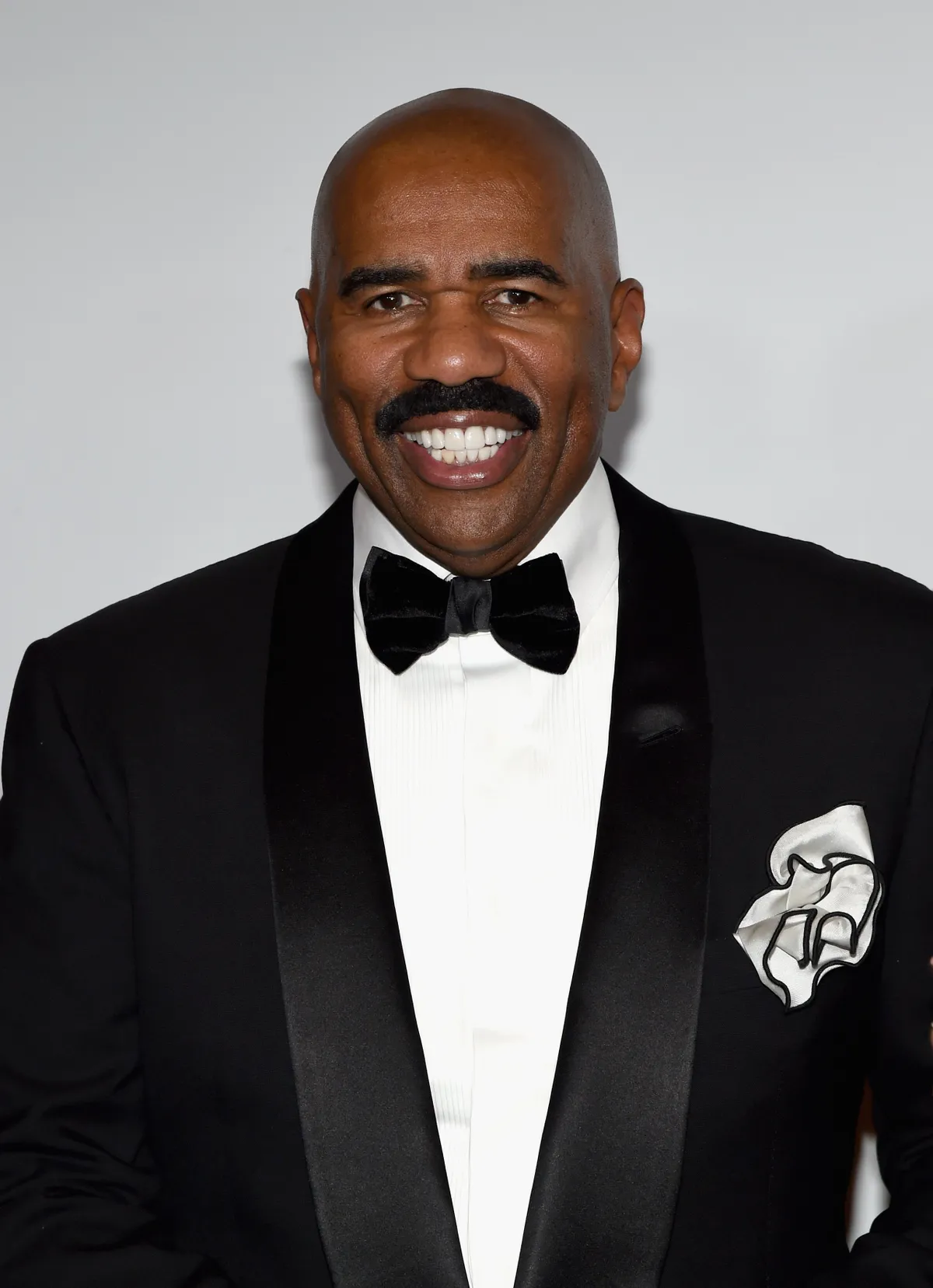 While they may have revealed their relationship in public, the "Creed" actor and Steve's daughter are notoriously private about it. Lori was previously quoted in an interview:
"So [we want to] give just enough, but keep the majority of it just for us. We're trying to find a balance."
Lori explained they would discuss what photos they want to share in public. If they have a wonderful occasion that needed to be shared with their supportive fans, they willingly do so.
Recently, the 34-year-old heartthrob shared new photos on his Instagram Story, which showed him and Lori enjoying a romantic night at a beach. Both showed off their stylish looks.
Michael looked dashing in a light blue suit and white sneakers while Lori exuded an air of elegance in a silky navy blue Dior loungewear, which comes with a matching jacket and pants.
Lori, who wore a white top under her jacket, wrapped her left arm around Michael, who sparkled in a silver necklace. The 24-year-old beauty's angle highlighted her taut abs as well.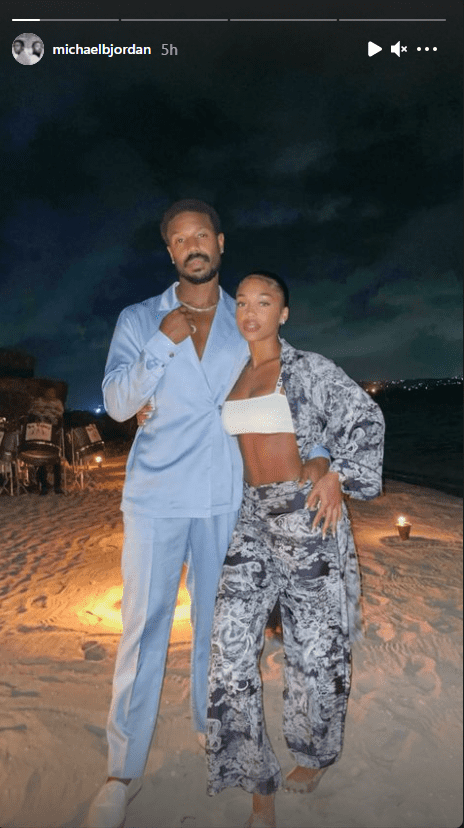 Lit-up candles glowed behind the sweet couple. In the second photo, Michael lovingly planted a kiss on the side of Lori's forehead. The young starlet received the sweet gesture with closed eyes.
The evening became even more fun after Michael carried his girlfriend in his arms. Lori smiled brightly as she stretched out her left arm, happily taking in the moment with her beau.
Michael and Lori's photos clearly showed how in love they are with each other. The good-looking couple looked just as smitten with each other in photos from their previous beach getaways.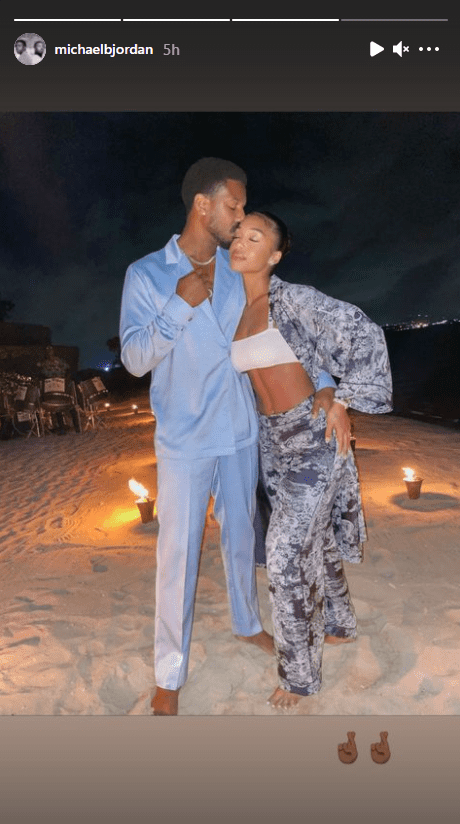 Besides the admirable pair's loving affections, Michael's signature beard caught the fans' attention. Some remarked that the dashing actor's beard looked similar to Steve's facial hair. 
Future was Lori's last boyfriend, who she briefly dated until August 2020 before Michael.
Michael growing a mustache led many speculative fans to think that it might be because of the renowned TV host's recent interview with Jimmy Kimmel in the "Jimmy Kimmel Live" show.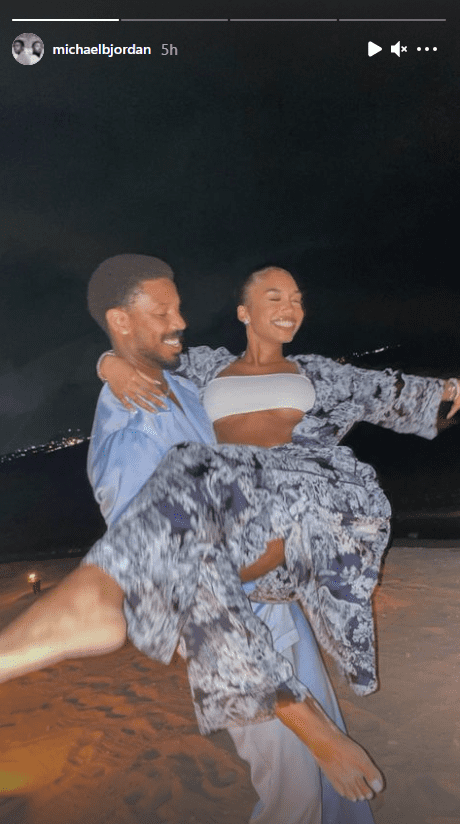 Jimmy told Steve in jest that the "Without Remorse" actor was going to take his mustache level up a notch. Steve jokingly replied he wanted to challenge him to a "mustache-off."
Though Steve poked fun at himself and Michael's beard match, the doting dad has enjoyed a good relationship with his daughter's boyfriend in real life. 
In a previous interview with Ellen Degeneres, Steve joked that he tried to find mistakes in Michael in the past. When the young star started dating Lori, he said he had his eye on him.
But, Steve realized that the "Creed II" actor is a good man. The doting father's protective stance for Lori may have something to do with her previous relationships.
Lori was previously engaged to soccer athlete Memphis Depay but called it off in 2018. She was also linked to singer-songwriter Trey Songz and acclaimed rappers Diddy and Future.
Future was Lori's last boyfriend, who she briefly dated until August 2020 before Michael. The hip-hop star allegedly dissed her and Steve in the extended version of his song "Maybach."
Even though Future's behavior seems bitter, Lori remains unconcerned and takes the "high road." She also added she would not let negativity or rumors bother her. 
She is very serious about her relationship with Michael, and Steve is also confident about the couple's bond. Seeing their closeness, the supportive father is optimistic his daughter is in good hands.