Twin Sisters Tia & Tamera Mowry's Parents Make Rare Appearance in Separate Family Photos
Twin sisters Tia and Tamera Mowry's parents, Darlene and Timothy Mowry, recently made rare social media appearances. However, the interracial couple met their twin daughters separately. Here's why.
Celebrity twins Tia and Tamera Mowry have been in the Hollywood limelight for several years. The famous twins have managed to thrive in show business while keeping their lives private. 
The twins recently reunited with their parents - Timothy Mowry, a white German national, and Darlene Mowry, who is of African-American descent. However, they met them separately, as evident from the recent photos posted on Instagram.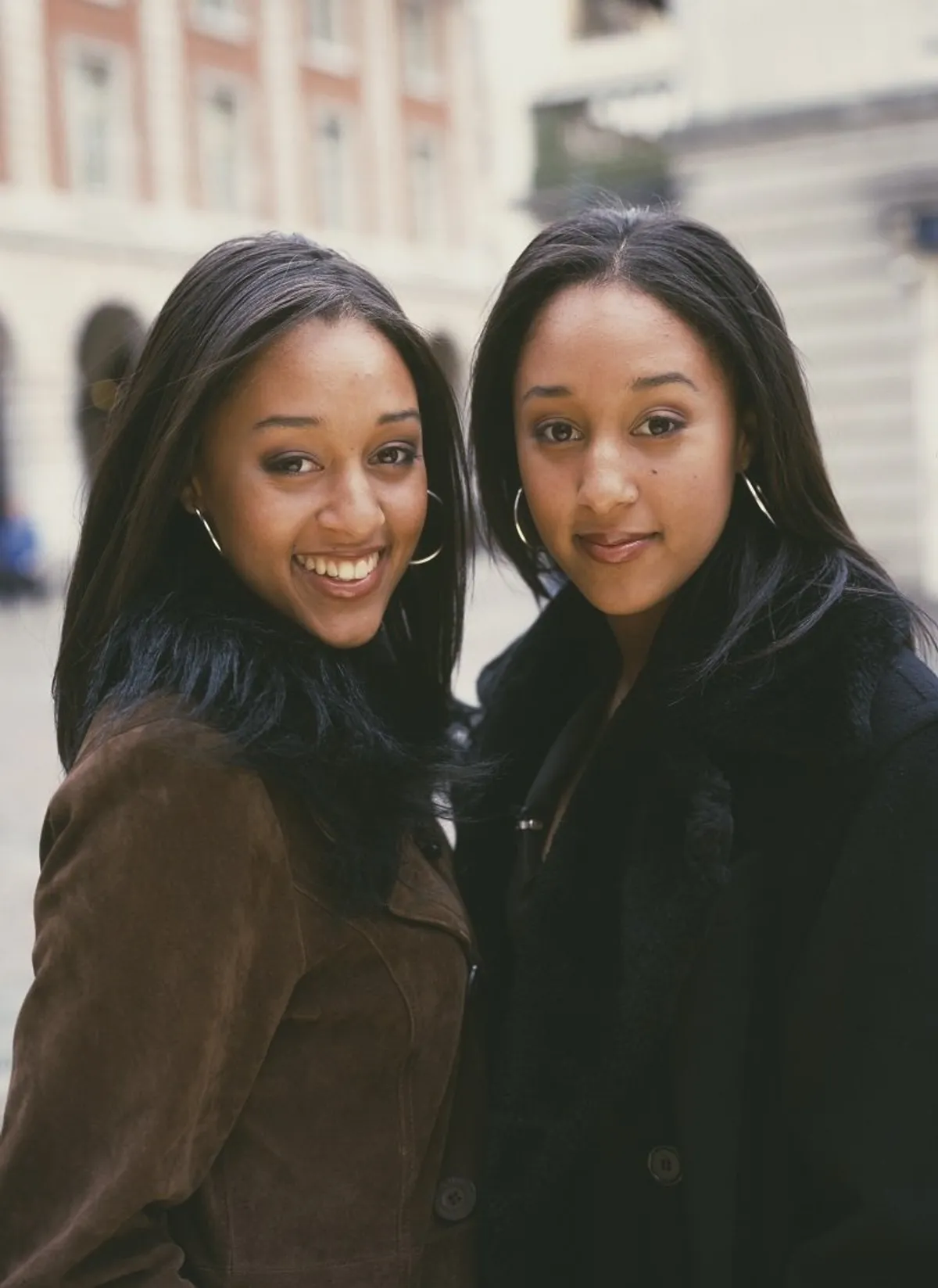 Adam Housley shared a picture featuring himself and Tamera with their two children, eight-year-old Aden and Ariah, 6. Standing between their kids were their uncle and his wife's brother, Tahj Mowry. Adam wrote:
"Had an amazing time with family."
Darlene, who looked youthful in a striped blouse and red pants, stood beside her other son, Tahj. Beside the doting mom is his other son, Tavior Mowry, smiling with his wife, Zandy, who wore a black dress.
Adam's stunning photo was a beautiful as Tia's two snaps. Her pictures showed herself smiling beside her husband, actor Cory Hardrict, and their two adorable children, Cairo, 3, and 10-year-old Cree. 
During the early years of their career, the twins realized the differences in growing up biracial.
Timothy posed in between Cree and Cory. He was dressed in a black shirt and blue flannels, looking happy being surrounded by his charming grandkids. "I love my family," Tia wrote in a hashtag.
Though Timothy and Darlene met their children separately, they seemed to have had a blast celebrating their twin daughters' special day. Tia and Tamera celebrated their 43rd birthday on July 6.
On why their parents met them separately, Tamera revealed their parents had been divorced since 2015, and both have lived separate lives. Tia shared that their parents both served the army in Germany.
During that time, Tia's parents, who were both 18 then, ran away and got married, which she described as a "shotgun wedding." The interracial couple welcomed the twins when they were 21.
With both parents active in the army, living from one place to another was Tia and Tamera's life then. When she and her sister were two years old, their family left Germany for Texas. 
After staying in Texas, they moved to Hawaii. After a few years in Hawaii, the family relocated back to Texas, where Tia began her acting career, and her mom entered print modeling and commercial work.
Their mom left the army for her new career, but their father decided to stay in the troop until he was transferred back to Germany. The distance seemed to be a huge factor in Darlene and Timothy's separation. 
Despite being divorced, Darlene and Timothy have maintained an amicable relationship for many years. Both of them expressed support for Tia and Tamera's acting careers in the late 1990s. 
During the early years of their career, the twins realized the differences in growing up biracial. In June 2020, Tia shared she noticed how their mom was treated differently than their dad. 
When they began flying first class in a plane for starring in their breakthrough roles in the TV sitcom "Sister, Sister" from 1994 to 1999, their mom often questioned whether she was in the right seat. 
When they were looking for a house, Tia remembered Darlene went into the house model to get a brochure but was told that the houses she looked for were sold out. But the situation changed when Timothy stepped in. 
Tia realized how privileged her father was compared to her mother. She lamented that racism still exists today and hoped that it would soon end.
But Tia is not letting racial issues stop her from living life to the fullest, especially when it comes to spending time with her family. She earlier shared about her joy after finally meeting with Tamera amid the pandemic.
The sisters had not seen each other for several months due to the health crisis. Tia shared how she became emotional when she saw her sister in person and expects more reunions with the whole family.