Jake Busey Is 49 and Used to Live in His Car — Facts about Gary Busey's Look-Alike Son
"Stranger Things" actor Jake Busey, also known as Gary Busey's eldest child, struggled so much to make ends meet in the 2010s that he ended up living in his car.
As the son of Academy Award-nominated actor Gary Busey, Jake Busey definitely had a great role model to look up to as a child. Born in June 1971, Jake began working in front of the cameras as a kid in 1978. 
He only started pursuing acting as a career in the early 90s, with brief appearances in "Cruel Doubt," "Motorcycle Gang," and "Tales from the Crypt."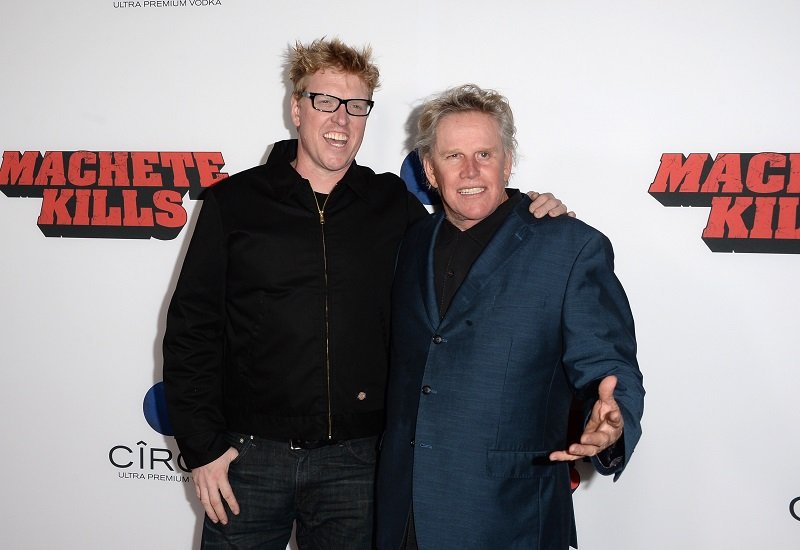 COMING TO PROMINENCE
In the mid-90s, Jake's career seemed quite promising as he appeared in "The Frighteners," "Starship Troopers," and "Enemy of the State," but things never really took off the way he expected. 
He once said he could never be a lead character on big-budget films even though he thought "Starship Troopers," "The Frighteners," and "Identity" would do well and take him closer to that goal.
Jake Busey added that he was in several movies that were supposed to "be amazing" but were not due to different circumstances. Although he hoped he could someday become a household name in Hollywood, he said: 
"I just didn't lock into being in the right role in the right big movie, and it going huge. I did never really make the leap to hyperspace."
LIVING IN HIS CAR
Gary Busey's son hit rock bottom in 2010. In an interview with Access, Jake explained he was living paycheck to paycheck during that time as he had been on a "low" with only a few acting gigs. 
To make matters worse, a fire broke out at his house and burned it down. During that time, he lived in his car but also stayed with some of his friends at their places.
One of the people who let him stay at their house was April Hutchinson, Jake's current partner and mother of his only daughter, Autumn Rosalia Busey. Hutchinson and Jake's kid was born on July 30, 2012, in Santa Monica, California.
Following Autumn's birth, Jake Busey released a statement revealing that he and Hutchinson spent their 20s together but eventually parted ways and were apart from each other for 11 years. 
Jake wrote that all the "tragedies" in his life – including losing his house, a speed boat, and an airplane – seemed to have guided him and Hutchinson back together.
Gary was crucial in his son's comeback.
The actor added that when Hutchinson let him stay at her home, they fell back in love and renewed their engagement. Jake even described Autumn as his and Hutchinson's "destiny."
RELATIONSHIP WITH HIS DAD
Fortunately, Jake's relationship with his dad is fantastic. Gary Busey once described his son as an "honest veteran" in Hollywood as he has been acting since the late 70s. Gary also admitted to being proud of the things he passed down to Jake and added: 
"Even the hard parts I've had in my life, he's learned from that. It's a part of him from growing up. It's a union of heaven between the two of us."
Apart from that, Gary was crucial in his son's comeback. In 2018, Jake was cast as Dr. Keyes in "The Predator," the son of Gary's character Peter Keyes in the 1990's "Predator 2."
After working in "Predator," Jake was hired on Marvel's "Agents of S.H.I.E.L.D." and "Stranger Things" season three," so it is fair to say that many doors opened thanks to his participation in "Predator."
Autumn's birth was also crucial because Jake Busey has kept a steady workflow ever since in movies and TV series like "Justified," "From Dusk Till Dawn: The Series," and "Freakish." What a fantastic career!