Jill Goodacre Is a Cancer Survivor and Harry Connick Jr's Wife — Inside Their Family
Jill Goodacre is one of the pioneer models who took Victoria's Secret to new heights. She is also a cancer survivor who has been in a relationship with one man for decades — have an inside look at the family.
Harry Connick Jr is a famous figure in Hollywood known for his talent as a jazz musician and actor. He has starred in movies like "Hope Floats" and "P.S. I Love You" and has also acted as a judge on "American Idol."
His wife, Jill Goodacre, is a former model of great strength and beauty who has been with him for more than two decades. The two have had their fair share of battles, including a decisive one against the breast cancer that plagued her.  Here is all you need to know about their union.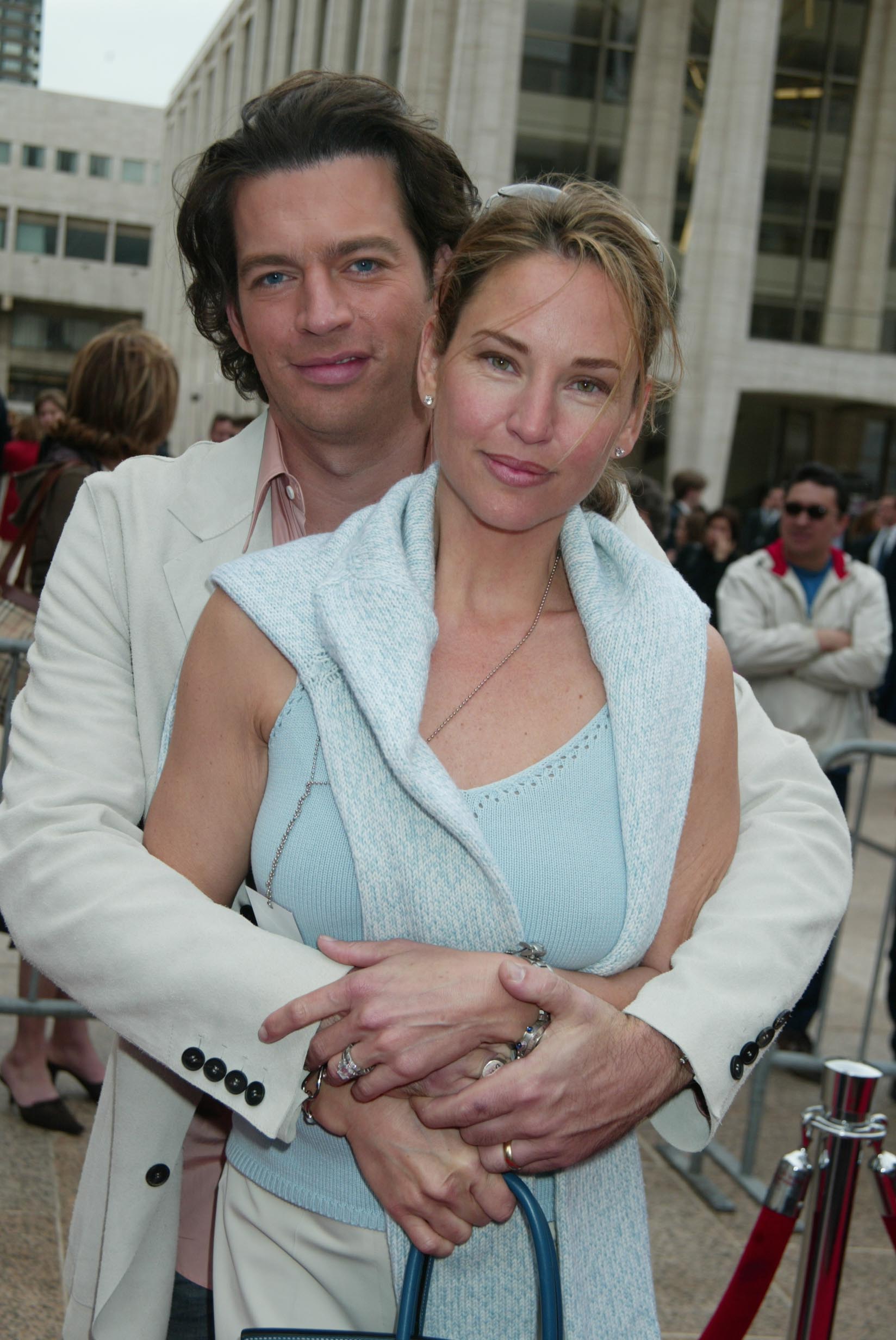 WHO IS JILL GOODACRE?
Jill Goodacre is a beautiful woman who was among the first set of models who worked for Victoria's Secret. Along with Stephanie Seymour's, her contributions turned the brand into what it has become.
Whether by accident or some divine design, Goodacre and her husband grew up in the south. He was born in New Orleans, Louisiana, while she was born in Lubbock, Texas.
The southern root they share is one of the things that has held them together over the years because it saw them raised with essentially the same values. 
THEIR MARRIAGE
Harry Connick Jr. and Jill Goodacre's paths crossed in 1990. They dated for two years before they got engaged, and two years later, they tied the knot in a ceremony held in the iconic St. Louis Cathedral in New Orleans on April 16, 1994.
He was scared he would lose his "best friend" like he did his mother, but he did his best to keep that knowledge from her.
The two have never been shy to demonstrate how deep their love for one another is and are fond of singing each other's praises on social media and in interviews. 
Such a long-lived marriage would make anyone wonder at the secret behind it, and Connick Jr once shared it in an interview. He said:
"I married my best friend and I married a woman who I look up to infinitely." 
The talented singer also once revealed to Fox News that it was all about maintaining his interest in her, which he finds easy to do because even after decades together, he still sees her "fascinating" and "mysterious."
The two lovebirds share three female children; the oldest was named Georgia Tatum Connick, while the middle daughter received the moniker Sarah Kate Connick and their youngest was dubbed Charlotte Connick. 
HER BATTLE WITH CANCER
Goodacre and her husband's marital bliss was threatened in 2012 when she was diagnosed with breast cancer. It was discovered during a routine checkup which included a mammogram and sonogram.
Everything seemed to check out with the mammogram; however, when she was headed for the sonogram, the doctors returned, stating that something looks a little funny. She would later receive a diagnosis over the phone from her doctors, and the first person she called was her husband. 
At the time, he had been in New Orleans working, and when she broke the tragic news to him, the helplessness clawed at him. It was more pronounced for the actor, whose mother also passed away from ovarian cancer when he was 13.
He was scared he would lose his "best friend" like he did his mother, but he did his best to keep that knowledge from her. Instead, he remained supportive, remaining by her side, hoping and praying that they would beat cancer and he would get to see her grow old. 
Breaking the news to get children proved even more difficult; when she did it, they were shocked, and she was devastated for making them feel that way.
The battle she had with the terminal illness was a long one that was drawn out for five years. Thankfully, the cancer was discovered early, which meant she got to skip out on chemotherapy, but it did not make the treatment any less grueling. 
To combat the disease, which had been at  Stage 1 when they found it, she received a lumpectomy. Another surgery followed it to get rid of extensive ductal carcinoma in situ, a less invasive form of the disease.
Afterward, she got radiation and started taking Tamoxifen, an estrogen modulator that aids the prevention of the development of hormone-receptor-positive breast cancers. She went into remission shortly after and has been for the past couple of years. 
PARENTHOOD
Aware of what could have been, Goodacre's family now cling to her and she to them. She enjoys a great relationship with her daughters, who dote on her even as they grow older.
Parenting with the couple is an easy feat because the two were raised with similar southern values they now impart onto their kids. They are both committed to their family even though they lead busy lives.