Diddy's Twin Daughters Jessie & D'Lila Show Off Sick Dance Moves While Wearing Matching Outfits in TikTok Clip
The Combs twins, Jessie and D'Lila, joined in on the TikTok fun by sharing a clip of them dancing with friends. Their impressive moves even have their hip-hop legend father learning some of their routines. 
Diddy's twin daughters, Jessie and D'Lila, are growing up to be talented young teenagers right in front of our eyes. Their recent dance routine clip they shared from TikTok showcases their fantastic dancing talents. 
Fans and followers may love to watch the twins do their thing, but none of their support compares to their father. The rap mogul is so supportive that he even learned their school concert's "Dreamgirls" routine with them. 
The twins certainly inherited their masterful dancing from Diddy, who regularly celebrates by dancing with his children. These girls have also inherited many more essential skills and traits from their successful parents. 
For example, the 14-year-olds already have their own Youtube channel and have amassed 28 000 followers. Their channel shows that they can start their own ventures, just like their father. 
Additionally, the twins regularly give back to the community to show appreciation for all they have. The twins most recently donated self-care bags to Alexandria House, a transitional residence for women and children. 
The girls credit their parents for teaching them the importance of giving back, which is amazing. These strong family values even present themselves in the girl's names because they are named after their parents' grandmothers.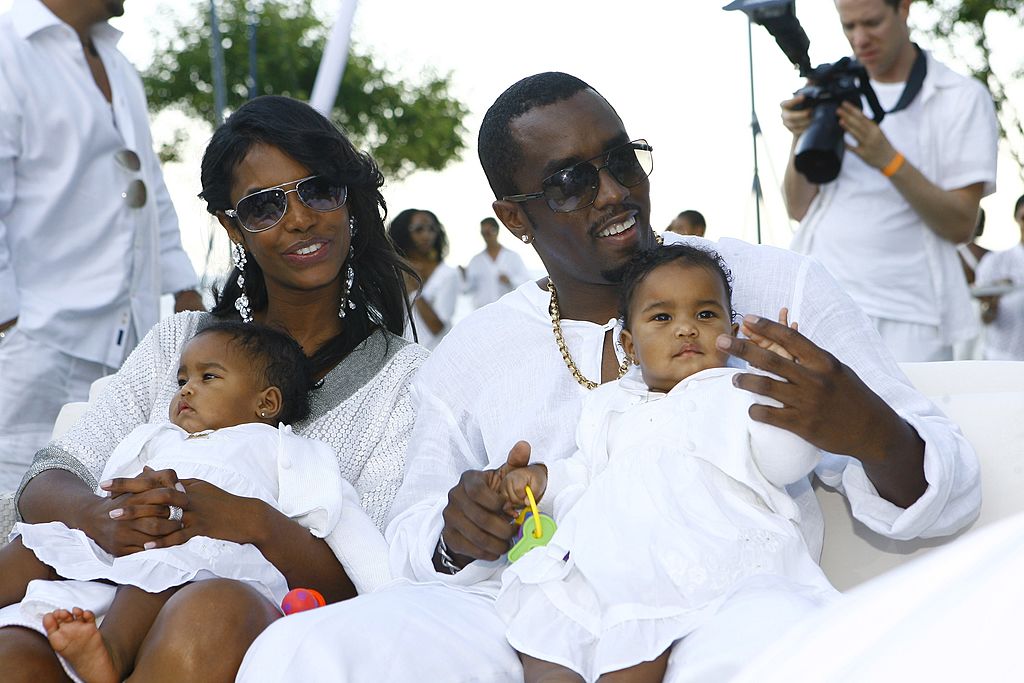 Diddy's grandmother was reportedly named Jessie Smalls, and their mom, Kim Porter's grandmother, was Lila Star. The parents passed down the names to honor the girls' matriarchal lineage, love, and history. 
Another thing the twins have inherited from their family is their professional modeling skills. The young girls have already served as the faces for a couple of professional shoots, which would make their late mother proud. 
The twins' mother, Kim Porter, was a famous model who appeared on magazine covers like Essence. Like the twins, Porter started her modeling career early, moving to Atlanta at 17-years-old to pursue her dreams. 
In addition to modeling, Porter also worked as an actress, and her daughter D'Lila is following in those footsteps. The 14-year-old featured in a television series when she was seven and has appeared in some cameos too. 
Unfortunately, their mother will not physically witness her daughters grow into talented young women like her. The model and actress passed away at 47-years-old after suffering from pneumonia for a couple of weeks. 
The twins were only 11-years-old when their mother passed away, and they've grown to look more like her by the day. Their mother's memory is also never lost on the twins, who often share pictures of moments between them. 
Since Porter's death, Diddy has stepped up as a single father to his little girls and four other children. The girls share an undoubtedly close bond with the hip-hop legend, a direct result of his efforts as a present dad. 
While speaking on Porter's life, Diddy revealed how the loss of the mother of three of his children affected him. He explained that he had to change his thinking after Porter's death to provide his family with the best. 
Diddy revealed that he has been thinking a lot more about his children's futures and lives since Porter's death. He also shared that he has been speaking to his kids, including the twins, about the things they want from life.
From joining in on their dances to organizing a business for his children to flourish from,
Diddy
is doing his best as a dad. The twins certainly have plenty to dance about, thanks to their upbringing, and fans can't wait for more!