Diddy's Daughter Chance Is a Follower of the Latest Fashion Trends in a Colorful Long-Sleeved Top & Ripped Jeans
Diddy has a fashionista daughter who enjoys keeping up with the latest trends. So she recently shared a shot that turned a lot of virtual heads — her outfit was to die for. 
Diddy's daughter Chance knows a thing or two about keeping up with the times. She recently stunned her fans with a picture she shared via her personal Instagram page. 
The shot captured her dressed in one of the latest trending fashion outfits. Ripped jeans and a colorful long-sleeved top showcased her flat belly.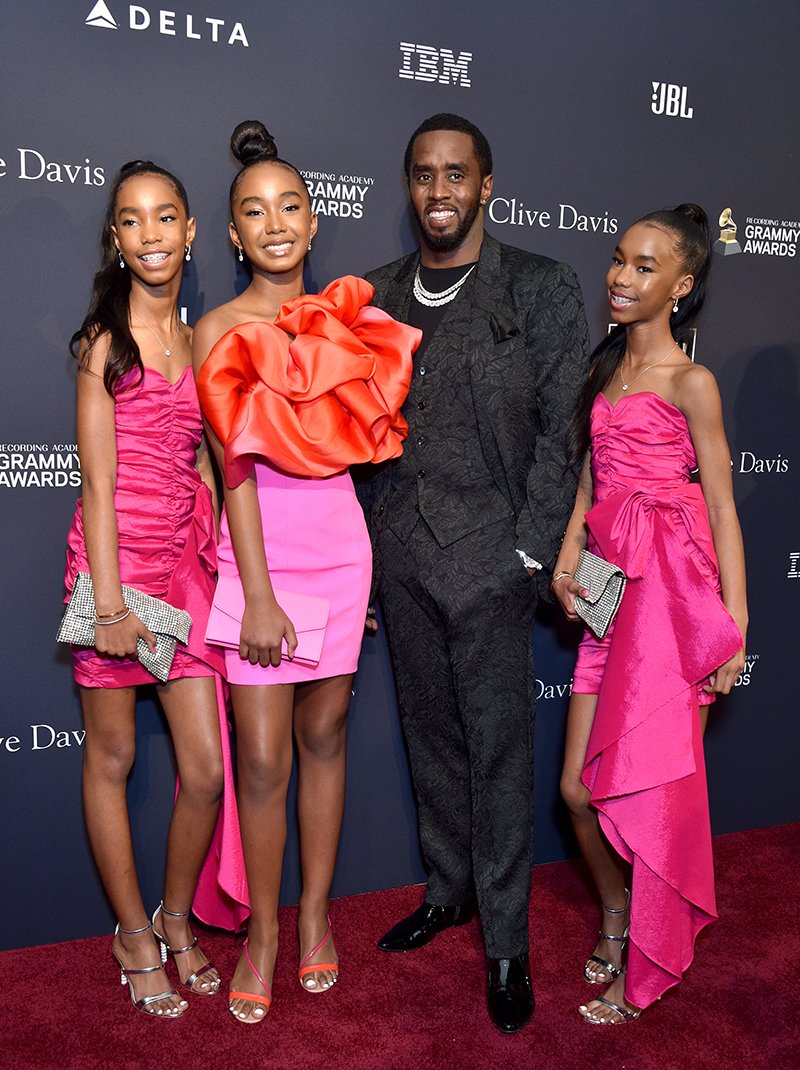 The shot was taken outdoors — all the more light to perfectly showcase her beauty, accentuated by the curly hairstyle she was rocking. The outfit she wore was completed with a white pair of sneakers and some choice pieces of jewelry. 
Her caption did not say much, however, her fans had a lot to say about the stunning post, so they flocked to the comment section to express themselves. 
One fan who identified herself as another mom declared that she loves seeing her grow up, while another declared that "CHANCE IS TOO GORGEOUS." 
Chance is only one of the five kids Diddy is proud to be raising. Among all six of them, he adopted a stepchild, Quincy while he was with his ex-girlfriend, the late Kim Porter.
His first child is Justin, and he shares her with his former lover Misa Hylton. Christian is his second child and is the first child the rapper had with the late Porter. 
They gave back to society when they donated beauty products to Alexandria House in LA. 
Chance followed after — a product of Diddy's relationship with his longtime friend Sarah Chapman. The remaining two kids are his twins D'Lila and Jessie, both of whom he shares with Porter too. 
Diddy is a very dedicated father to all his children. Since the demise of his girlfriend, he has been focusing more on raising them while securing their future.
One way he's doing that is by starting a family business they can all grow up to benefit from. He is also particular about raising children who know how to share their blessings with others. 
His twins, who enjoy breaking the internet with their coordinating outfits, are well known for their philanthropic work. Earlier this year, they gave back to society when they donated beauty products to Alexandria House in LA. 
The children definitely have a long way to go, but Rome was not built in a day, and there is little doubt their fans can expect a lot from them in the future.