Halle Berry, 54, Sparks Pregnancy Rumors after Fans Notice Her Stomach Peaking Out from Her Plunging Belted Dress Pics
Halle Berry looks as radiant as ever in a recent Instagram post of her soaking in the good lighting. The A-lister always turns heads with her gorgeous pictures, but this one raised some eyebrows instead. 
Halle Berry has been named one of the sexiest women in the world for at least three decades now. The former "Catwoman" has one of the best bodies in the business and an effortlessly beautiful face to match. 
Although she is in her fifties, Halle's flawless complexion and fun energy make even women in their twenties envy her. As a result, many people stake out on her Instagram page to catch a glimpse of her beauty.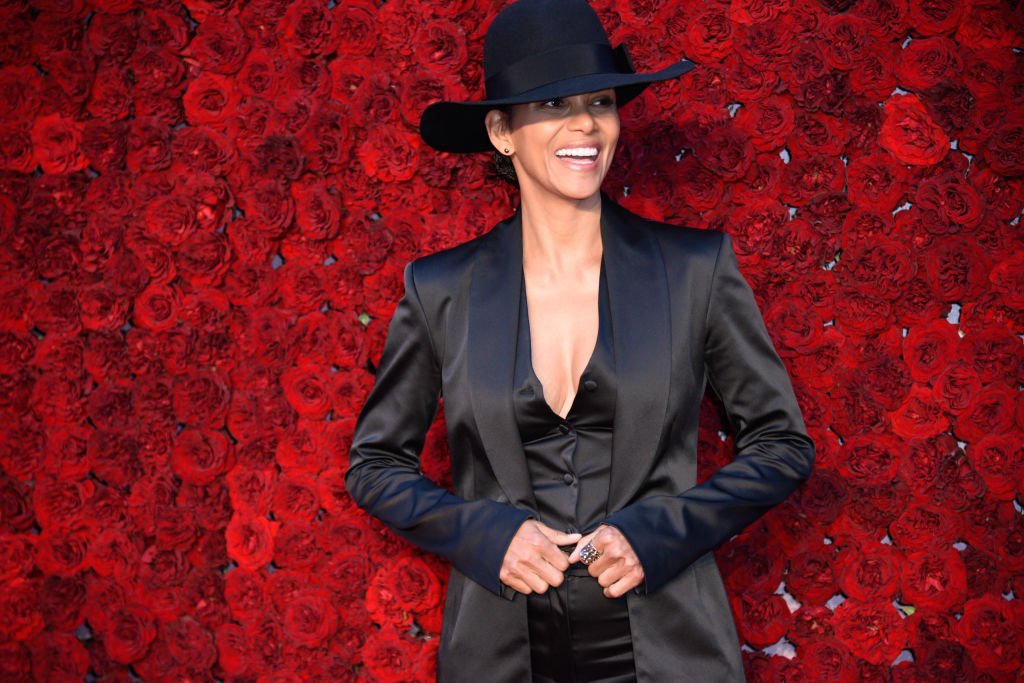 Berry looks youthful and gorgeous in an image she shared on her Instagram page recently. The 54-year-old actress wears a stunning purple printed flowing dress with a plunging neckline and cinched waist. 
Her blonde highlights glow angelically in the sunny natural lighting the actress soaks up in her pictures. Berry reveals her toned legs in the short dress and her toes in stilettos, proving there is nothing to fault with her appearance. 
However, some eagle-eyed fans observed the way Berry looked in the pictures. A few followers pointed out that the actress, who usually shows off rock-hard abs, may have been showcasing a tiny bump.
A handful of followers took to the comment section to question the actress's pregnancy status. Some even went as far as congratulating Berry on expecting baby number three, despite the lack of confirmation. 

Although it is invasive to assume that a woman is pregnant, Berry may not be too opposed due to her view on pregnancy. The actress recently revealed her positive experiences on her IGTV series, "Bad & Booshy." 
Berry's co-host, Lindsay Flores, joked that Berry was a "goddess of love and creation" during the episode. Her joking comes from Berry's experience with feeling sexy every day during both of her pregnancies. 
The outcome of those pregnancies were her two children, Nahla and Maceo, who she had in her forties. Berry has opened up about being an older mom, explaining that it is easier because she knows herself more. 
Berry also reveals that she felt so good during her pregnancies that she walked around naked all the time. This is an experience that we are sure her boyfriend, Van Hunt, won't mind if the speculations are correct. 
Berry and Hunt have been dating since last year, according to Instagram posts teasing their relationship. The couple finally made their relationship status Instagram official last September with Berry wearing Hunt's merchandise. 
Hunt is a multi-instrumental musician and songwriter who has collaborated alongside artists like Kanye West. He is also one of Berry's biggest supporters and regularly celebrates her on his Instagram page. 
Berry is also very into sharing special moments between her and her new beau on social media lately. The connection between the two is solid and seems to be filled with love and sensuality.
Although Berry and Hunt's love affair seems to be getting serious, it still doesn't trump her love for her children. The star recently shared a snap of herself snuggled up with her two children on the beach to prove it. 
She captioned the post, "The moments that matter most...," insinuating that her children are her first priority. Berry also shares the children with two different exes, making her cherish every single moment her little ones are in her presence. 
The actress has opened up about putting her kids first in more meaningful ways, to being an older mom. Thankfully, that will be the light in which a new baby is welcomed if Berry's followers' speculations are true.