Elvis Presley's Granddaughter Riley Keough Shares Tribute on Anniversary of Brother Ben's Death – See Photos
On the day her late brother took his life a year ago, Riley Keough took to social media to honor him with a touching post. She also included several images from their childhood in the tribute.
This week Riley Keough, 32, honored her late brother, Ben Keough, on the first anniversary of his death. July 12, 2020, was the day Ben died by suicide, and his sister made sure to remember his life.
The "Zola" actress shared a series of throwback Instagram photos from their childhood. She uploaded four images from when they were children bonding together and one photo when they were older.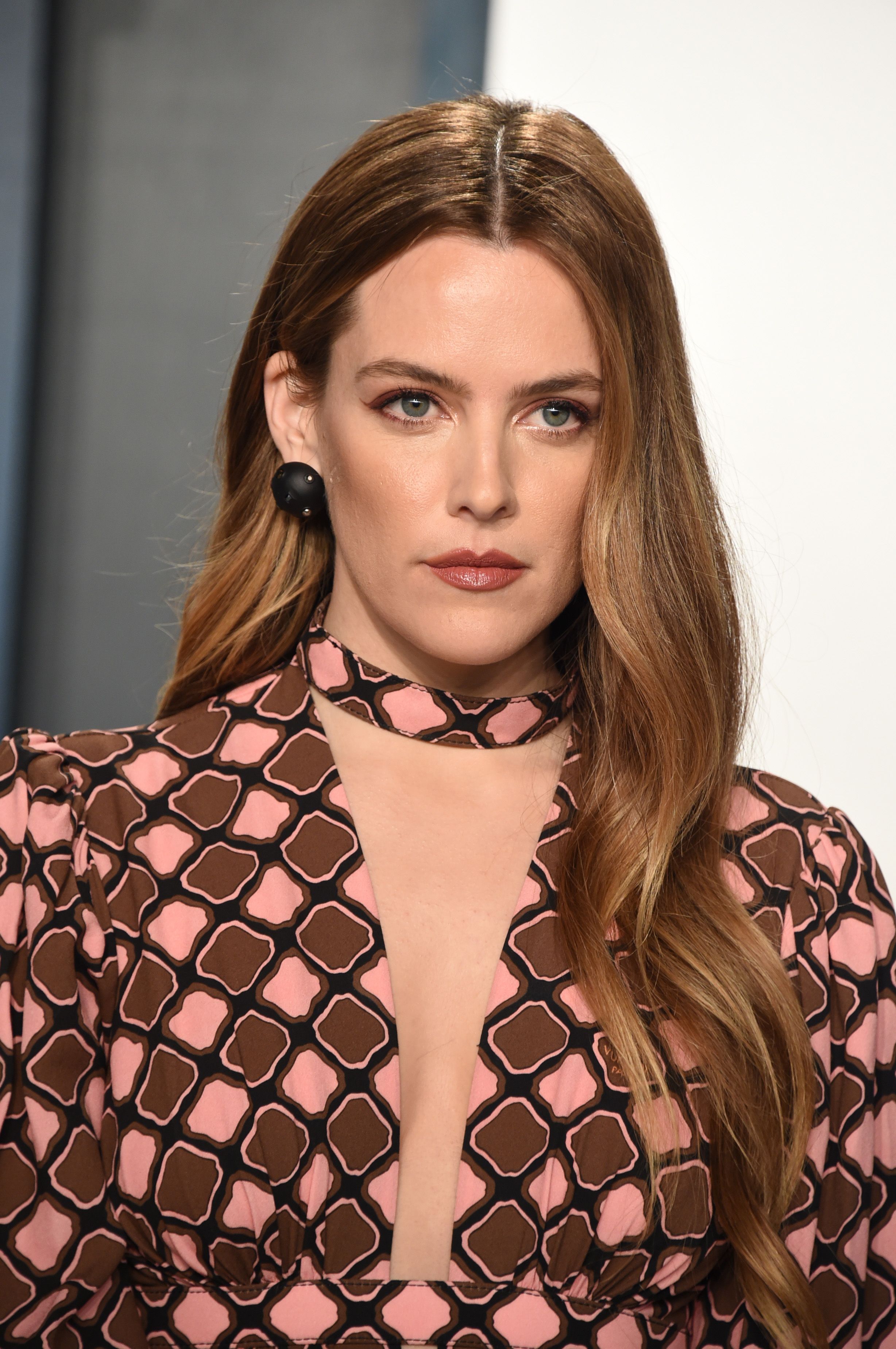 One of the pictures showed the siblings wearing matching blue overalls as they sat on a swing. In another one, a young Ben was seen sitting on his sister's lap as she hugged him tightly and captioned the post writing:
"Today has been a year without you baby brother. I miss you endlessly every day."
The third picture was of the two siblings posing with friends. The second last one was black-and-white and included a screenshot of a birthday message Ben had previously written for Riley on his personal Instagram.
On her Instagram Story, the actress continued honoring her brother by sharing a collage of more photos from their youth. Riley and her brother are Elvis Presley's grandchildren and Lisa Marie Presley's children.
In a recent "InStyle" interview, Riley opened up about grieving for her late brother. She revealed that she was consciously making an effort to be present and not to use anything to escape the grief, adding:
"I'm just generally trying to be grateful for everything at the moment, trying to operate in love, and keep my heart open, and give and receive love."
The star admitted that everything wasn't always easy and that she had difficult days and experienced suffering and pain from the loss. Riley has spent the year finding ways to pay tribute to her brother continuously.
She even got a tattoo of his name on her collarbone. A week after Ben's death, "The Lodge" actress took to Instagram to share a heartfelt tribute to him where she confessed how mornings were the hardest for her.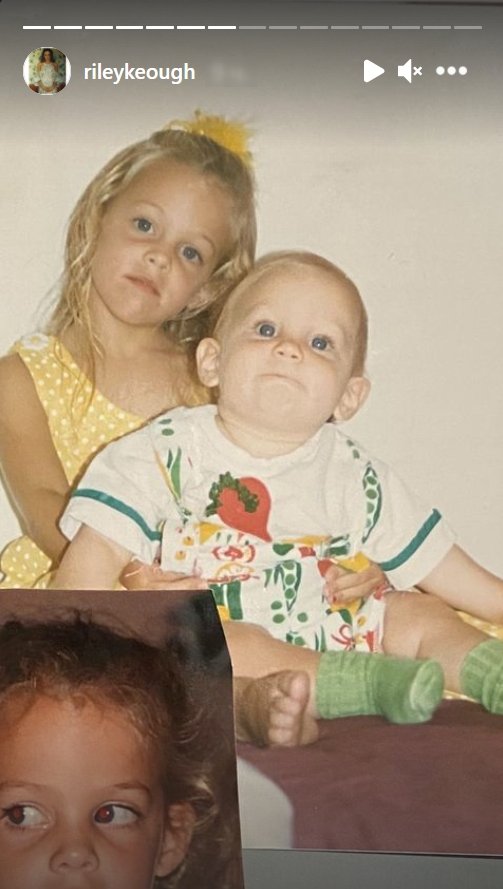 Riley would forget her younger sibling was gone and feared crying because she feared she'd never stop. The actress admitted that the pain of his loss was very new to her.
She confessed that she hoped he could give her the strength to endure the hole Ben had left in her heart. Earlier in the month, the actress appeared on the "Just for Variety" podcast to discuss the aftermath of the loss.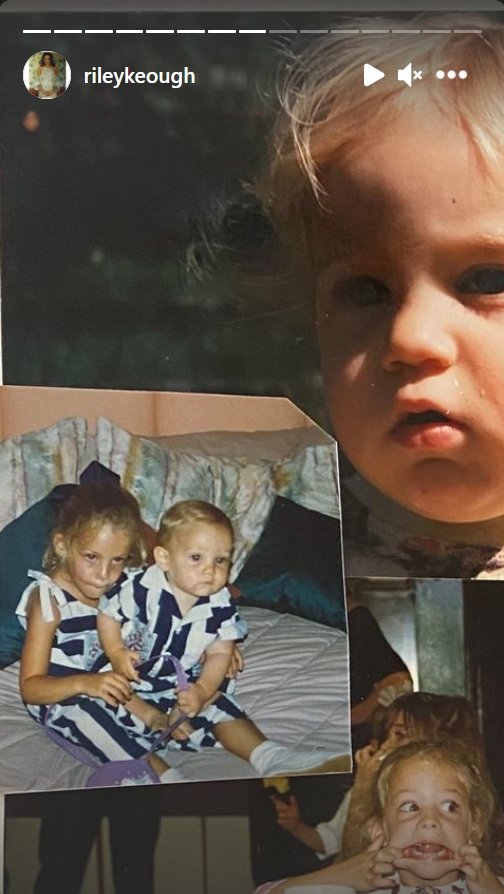 Riley confessed how the grief from her brother's loss hit her while doing little things like grocery shopping. She would then have to deal with going to places like the gym with that same grief.
She mourned his death revealing how her soul and heart had gone with him.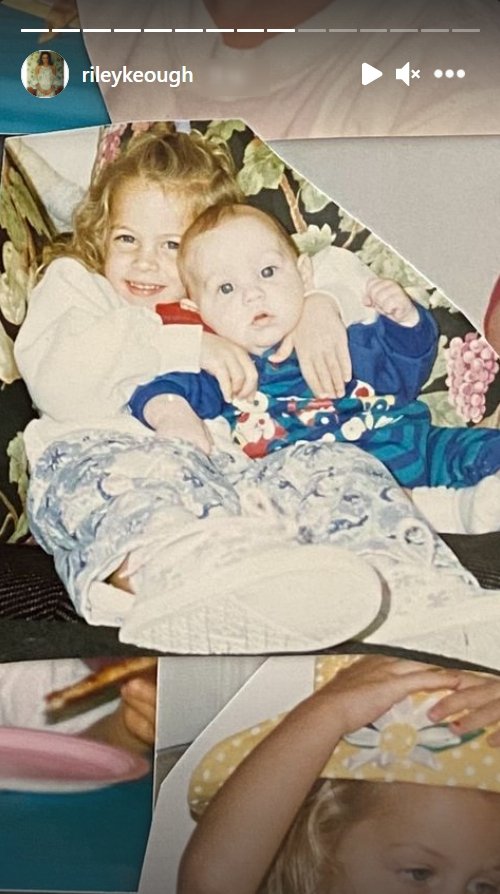 The star explained that she was now re-experiencing everything with grief. Her return to "The Terminal Lists'" set while mourning was something she had to learn to navigate.
The star also admitted that she had preconceived notions about suicide. After her brother's death, she posted Instagram videos to try and break down the bias surrounding suicide.
On October 22, 2020, Lisa Marie, 52, took a moment to pay tribute to her "beautiful" late son on what would have been his 28th birthday. The singer-songwriter's Instagram post included a photo of Ben.
The throwback image was taken during a previous birthday celebration. Lisa Marie confessed that she'd worshipped the ground her son had walked on this Earth and now in heaven.
She mourned his death, revealing how her soul and heart had gone with him. The singer said she was still suffocating daily from the depth of the bottomless pain before wishing him a happy birthday.
Ben, who was 27 when he died, is survived by his mother, father Danny Keough, Riley, and twin sisters Finley and Harper, 12. His mother shares the twins with her ex-husband Michael Lockwood.
The National Suicide Prevention Lifeline is 1-800-273-8255. Other international suicide helplines can be found at befrienders.org.