Two Co-workers Become Heroes for Their Dying Husbands by Donating Kidneys
Tia Wimbush and Susan Ellis were co-workers who offered each other emotional support as they both dealt with their spouses having kidney failure. Then, they realized they could offer each other more than just support. 
Tia Wimbush and Susan Ellis are much more than colleagues who work in the IT department at Children's Healthcare of Atlanta, although that was their initial connection point. 
Wimbush and Ellis have become each other's support system over the last year as they share more than just their careers in common. Both of their husbands have struggled with kidney failure and were placed on the transplant list.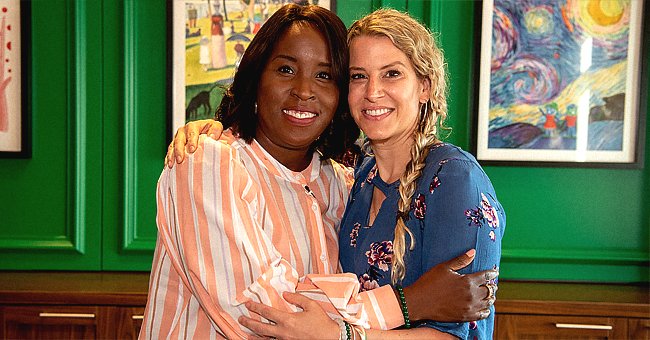 JOURNEY TO THE TRANSPLANT
Wimbush's husband, Rodney, was diagnosed with kidney failure and chronic kidney disease in 2019 following high blood pressure that went undiagnosed. This lead to a decrease in his kidney function. 
Lance, Ellis's husband, had been struggling with his kidneys for more than ten years. He was diagnosed with IgA nephropathy and received a kidney transplant from his mother, but unfortunately, it was unsuccessful. 
Co-workers donate kidneys to each other's husbands, saving their lives https://t.co/VDPApVwdgY

— TODAY (@TODAYshow) July 9, 2021
A SOLUTION FOR EVERYONE
The two ladies' manager put them in contact with each other after realizing that they were in a similar situation, igniting a friendship that would save both of their husbands' lives. 
Although they listened to one another and shared ideas about how to better help their husbands, it wasn't until October 2020 that Wimbush and Ellis recognized that they could offer more than friendship but be donors for each others' husbands. 
Two coworkers confided in each other about their husbands' illness. Then both donated a kidney to the other's husband. https://t.co/jLlUdvB5JM pic.twitter.com/HhBZQokY46

— CBS Sacramento CBS13 (@CBSSacramento) July 8, 2021
BLOOD TYPE MATCH
The ladies realized that their blood types matched that of the husbands that needed a kidney, which meant that they could possibly be each other's solution in those dire circumstances. Wimbush shared: 
"We really felt strongly about trying to do this as a partner match. This was a divine moment. We were all here at this moment, at the exact same time, in the same place, going through the exact same thing."
 Wimbush and Ellis then underwent thorough testing to ensure that they were physically and mentally capable of donating their kidneys. They both received the go-ahead from the doctors with the surgeries scheduled for December 2020. 
Hundreds of transplant opportunities are missed each year because families aren't sure what to do.

Please talk to your loved ones about #OrganDonation. You could save lives just by having a conversation.#LeaveThemCertain pic.twitter.com/GjkX3On1xp

— NHS Organ Donation💗 (@NHSOrganDonor) July 7, 2021
ROADBLOCK
Unfortunately, the surgeries were postponed twice. The first time, Lance had a blood clot on his brain and needed time for it to clear, and the second time, Ellis contracted COVID-19, which hindered the operation once again. 
The two women had to lean on each other for support through the journey toward the surgeries, relying on each other to keep sight of their end goal. On March 19, 2021, the transplants finally took place with great success. 
Your family will always be involved before organ donation goes ahead.

It's important to talk about it so they can support your decision if they're ever in that situation. #LeaveThemCertain💬 pic.twitter.com/zUFmRn9BYa

— NHS Organ Donation💗 (@NHSOrganDonor) June 30, 2021
Both Ellis and Wimbush's husbands have seen a tremendous improvement in their health since receiving their new kidneys and have a new lease on life, leaving their wives thankful for a second chance with their spouses. 
This story is not unique, with kidney disease affecting an estimated 37 million people in the U.S., and more than 90% of them unaware of the condition. 
These numbers mean that there is an ever-growing list of people who require organ transplants. Therefore, organizations are encouraging the public to register as organ donors and consider becoming living donors.