LeBron James' Wife's $810 Green Dress Embraces Her Curves & Reveals Heavy Cleavage in New Pics with Him
Yesterday, LeBron James's wife posted gorgeous images of herself posing with her husband while rocking a green dress, which made her cleavage very prominent. It was stunning!
American professional basketball player LeBron James is one of the most iconic shooters in the history of basketball. The star has stamped his legacy over the last decade through a show of immense passion for the sport.
Even with the fame and fortune, James still holds his family dear to his heart. The star player is married to his high school sweetheart, Savannah Brinson, and together, they flaunt their love on social media.
A few hours ago, Brinson took to Instagram to share a picture of herself looking stunning in a green dress she wore for the premiere of "Space Jam: A New Legacy." The outfit, which was a bodycon, accentuated her curvy figure and showed off her cleavage.
On the feet of the raving beauty was a matching strappy sandal. Her face was gorgeously beat to perfection, and her hair rocked in a ponytail as she posed elegantly beside James, who looked dapper in a dark blue suit and black shoes. The post was captioned: 
"Mom & Dad."
Brinson did not stop there, she also shared more snapshots of the incredible look on her Instagram story. In the first picture, the mother of three was in a room, holding a white bag and mobile phone as she smiled from ear to ear.
The second snap showed Brinson with her husband and daughter, who looked adorable in a flower-patterned dress. The trio looked perfect as they dished out elegant smiles for the camera.
She explained that she was her husband's support system in whatever he needed.
Fashion Bomb Daily also shared the images of the fantastic duo on its official Instagram page. The caption revealed that Brinson's outfit was worth $810, and her lovely matching shoes were $745.
Numerous celebrities, fans, and followers had nice things to say about the dazzling family. A majority complimented the basketball player's wife, while others noted that James was a lucky man for getting married to such a beauty.
Despite being married for seven years, it is commendable to see that the Los Angeles Lakers star is still in awe of his wife's beauty. Social media posts have seen James gush over Brinson as he serenades her with sweet words.
The lovebirds first met when they were teenagers and were still in high school. According to information, at the time, James was 17, attending St. Vincent-St. Mary High School, while Brinson was 16, at a rival school.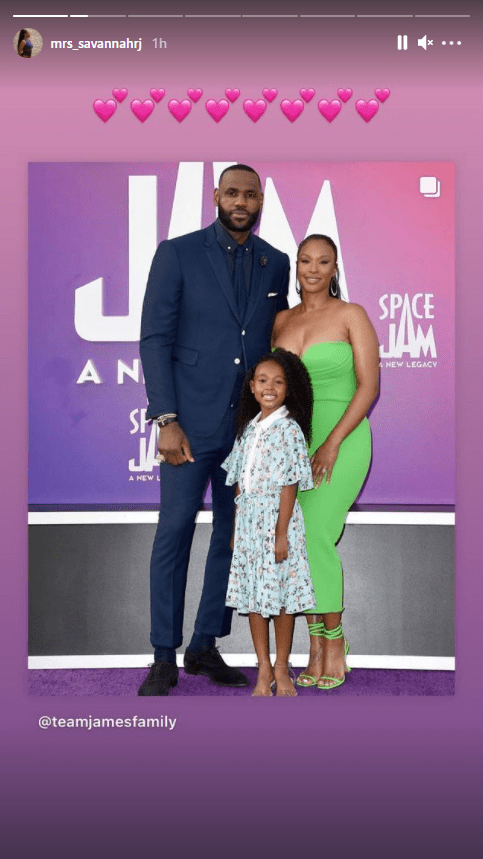 After crossing paths through a mutual friend, the duo began their relationship and went on a trip to Outback Steakhouse for their first date. In 2003, Brinson got pregnant during her senior year and welcomed her first child with James— LeBron Jr on October 6, 2004.
Barely three years later, on June 14, 2007, the lovebirds welcomed their second child and son together— Bryce Maximus. James took his relationship with Brinson further on December 31, 2011, when he proposed to the love of his life.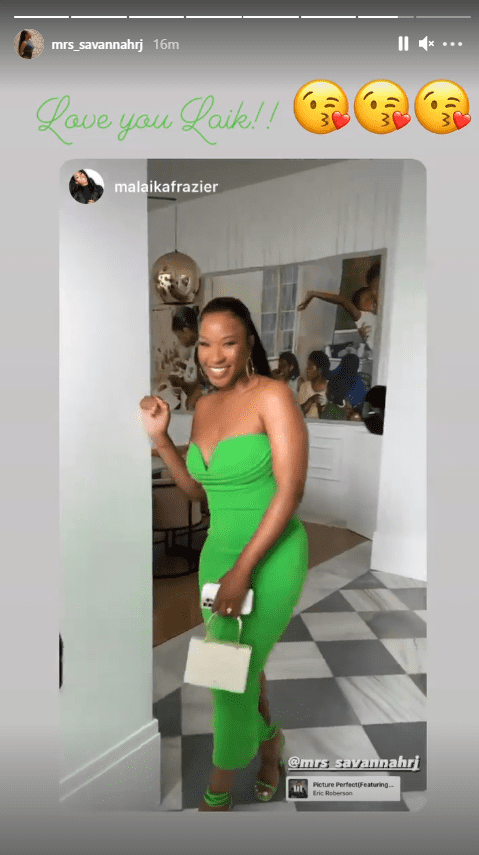 James and Brinson finally walked down the aisle on September 14, 2013, at the Capella Chapel Grand Del Mar Hotel in San Diego, and ever since, the couple has waxed stronger with every passing day. Brinson is not only James' wife; she is also his biggest supporter.
Right from their high school days, the 34-year-old has stood by her man while he graced the world with his exceptional skills. In a chat with Essence, she explained that she was her husband's support system in whatever he needed.
According to the businesswoman, whenever James wanted someone to talk to, she was always there for him. She also noted that being available for the NBA star was a massive part of his success.
The pair are also doting parents to their six-year-old daughter— Zhuri, who enjoys going to the gym with her dad. With a recent comeback after an ankle injury, James will continue to inspire fans with his talent.