Oliver Hudson Was Super Lucky to Be Chosen by Loving Wife Erinn Bartlett 20 Years Ago – They Now Share 3 Kids
"Rules of Engagement" star Oliver Hudson has been married to Erinn Bartlett for 15 years. Although their family and love story are beautiful, not much is known about their personal lives.
Born in September 1976, Oliver Hudson is part of one of the most talented families in Hollywood as his dad is singer-songwriter Bill Hudson, his mother is actress Goldie Hawn, and his step-father is actor Kurt Russell. 
After studying film at the University of Colorado, Oliver moved to Los Angeles and began working in the entertainment industry. His first gigs were as a production assistant in "Executive Decision" and "Father's Day."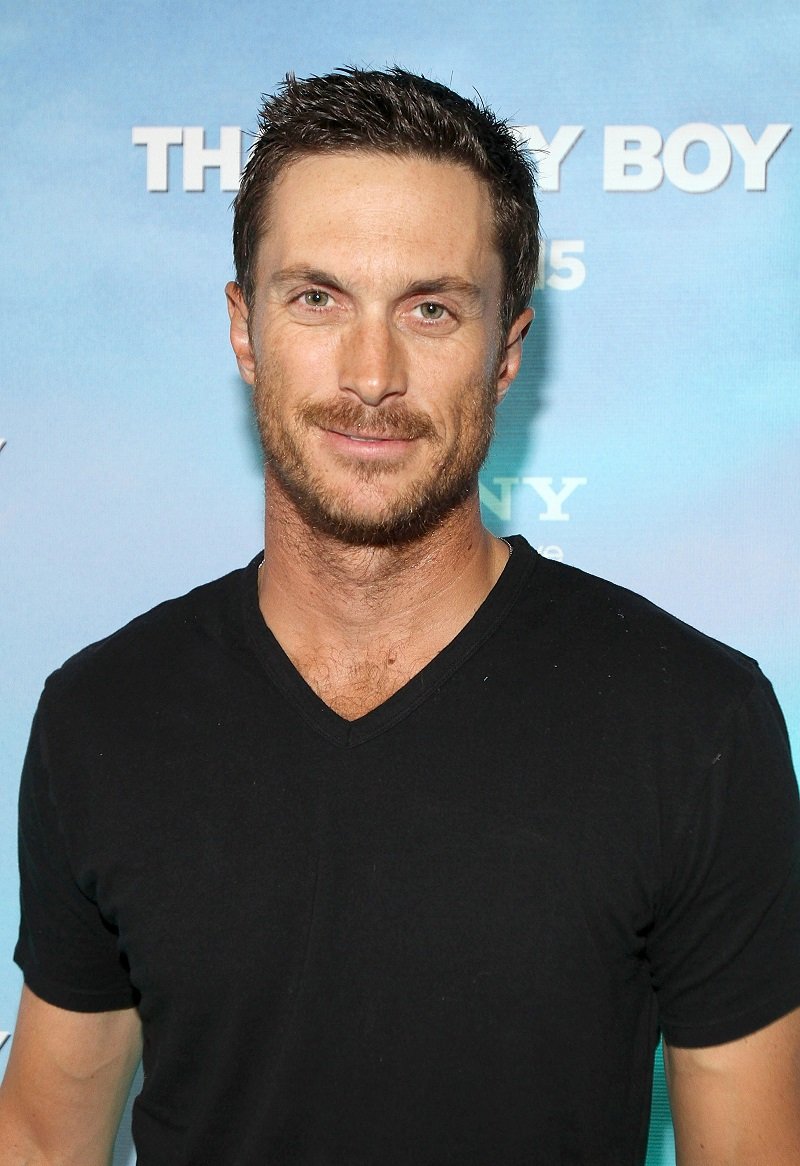 OLIVER HUDSON'S CAREER
His on-screen debut came in 1999 when he landed minor parts in "Kill the Man" and "The Out-of-Towners." Oliver's career skyrocketed after starring in "My Guide to Becoming a Rock Star."
While the film was not successful, it brought him enough attention to be included in People's "50 Most Beautiful People" list in 2002. Since then, he's appeared in "Rules of Engagement," "Nashville," and "Scream Queens."
Apart from that, Oliver joined forces with Goldie, Kurt, and his sister Kate Hudson to create Cosmic Entertainment, which is no longer active. 
The early-2000s were quite significant for Oliver as that's when he began making a name for himself in Hollywood and also met his wife, model and actress Erinn Bartlett.
OLIVER AND BARTLETT'S ROMANCE
After dating for about four years, Oliver popped the question on February 19, 2004, and Erinn said yes. It is important to point out that Oliver only bought the engagement ring after listening to Goldie, Kate, and Katie Holmes' advice. 
Still, the ring he chose was too big for Erinn. She loved it so much, though, that she wore it with Scotch tape wrapped around her finger before changing it to the proper size.
On June 9, 2006, after a two-year engagement, Oliver and Erinn tied the knot in a beachside ceremony officiated by a Buddhist family friend in Cabo San Lucas, Mexico.
[Oliver] admitted to being "crazy lucky" that she chose him as her husband.
When the engagement news made headlines, Oliver admitted he wanted children as he thought he would be a "great dad." For that reason, his fans and followers are not surprised by his large family. 
In August 2007, only one year after walking down the aisle, the couple welcomed Wilder Brooks, their first son; Bodhi Hawn, Oliver and Erinn's second boy, joined the brood in March 2010; and their only daughter, Rio Laura, was born in July 2013.
CELEBRATING THEIR 15TH ANNIVERSARY
Earlier this year, Oliver took to Instagram to commemorate his and Erinn's 15th wedding anniversary. To do so, he uploaded a slideshow with photos of his wife and wrote in the caption: 
"15 years ago today I married one of the top LL BEAN models in the world and I still can't believe it.. I mean LL BEAN!!!!??"
Kate and Goldie took to the comment section to prove just how much they love Erinn. In Goldie's case, she wrote that her daughter-in-law was one "in a gazillion" and thanked her for giving her three grandkids.
It was not the first time Oliver gushed over his wife. In February 2021, he wished Erinn a happy birthday and admitted to being "crazy lucky" that she chose him as her husband. 
Nostalgia has been visiting Oliver's home lately. This March, he uploaded a video playing with his children when Rio was just a baby and admitted in the caption that the clip made him happy and sick. 
A month later, he shared another old picture of his children when they were younger and pointed out that he loved being a dad. Oliver and Erinn genuinely have a beautiful family!