Kate Hudson Recalls Family Road Trips with Her Mom Goldie Hawn and Brother Oliver
Kate Hudson has nothing but fond memories of her childhood as she reminisces about the road trips they went on with her mother and brother.
Growing up, Kate Hudson,42, her brother Oliver, 45, and their mother Goldie Hawn,75,  went on numerous family road trips. Sh says having that time with her family and with no distractions shaped her path towards raising her own children.
While promoting her partnership with INFINITI for its new 2022 QX60, Hudson remembered how her mother usually coerced her to be imaginative and look for something to do whenever she felt bored.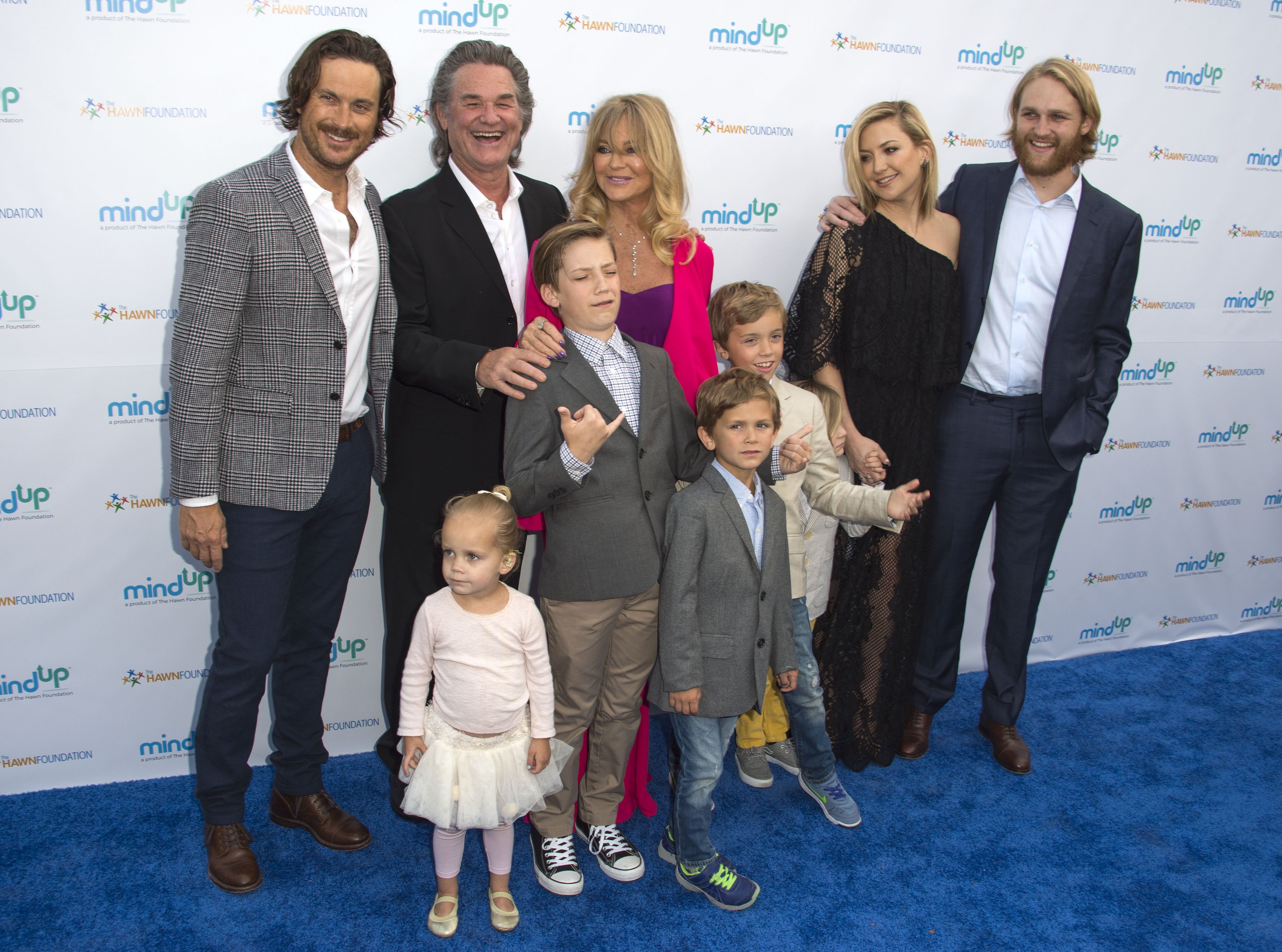 She adds that they really got into playing jacks during their childhood and says how it forced them to really connect and be imaginative. She says it's the one thing about technology that she loves.
The ability to connect is what is good about technology; She continues to say that she wants her kids to be creative and imaginative on their own. She adds:
 "As I had my own kids, I realized it's really good for them to be bored and ... just spark their imagination."
Hudson has three kids- daughter Rani Rose,2, who she shares with boyfriend Danny Fujikawa, Son Bingham Hawn, 9, who she had with ex Matt Bellamy and firstborn Ryder,17, with ex-husband Chris Robinson.
Her brother Oliver also shares her sentiments about how productive the road trips were and how much the outdoors helped them in their childhood.
Oliver also remembers how his dad, Kurt Russell, made him destroy his car as a teenager.
Together with his wife Erin and their kids Wilder Brooks, 13, Bodhi Hawn,11, and Rio Laura, 7, the podcast host and actor love getting out into nature, sitting around a fire, camping, and cooking.
He says it has been great getting off the grid and have some quality family time with no devices and technology saying it is a great way to bring people together and connect. Talking to PEOPLE, he adds:
"We just have books and old-school movies, and it's been really amazing, very fun and a great activity — a great way to bring everyone together."
Oliver also remembers how his dad, Kurt Russell, made him destroy his car as a teenager after he and his friends got into an altercation with neighboring kids.
He says Russell made him shoot his Honda Prelude at point-blank range with a paintball gun, and then he would have to drive the dented car for the time he owned it. He says it was an unusual punishment, but it worked. 
Russell and Hawn have of the most adorable Hollywood families, and even though they did not get married, they have raised their kids together since their relationship started in 1983.
They have four children, Kate and Oliver, from Hawn's marriage to Bill Hudson, Boston, from Russell's marriage to Season Hubley, and Wyatt, who they had together in 1986.