TD Jakes' Eldest Daughter Cora Stuns with White Outfit, Copper Hair & Makeup after Amazing 82-Pound Weight Loss
Cora Jakes Coleman beams with pride in her latest Instagram post showing off her slimmer look. She looks amazing in a white outfit and glammed-up hair and makeup that complement her 82-pound weight loss. 
Pastor Cora Jakes Coleman is an inspiration to many women for multiple reasons. Many would assume being the daughter of Bishop T.D. Jakes would spare one of life's obstacles, but that hasn't been the case for Cora. 
However, in true Jakes's spirit, Pastor Cora Jakes Coleman has been able to overcome the storms with her faith. In turn, she has shared her stories and the word to inspire those who are still weathering the storms in their lives.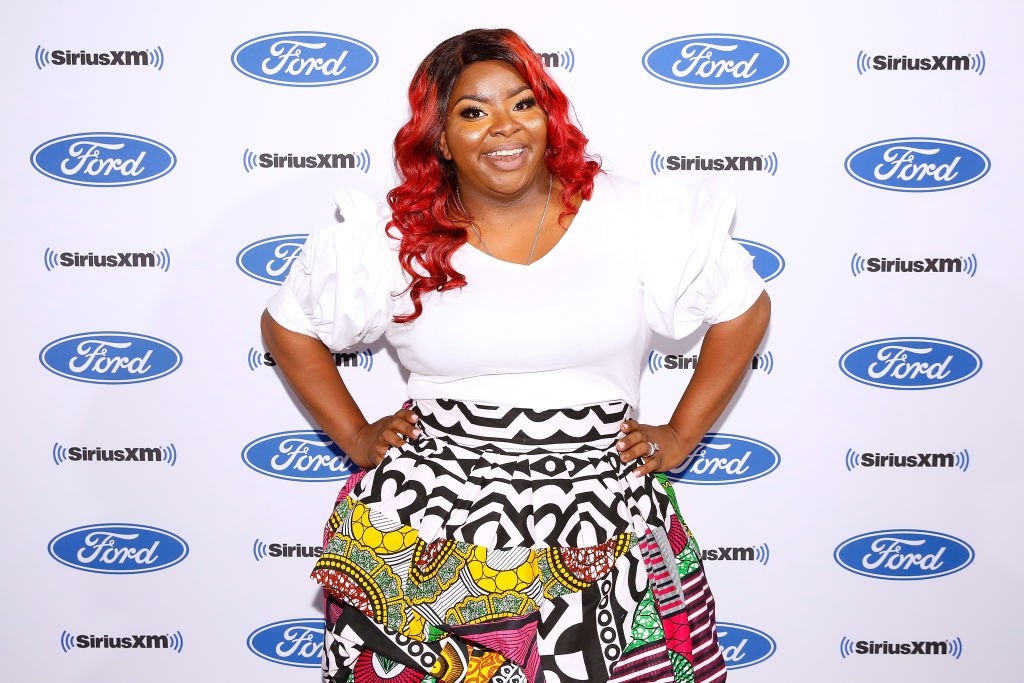 When Coleman isn't inspiring women with her faith, she is doing so on Instagram with her weight loss results. The pastor and author recently shared a selfie showing off her amazing 82-pound slimmer self. 
She looks stunning in a crisp white shirt, long copper hair, and with her makeup glammed up to the nines. Coleman looks jovial in the images, spreading that infectious positive energy one has after reaching a milestone.
The caption on her post also lets fans know that the look may be to celebrate a new hit. In the caption, Coleman reveals her plans to release a new song with her husband, which may be the reason for her bright smile. 
Coleman has plenty to smile about since sharing her significant weight loss milestone in June. The author shared a side-by-side image of herself five years ago and herself in the present to emphasize the achievement. 
Coleman has also encouraged other women to join her on a path to a healthier lifestyle during her journey. She often posts motivational messages for her followers to keep working at their life and health goals. 
Coleman often preaches the power of persistence and prayer since she has been through a less than easy journey. She has opened up about her struggles in her book "Faithing It: Bringing Purpose Back To Your Life!"
The book's contents explore Coleman's experiences with molestation, abuse, and a life-changing car accident. Coleman learned of her infertility issues at 24-years-old after luckily escaping death during a collision with a truck. 
She also opened up about her successful adoption stories and failed IVF rounds in the book. Coleman reveals that she shared all of this in writing so others could see the processes one goes through to overcome.
Her second book, "Ferocious Warrior: Dismantle Your Enemy and Rise," focuses on the power of faith and prayer. Although it doesn't detail her struggles, it gives an intimate insight into her unwavering faith.
Faith is a word that is often used when referring to Coleman, despite her story making it difficult to hold onto it. As a result, many look to her for advice on keeping and growing their faith in God and his plan for them. 
Thankfully, Coleman has a few simple tips up her sleeve to help those who want to make their faith stronger. She first advises that one acknowledges the difficulties and struggles in their life's journey. 
Coleman suggests that addressing one's turmoil can make one develop an emotionally vulnerable relationship with God. She then credits forgiveness as a way to grow one's faith because it helps one let go. 
Discovering one's purpose and reclaiming one's power are Coleman's last two pieces of advice for growing faith. She promotes these two points because they allow one to dream big and accept miracles in their lives. 
Coleman's journey with depression, infertility, abuse, and even weight loss has been nothing short of a miracle. Thankfully, she's put it all in writing for her fans, followers, and even skeptics to take note of.