Cops Look Into a Car Window and Decide to Break It Immediately
Phoenix police officers came to the rescue of a two-year-old that was trapped in a hot car after his mother accidentally locked the keys in the vehicle and couldn't get to him. 
Law enforcement officers from Phoenix, Arizona, responded to a 911 call made by a distraught mother who had accidentally locked herself out of her car whilst her toddler was stuck inside. 
The mother had come home from the grocery store and was just about to carry in the bags and her son when the car locked with the keys inside and no way to get the little boy out.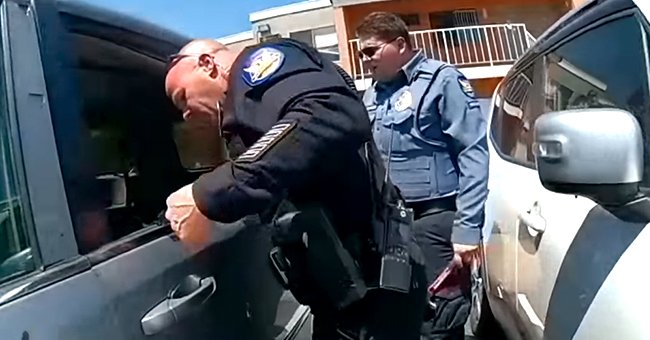 RESCUING THE BOY
Footage captured on Officers Michael Coddington and Mike Mehlhouse's bodycams show how they break one of the vehicle's large windows and reach in to try and open the lock, but the door won't budge. 
In 2021, seven children have died as a result of being left in a hot car, and last year the total number of deaths was 25. 
The officers reacted immediately, and Officer Coddington gave his partner a leg up into the car through the smashed window. Once inside, Officer Melhouse was able to reach the boy and unbuckle him from his car seat.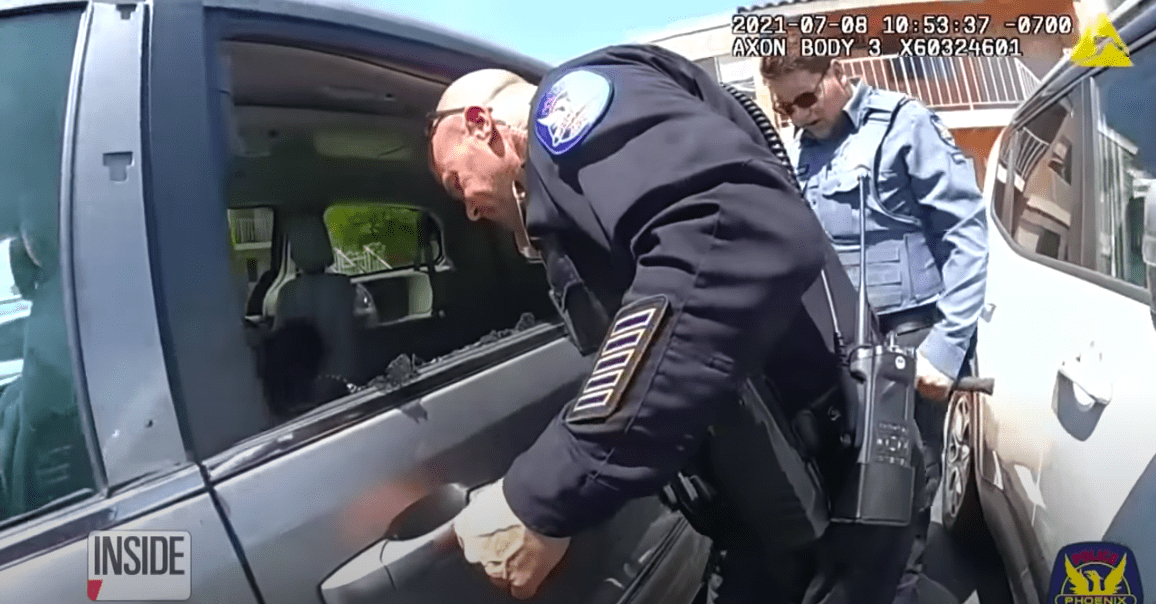 THROUGH THE WINDOW
The video showed how the police officer passed the two-year-old out of the window into the arms of his distraught mother, who was overwhelmed by relief to have her son safely in her arms. 
The mother wasn't the only one who was relieved that they had reached the little boy in time. In an interview after the ordeal, the officers shared that they were also happy that it all turned out okay. Officer Coddington said: 
"After he was checked out, it was great to see he was playing with his Legos and having a good time. It was great to see that resolution."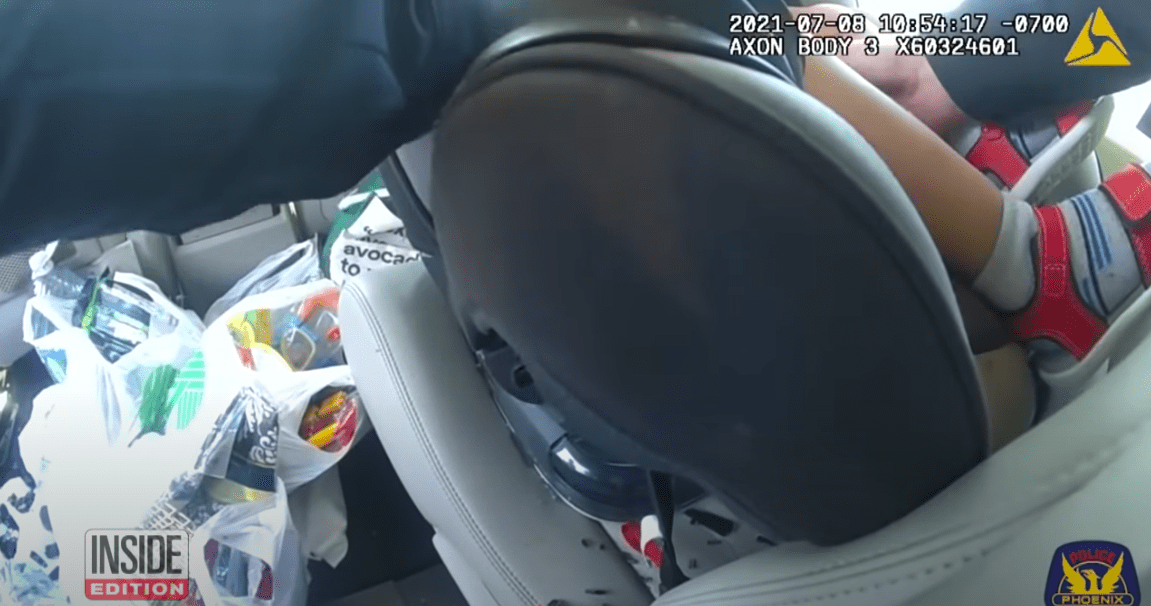 NOT THE ONLY INCIDENT
Unfortunately, this isn't a rare occasion, as earlier in the week, Phoenix officers also responded to a similar call. The mother had also locked her keys in her car with two of her children stranded inside, and officers were called to help them. 
Both of the incidents took place at a dangerous time as Maricopa County was experiencing a heatwave with temperatures rising dangerously high. 
SCARY NUMBERS
Law enforcement and first responders are working hard to keep vehicular child heat deaths low. While they have sympathy with parents who do this by accident, they also caution them against being negligent, as Officer Mehlhouse said: 
"There's never a quick enough moment to leave your child in the car. In this heat, even a couple minutes is not ok."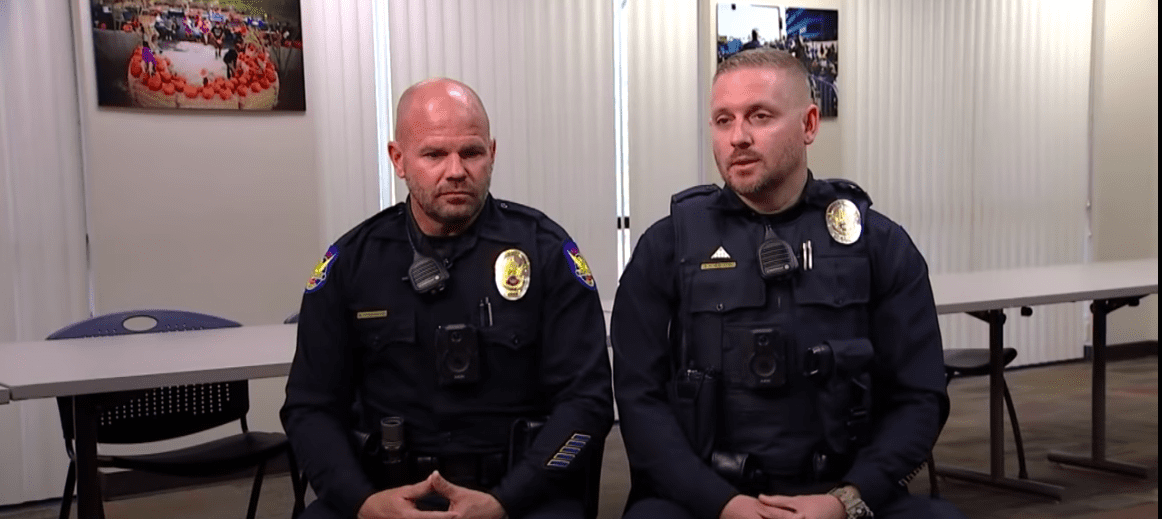 Incidents like these can have fatal outcomes for the infants left in the sweltering vehicles. In 2021, seven children have died as a result of being left in a hot car, and last year, the total number of deaths was 25.