Kelly Clarkson Is All Smiles Cuddling with Daughter River, 7, & Son Remington, 5, in Rare Photo amid Divorce Drama
Music star Kelly Clarkson and her adorable kids were a radiant bunch at their recent family hangout. The rare photo showed her indulging in quality time with her children amid her divorce drama.
Family time is the most cherished time, as music icon Kelly Clarkson is not allowing the drama of her divorce from Brandon Blackstock to stop her from enjoying moments with her children.
The star mom and her kids, Remington and River, had their fill of the wide range of fun activities at Disney World. Their excitement was evident in the amazing smiles they flashed for the camera.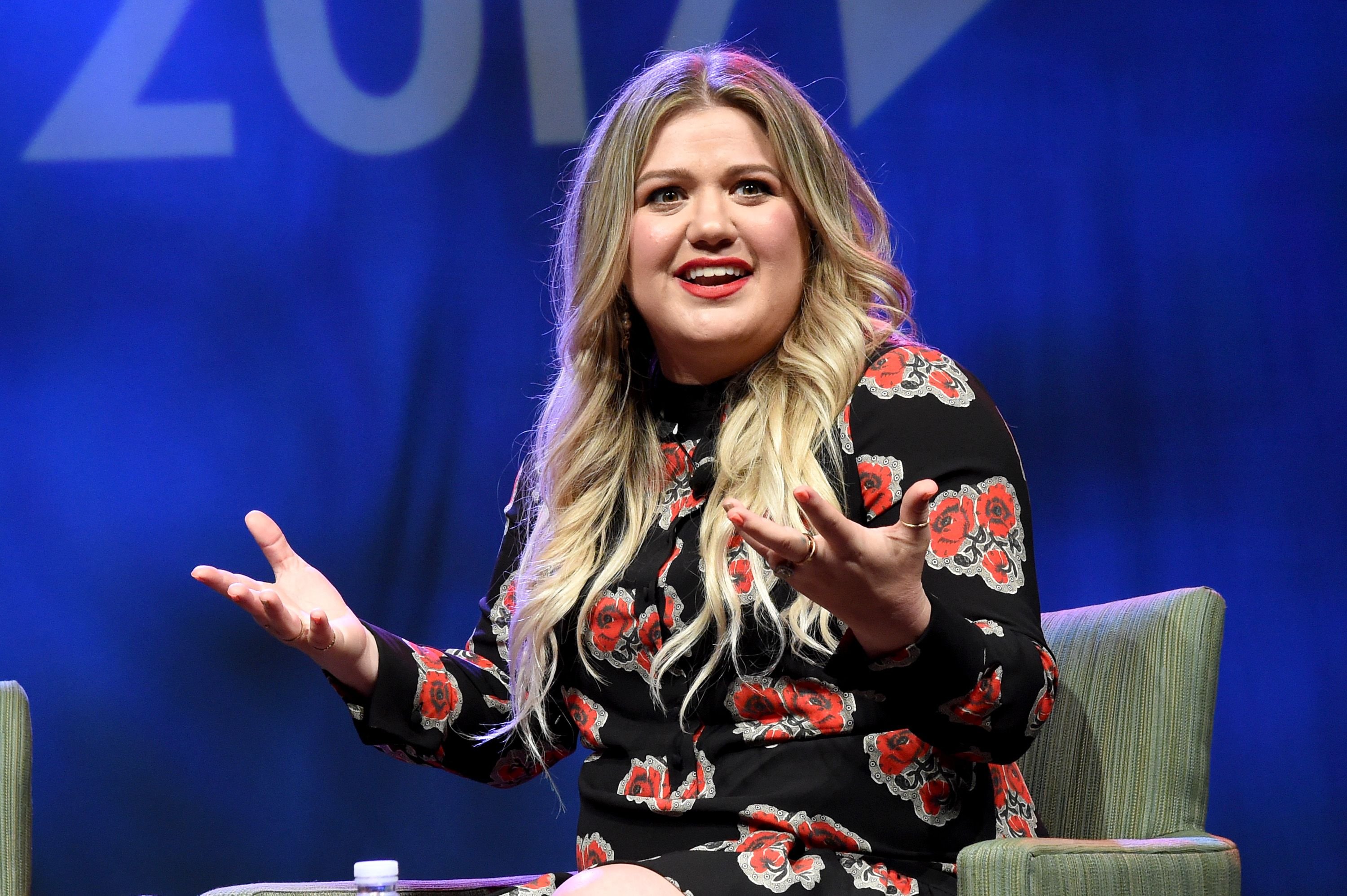 THE MOTHER-KIDS MOMENT
"The Voice" coach huddled close with her children as they posed in a blue-hued location with robot props decked out behind them. Clarkson left her face makeup-free with her blonde tresses slicked to the back.
Clarkson once shared that she and Brandon were not each other's other halves.
Clarkson crouched low to level with her little ones. The singer propped her dark shades on her head as she held both of them in each of her arms. The post's caption partly read:
"We had so much fun at Disney World! All the rides were amazing but oh my gosh, y'all, Pandora and the Star Wars rides are where it's at!"
MEET CLARKSON'S KIDS
The award-winning musician welcomed two children with Brandon within their seven-year marriage. She is also a stepmom to Brandon's kids, Seth and Savannah, from a previous relationship. 
The 39-year-old singer filed for divorce in June 2020, and since then, she has been spending more time with her children. While she filmed her NBC show from home, Remington "Remy" and River were the perfect companies.
River is Clarkson's oldest child; she was born in June 2014. While she is still a little child, River has shown her interest in showbiz. Clarkson once described her as "bold and progressive."
Clarkson noted that her daughter was headstrong and might have to run her own establishment as an adult because she did not enjoy being bossed around, describing her as being "ballsy."
The "Meaning of Life" crooner welcomed their second child, Remy, in April 2016, and she has described the toddler as a "sensitive soul" who also has an adventurous side. She noted that her son was more of an athlete. 
MOTHERHOOD FOR CLARKSON
Clarkson wears many hats in the entertainment industry, but her most cherished achievement is motherhood, and she has shown more times than not that her kids are her utmost priority. 
Clarkson also includes her husband's other kids in her parenting ideals. She once shared that motherhood would always be a topper in her list of plans. Kelly noted that as a mother, one is involved with molding lives. 
Amid the quarantine, there was a disparity between her relationship with her kids and her now-estranged husband. While the star made most of the lockdown bonding with her kids, the period stood as the last test in her marriage.
THE COUPLE'S DIVORCE 
When the mother-of-two filed for divorce last year, she cited irreconcilable differences. This was after she and her family spent four months together in Montana amid the novel coronavirus pandemic. 
Speaking of the divorce, Clarkson described her life as "a little bit of a dumpster." She expressed that one would see themselves growing with an individual, but the path could change. 
[We] both deserve the opportunity to build a new life," the singer and talk show host said. https://t.co/IdGuuEKr6D

— Entertainment Weekly (@EW) July 7, 2021
The "Stronger" singer added that everyone was going through things with the divorce, as many hearts were involved. To his effect, Clarkson relayed that there is a need to take proper care and caution.
Clarkson and Brandon clashed on many levels, and this was coupled with the issues concerning her father-in-law, Narvel Blackstock's company, Starstruck Management.
There are MILLIONS on the line. https://t.co/R6KlBT73XK

— Radar Online (@radar_online) July 10, 2021
The management, which Clarkson worked with since 2007, sued her, claiming that she owed $1.4 million to the company. She countersued and accused the company of going against the California Labor Code. 
BEFORE THEIR DIVORCE
The "Piece by Piece" singer and Brandon became an item in 2011, and by the following year, they were engaged. Clarkson has always been open about her relationship with the talent manager.
Kelly Clarkson is taking the next step towards finalizing her divorce—with or without her estranged husband Brandon Blackstock's cooperation. https://t.co/RVSaxszipr

— VANITY FAIR (@VanityFair) July 8, 2021
Clarkson once shared that she and Brandon were not each other's other halves, noting that they both were whole on their own. The TV star has added that she has never believed in someone taking care of her. 
She heartily talked about how she and Brandon had a lot in common, including their love for nature and being outdoors. Clarkson added that she and her husband loved spontaneity and often applied it in their marriage.