Loretta Devine AKA Gloria in 'Waiting to Exhale' Has Been with Her Husband for 20 Years – Meet Glenn Marshall
Loretta Devine from "Waiting To Exhale" has been in a loving relationship with her husband for 20 years. The actress is married to an accountant, Glenn Marshall, who has been by her side for most of her career. 
Loretta Devine first gained national fame when she played the role of Lorell on the original Broadway production of "Dreamgirls." Since then, the talented actress has appeared in several film, TV, and theatre roles. 
Her performance in "Waiting To Exhale" earned Devine her first NAACP Image Award for 'Best Supporting Actress.' Since then, she's been in numerous critically acclaimed productions and has accumulated enough awards to show for it.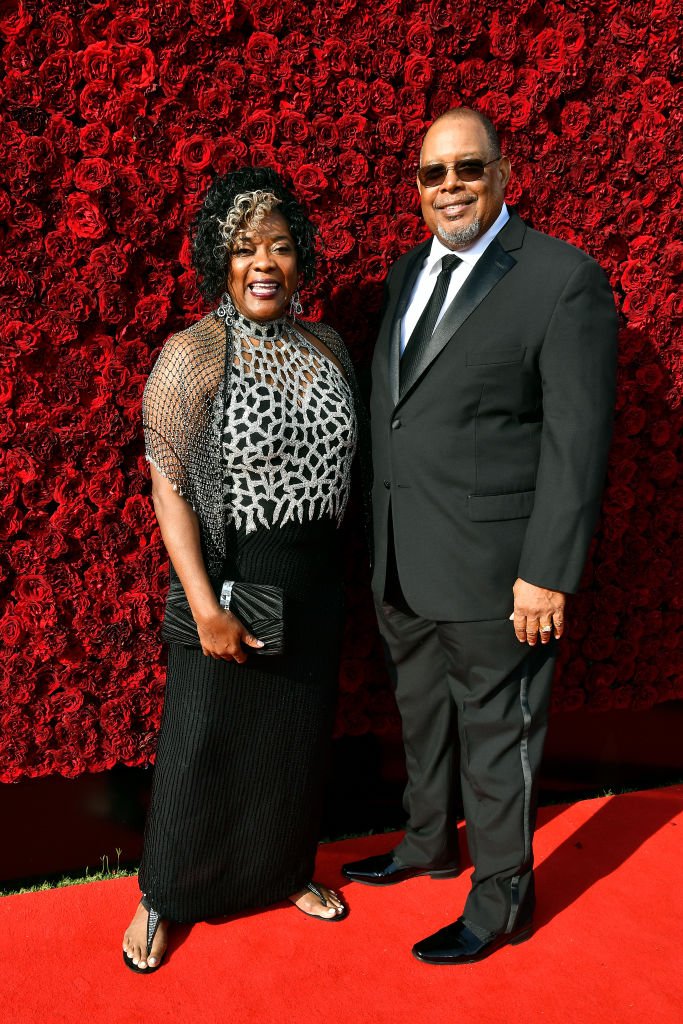 Devine has spent more than twenty years being an asset in the entertainment industry, which can be a lonely feat. However, Devine does not need to worry about getting home to an empty house because she has her husband. 
Devine and her husband, Glenn Marshall, have been inseparable for about twenty years now. The actress once revealed that they had been together for about six years before being engaged for as long as eight years. 
Devine previously joked that everyone who had dated and married during the time they were still engaged had broken up. This excuse was her reasoning for taking as much time as possible to get married to her man. 
Although Devine and Marshall have been together for many years, the couple's relationship is still very sweet. The actress even revealed that compliments from her husband make her feel her sexiest, despite being together for decades. 
Most people who work outside of the entertainment industry may shy away from it, even when involved with someone in it. Thankfully, Devine does not have to worry about that when it comes to her husband. 
Marshall supports his wife's career with pride and even attends red carpet appearances with her at times. Fans can even spot Devine's spouse and his doting wife being 'couple goals' in pictures on her Instagram page. 
Although Devine claims she has been with her current husband for about twenty years, some reports state otherwise. Several publications have spread that Devine was previously married to a man named Lamar Tyler.
Numerous reports also claim that the actress had a son named James with the alleged ex-husband. However, Devine has debunked every single one of those claims to a TMZ reporter back in 2018. 
Although Devine admitted that her alleged ex-husband was an attractive man, she confirmed they were never married. She also stated that she did not recall birthing a child in her life, making all the reports a case of fake news. 
Fake news mostly affects some of the world's most famous people, a group that Devine forms part of easily. The actress attributes her role in "Waiting To Exhale" to the fame she has today. 
Devine also names the cast of "Waiting To Exhale" as her favorite co-stars, despite working with numerous A-listers. She revealed that she is still close to all of the women who are featured in the film. 
Her revelation does not come as a surprise as Devine has been an outspoken supporter of other black women. In an interview, Devine opened up about seeing more black women in genres they previously weren't considered for. 
Devine praised the shift that is happening and credited the new wave of young creatives for the positive change. She also brought light to how the shift affects other talented black women by noting the following: 
"...once the world sees you, then they can see your beauty, and I think that's what's happening everywhere for all those black girls with their magic."
There's nothing better than the support from one's role models. Thankfully, Devine intends on being in the business long enough to keep the support going for many generations, and her husband will be there cheering her on.