Shaquille O'Neal's Ex-wife Shaunie Dances with New Boyfriend Pastor Keion Henderson at His 40th B-Day Party
Shaquille O'Neal's former wife Shaunie O'Neal has found love again and let everyone know she is experiencing a "forever mood" in a new post on her Instagram page. 
Shaquille O'Neal's former wife Shaunie O'Neal is having a great time in her life and is sharing her joy with her fans on social media. On Wednesday, the television personality shared a thrilling video on her Instagram page. 
The video showed Shaunie posing with her boyfriend Keion Henderson while the camera revolved around them. The couple looked all shades gorgeous in their impressive outfits as they posed.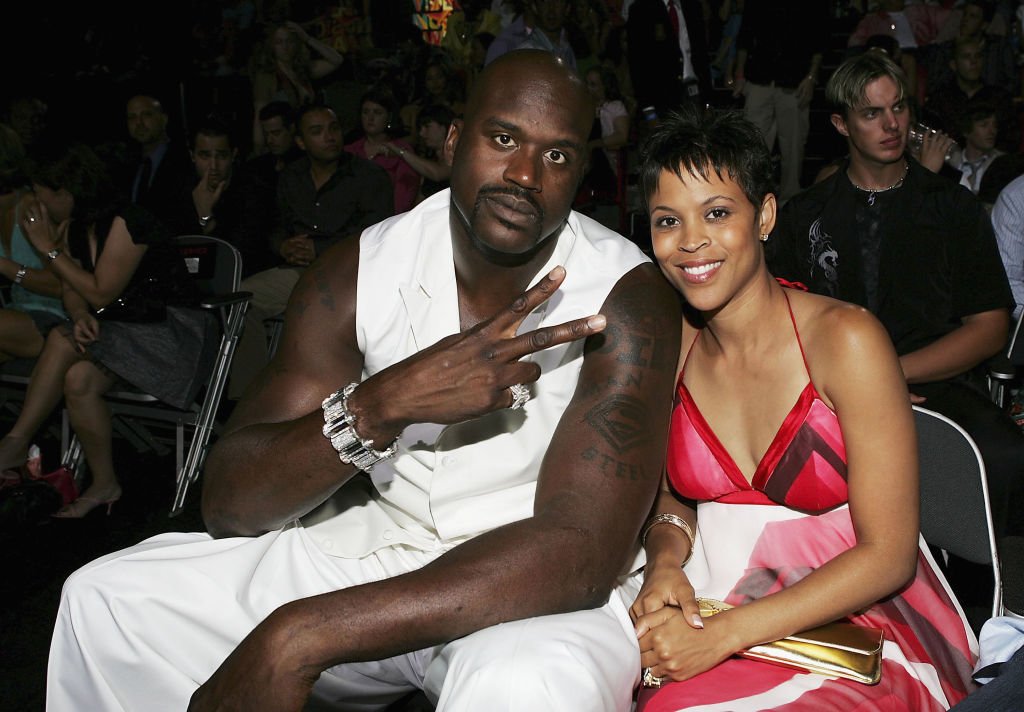 Shaunie wore a pink figure-hugging be-jeweled evening dress with a high neck and a slightly sheer neckline. The dress also featured a short train. 
Meanwhile, Henderson wore an orange suit jacket over a white shirt and black pants. He also wore a black bow tie and flaunted a clean-shaven haircut. 
Singer Beyoncé's hit song "Mood 4 Eva" played in the background of the video, which was shot during Henderson's 40th birthday bash that Shaunie hosted. 
9MagTV shared a video on YouTube showing a glimpse of the lavish birthday bash, which had many guests in attendance, including Pastor T.D. Jakes. 
The birthday party featured music performances from several artists. Shaunie and Henderson also thrilled their guests with a dance performance, where they displayed their impressive dance moves. 
She used to tease Shaquille to hurry up and get a girlfriend so he can stop randomly FaceTiming her.
Shaunie made her and Henderson's relationship public on July 6, when she posted a heartwarming birthday message to him. She captioned her post: 
"Happy Birthday to my best friend and partner in life, Keion. Today many will celebrate you for the impact that you have made in their lives…"
Shaunie also celebrated Henderson because their friendship had blossomed. She credited him with being her safe place where she can authentically grow without judgment. 
She also described him as her soundboard and noted that he had taught her thus far and loved her children unconditionally. Accompanying Shaunie's post were pictures of her and Henderson together and a video of them spending time with her kids. 
Although Shaunie did not state how long she has been dating her new love interest, her revelation and heartwarming post made many people want to know who Henderson was. 
Henderson is a pastor, author, and entrepreneur. He founded The Lighthouse Church & Ministries in 2009, a church based in Houston, Texas. 
Henderson studied theology at the Faith Evangelical College and Seminary in Tacoma, Washington. The 40-year-old who hails from Gary, Indiana, is notable for his annual relationship conferences and is a father of a beloved daughter. 
Shaunie was married to former NBA star Shaquille O'Neal from 2002 to 2011. The former couple shares five children, four of whom they welcomed together while Shaquille adopted Myles, Shaunie's son, from a previous relationship. 
Two of the former couple's kids, Amirah and Shareef, are already following in Shaquille's footsteps and playing basketball for his alma mater, Louisiana State University. 
Despite being divorced, the former couple remains good friends. During an appearance on "The Tamron Hall Show," Shaunie opened up about her relationship with her ex-husband, Shaquille. 
The TV personality said they support each other and revealed she used to tease Shaquille to hurry up and get a girlfriend so he can stop randomly FaceTiming her and talking about his day.
Shaunie also revealed that she and the basketball star support each other in their relationships and would always let each other know if they were in relationships that would go to the next level.