Shaq O'Neal Ex-wife Shaunie Slays in a Butterfly-Print Dress That Shows off Her Snatched Waist
Former NBA star Shaquille O'Neal's ex-wife, Shaunie O'Neal, dazzled in a recent snapshot she shared with fans that showed her posing in a butterfly-print dress. 
Shaquille O'Neal's former wife, Shaunie O'Neal, brought her A-game as she dazzled in a gorgeous outfit in a snapshot she recently shared with fans on her Instagram Story. 
In the picture, Shaunie was clad in a beautiful butterfly-print dress that featured a pink cinch at the waist. The gorgeous television beauty looked extraordinarily beautiful as she posed.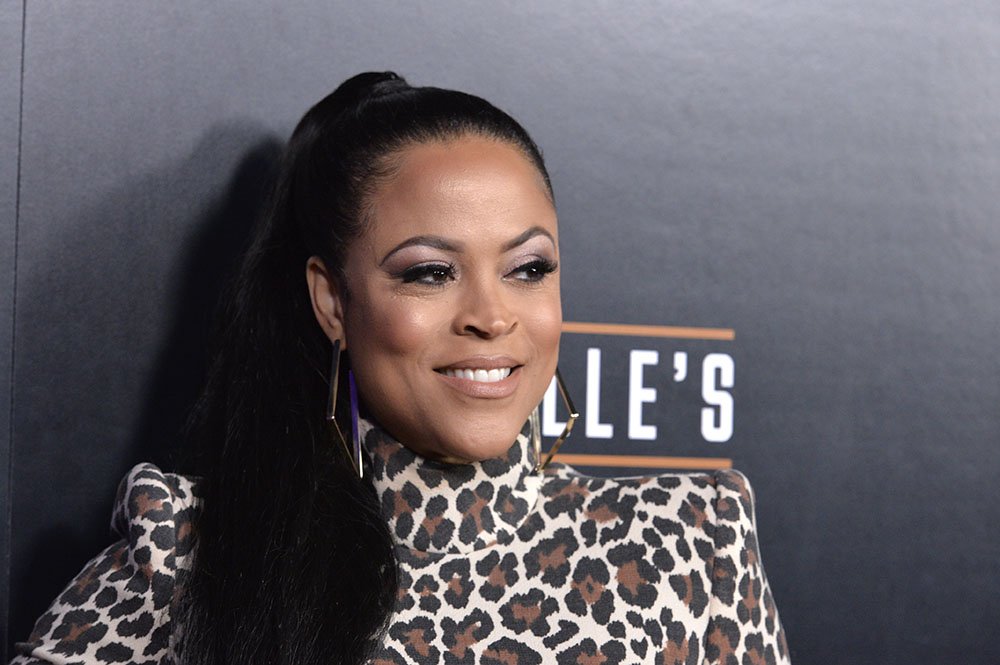 Shaunie rocked a long black wavy hairstyle and makeup that enhanced her beauty. She posed with her hands in the pockets of her stylish gown. 
She also folded the dress sleeves, making her look chic as she posed in a room with white walls and wooden flooring. The photo said it all, and Shaunie did not bother to add a caption. 
Shaunie was married to Shaquille in 2002 but filed for divorce from him in 2009, citing irreconcilable differences. Their divorce was finalized in 2011.
She would not ban her and Shaquille's daughters from dating NBA stars.
The former couple shares four children, sons Shareef and Shaqir, and daughters, Amirah and Me'arah. Shaunie also has a son, Miles, from a previous relationship, while Shaquille has a daughter, Taahirah, from an earlier relationship.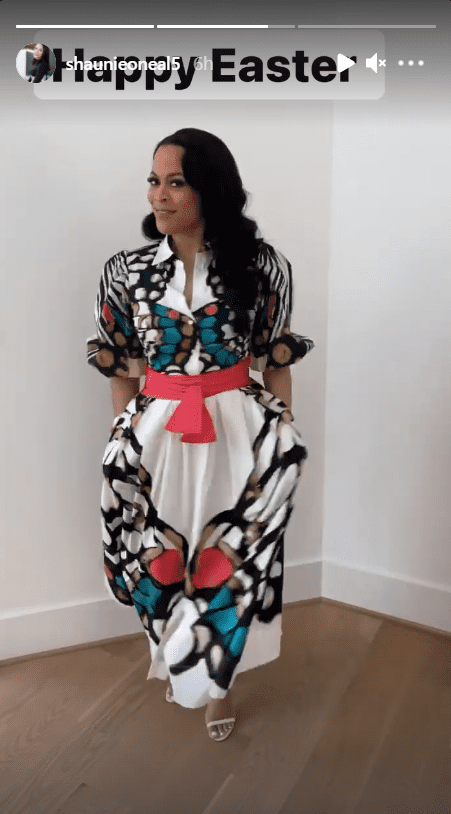 Despite being divorced, Shaquille and Shaunie have maintained a close relationship and still keep in touch. During a recent appearance on the show "Tamron Hall,"  Shaunie joked that she pushes her ex-husband to get a girlfriend, so he stops FaceTiming her. 
She further revealed that while she and Shaquille tease each other, he has also told her about his desire to have more kids. She added that they support each other. 
During the chat with Tamron Hall, Shaunie also opened up on her great co-parenting relationship with Shaquille and noted that it took a long time for them to get there. 
According to her, it was not an easy journey for them to reach that point. However, once they got there, they felt comfortable being honest with each other and sharing details of their personal lives to a certain extent. 
Shaquille admitted to cheating on Shaunie in his 2011 memoir, "Shaq Uncut: My Story." Besides the former NBA star, some NBA players have also been known to cheat on their spouses.
However, despite these, Shaunie told HollywoodLife ahead of the ninth season premiere of VH1's "The Basketball Wives" that she would not ban her and Shaquille's daughters from dating NBA stars. 
She also maintained that if her daughters end up dating pro athletes, the guys they bring home have to be held to very high standards.