Tom Selleck's Daughter Hannah Selleck Displays Killer Curves in Leopard Print Skintight Cut-Out Romper
Hannah Selleck is not your ordinary celebrity child. Despite being born to Hollywood royalty, she chose to go against the grain and choose a career dramatically different from her parents.
Hannah Margaret Sellek is the daughter of film producer and legendary actor Tom Selleck and  Jillie Mack, a former dancer, and actress. Apart from her career as an equestrian, Selleck is also a model.
In a recent Instagram post, the 32-year-old showcased her gorgeous curves in a beautiful leopard print skintight cut-out Romper. She was in white sport's shoes with her hair set free.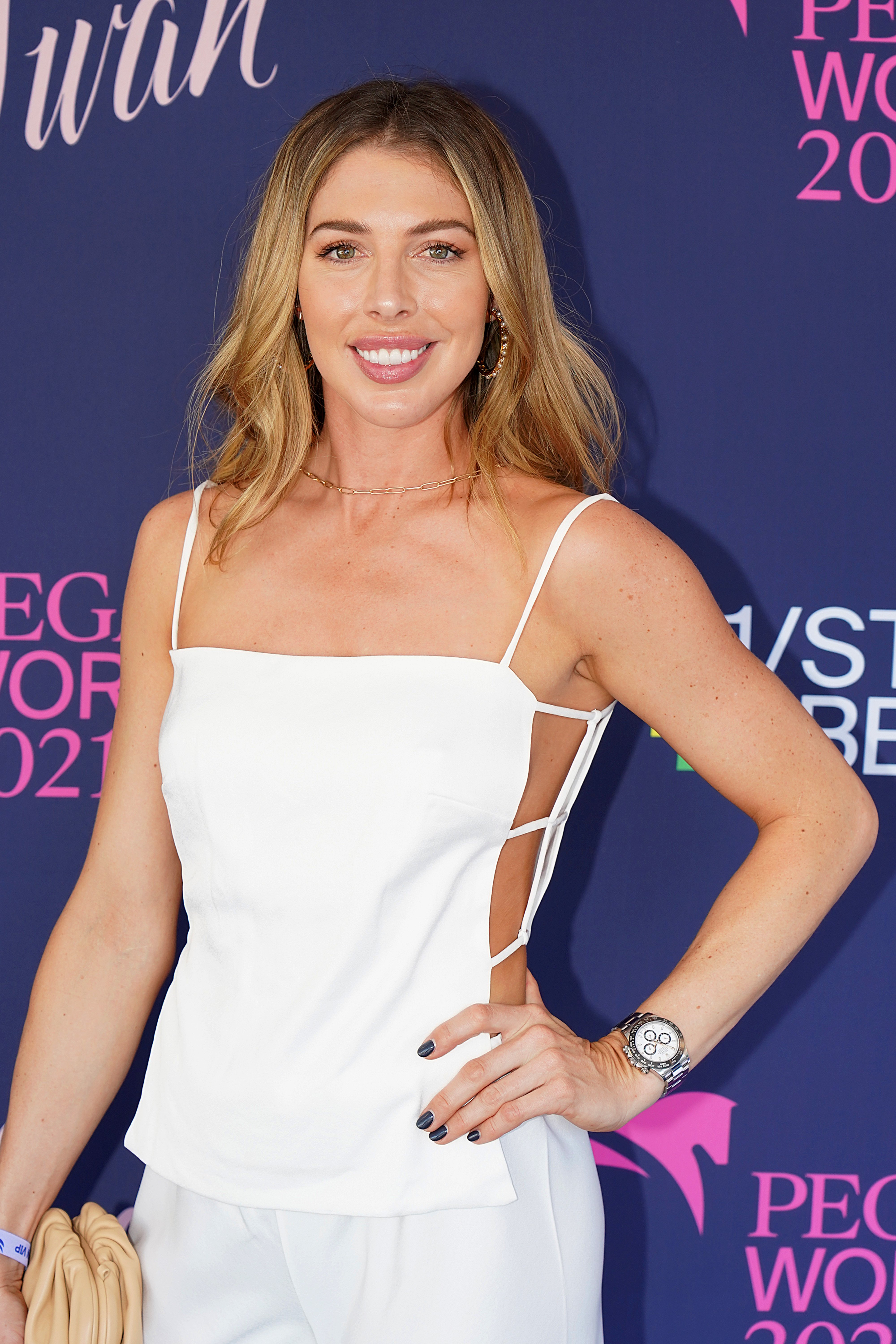 The photo showed the model's beautiful toned body, and fans were beyond themselves, commending her on how beautiful she looked. Another credited her good looks to her superb genetics.
Other Instagram users could not use words to describe how perfect she looked and resorted to filling her comment section with fire emojis and love hearts. One fan commented: 
"Also, perfect rollerblading attire! "
While many celebrity children often follow in their parent's footsteps when it comes to their careers, Selleck chose a different path. Selleck is an equestrian - a passion that she has grown since she was 4 years old.
She, however, began participating in equestrian competitions at 14 years and has been getting better at it over the years. The competition schedule has seen her qualify for grand competitions and international medals.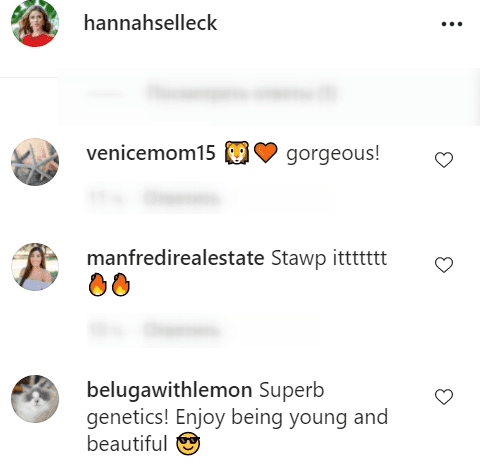 Her passion for horses and her dedication to her professional career as a show jumping athlete has seen her achieve some of the most envied finishes in the Netherlands, Belgium, the Canadian Grand Prix in Los Angeles, Switzerland, and St.Moritz.
[Selleck] shattered her fibula and tibia and had to endure a six-hour long surgery.
She says it takes years of dedication and hard work to qualify for these competitions, adding that even when she seems to ride idly, she is usually working and thinking of new ways to improve and perfect her art.
Selleck works with a head groom who helps exercise the horses and manage the competition logistics. She says that it takes weeks of practice to compete in the one or two-minute competitions in the arenas.
The profession is, however, not without its drawbacks, and in 2018, when competing in Calgary, Selleck got her foot stuck in the magnetic stirrup when her horse refused to jump and shattered her fibula and tibia and had to endure a six-hour long surgery.
She points out that she has sustained many broken bones over her 25 years of training, but none of the previous ones ever required surgery. She has since healed and is positive that the break was an opportunity for her to focus on herself. She says:
"For the first time, I feel like it's given me more balance in life. I've tried to take away that feeling. As athletes, we always have goals and sometimes we forget to enjoy life."
Her dad Tom, sometimes rides with her, if only to spend a little quality time with his daughter. He's known to be a doting father to Hannah and his son Kevin, who his first wife Jacqueline had from a previous marriage.
It's never been clear who Kevin's biological father is, but since Tom adopted him in 1987, he's been nothing but a loving father to him. And Kevin has since followed in Tom's footsteps and become an actor. 
Tom is proud of his children's achievements in their respective careers and says that he's always there for them because, despite one's kids being all grown, one doesn't really stop being a dad.
Selleck and Kevin are only some of the many celebrity kids that are all grown. Ava Phillipe, 22, and Deacon Phillipe, 17 who Reese Witherspoon shares with ex-husband Ryan Phillipe are all grown. 
Mark Consuelos and Kelly Ripa's son, Mark, who they welcomed to the world in 1997, recently celebrated his 24th birthday, while his sister Lola turned 20 just last month.