Eddie Murphy's Granddaughter Evie Steals Hearts While Smiling in Green Tutu Dress in Photos
Evie Isla Murphy charmed social media users as she smiled while rocking a green dress. She is Eddie Murphy's only granddaughter and the only child of his lookalike son, Miles Murphy. See her heart-melting photos. 
Eddie Murphy's only grandchild, Evie Isla Murphy, caught fans' attention with her adorable photos on Instagram. She is the daughter of Miles Murphy, the veteran comedian's son with his ex-wife, Nicole Murphy. 
Five photos Evie's mother Carly Fink posted on the online platform showed the girl wearing a green tutu dress with hints of purple hues. Her hair was perfectly tied up, revealing tiny curls on top.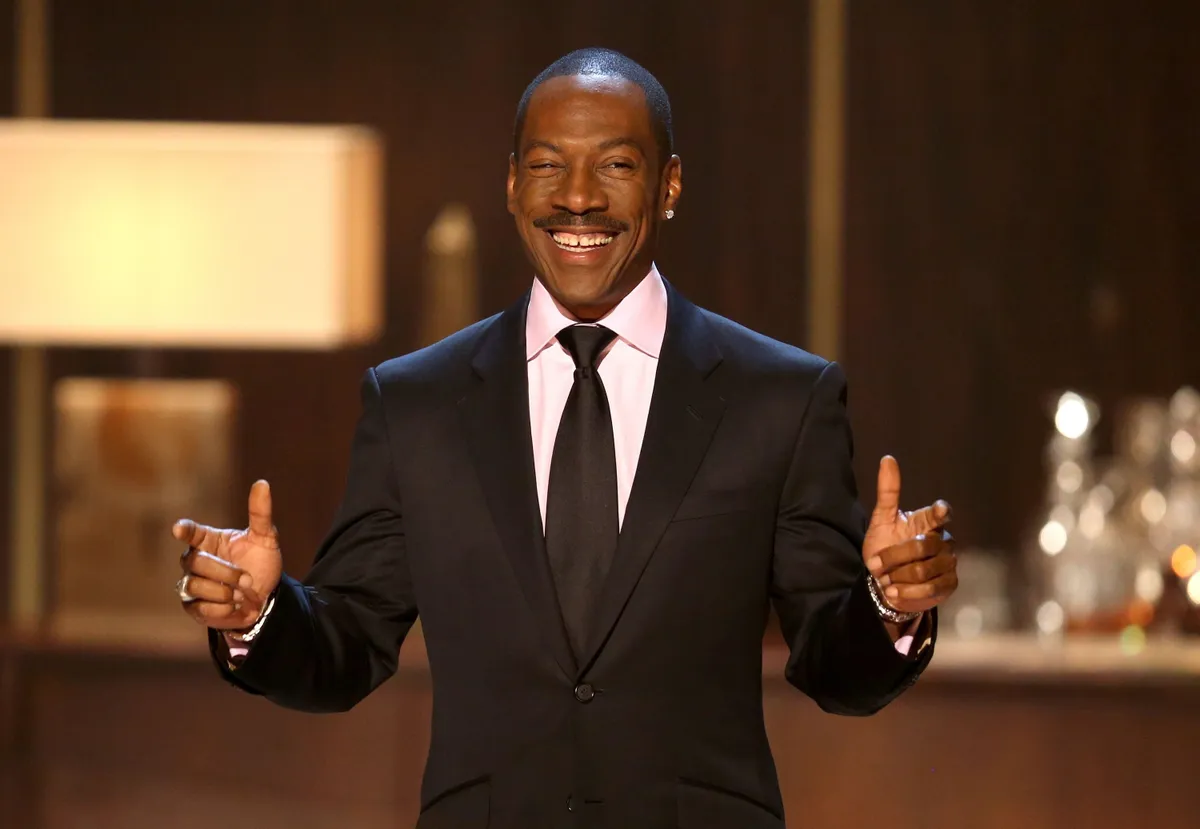 The little girl's tutu dress showed a sheer texture with stylish cuts similar to a fairy dress. It also featured purple lace details around her tiny waist. Carly, Miles' girlfriend, proudly wrote in the caption:
"My little Tink.💚"
While posing at different angles, Evie held a tiny Olaf stuffed toy. Olaf is a famous character in the Disney film "Frozen." Evie showed other toys - a kettle and a candle holder - from the "Beauty and the Beast" movie. 
A natural model, Evie displayed a beautiful smiled while inside a bedroom. The little social media star's captivating green eyes sent hundreds of fans into a frenzy.
Several followers were completely blown away by Evie's otherworldly charm in her doting mom's breathtaking photos. "Those eyes," a fan swooned, while another reacted with awe, "Those smiles."
Besides fans, Evie's grandmother Nicole also jumped onto the comment section. The 53-year-old former fitness model expressed her love to her only granddaughter through six heart-eyed emojis. 
In the same way as her son and ex-husband dote on Evie, Nicole adores her granddaughter so much. The Nicole Murphy Fitness founder would share several pictures of adorable Evie on her Instagram feed.
The comedy legend has ten children.
Countless fans have adored Evie's striking eyes, and her ever-youthful grandma was equally smitten with them. The "Hollywood Exes" star called Evie her baby girl and described her as a "beautiful blessing."
Besides having an extensive career in Hollywood, Eddie is blessed to have a large family. In January 2020, the stand-up comedian opened up about his thoughts on being a father and a grandfather to Evie.
"There's no sweeter blessing than seeing your grandchild," he said about his granddaughter, who was born in 2019. The 58-year-old Emmy Award-winning entertainer expressed gratitude for all the blessings poured onto him like rain. 
The multi-hyphenated star said his family and children are his blessings and greatest accomplishments. Although Eddie thrives in the limelight, the "Norbit" actor explained that his large family, not his career, is his life.
The comedy legend has ten children. Besides Miles, Eddie shares with Nicole four stunning daughters - Zola Ivy, Shayne Audra, Bria, and young actress Bella Zahra.
Like Eddie, Bella has started following in her father's footsteps. The 19-year-old actress previously debuted her acting alongside her dad in the film "Coming 2 America," a second sequel to its 1988 movie "Coming To America."
The "Dolomite Is My Name" actor also shares another son named Eric with his ex-girlfriend Paulette McNeely. The former pair's son is reportedly dating actress Jasmin Lawrence, the eldest daughter of another famous comedian Martin Lawrence.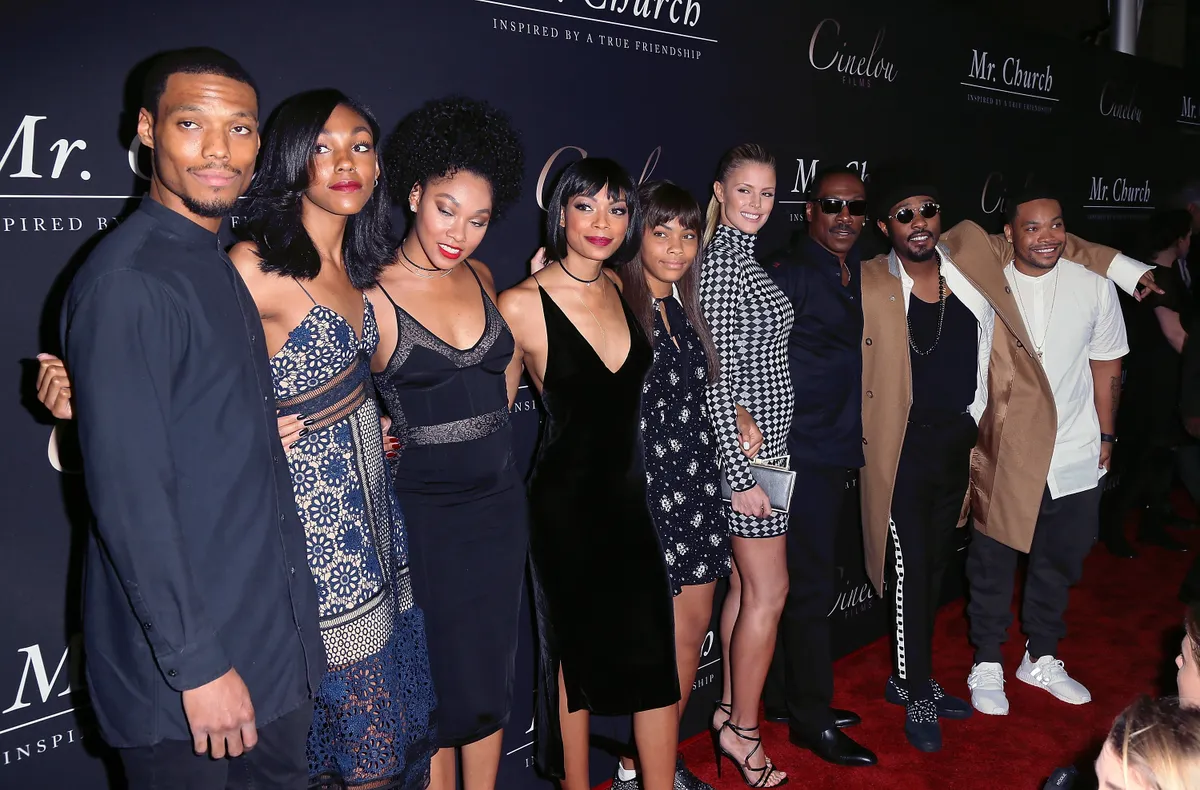 Eddie has a son named Christian with his ex-partner Tamara Hood. He also has a daughter named Angel Iris, whom she shares with his ex-girlfriend, former Spice Girls band member Melanie Janine "Mel B" Brown.
Adding up to the celebrity dad's extensive family tree is his son Max Charles and daughter Izzy Oona. Eddie shares them with his fiancée, Paige Butcher, an Australian actress, and model.