Closer Weekly: Royal Insider Reveals Prince George's Character Traits & Broad Spectrum of Interests
Prince George will one day become the king of England after his father, Prince William. In the following article, we look into the personality traits that will lead him to become a good king.
Prince George, 7, is the son of Prince William and Duchess Kate, both 39. As someone who will one day lead England, a royal insider informed "Closer Weekly" that he had some of the right qualities for the job.
The source revealed that George was "outgoing" and quite "confident." The person shared more about the boy's growth, saying:
"It's amazing how George has blossomed over the last year."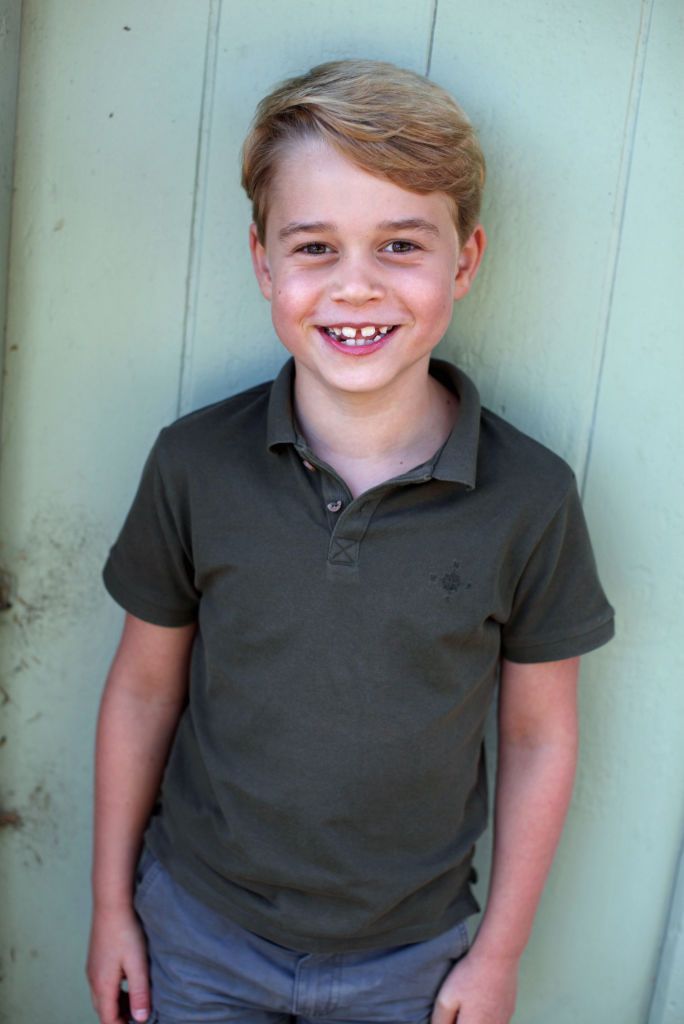 George is heading towards his 8th birthday on July 22, 2021. The source also revealed that the little royal had hobbies that included gardening, nature, science, cooking, photography, cars, learning languages, and planes.
The little boy is also into anything that is sports-related but still took his education quite seriously. The insider shared how the boy loves school and did very well as a straight-A student in the class.
Besides his hobbies, little George and his younger sister, Princess Charlotte, 6, have followed in their great-grandmother, the Queen's favorite pastime of horseback riding.
During the past year, the siblings and their younger brother, Prince Louis, 3, spent most of their time at the Cambridges' Norfolk country home. There they had time to work on their riding skills.
"The Sunday Times" shared that the two eldest Cambridge children had become "avid riders." During the pandemic's lockdown, the children got to have a lot of practice while living at Anmer Hall.
The two children showed an interest in horses from an early age. Prince George reportedly rode his first horse at the age of two when he was taken around a paddock on a Shetland pony.
By the age of four, the boy was already receiving riding lessons on his godmother Zara Tindall's Shetland pony. His sister also started showing interest in horse riding when she was just one and a half.
"Closer Weekly's" source also touched on George's similarities to his parents. The royal insider shared how the little boy was actually "sensitive" like his mother; and a confident decision-maker and protective like his father.
However, the source noted that the little royal was more cheeky and outgoing than his parents when they were his age. George is also quite playful and likes teasing and making funny faces.
However, his playful side hasn't stopped the Duke and Duchess of Cambridge from feeling super proud of him. The insider felt the royal parents were lucky to have a son that was so loving and cute.
William and Kate allegedly tried their best not to overwhelm their son with too many details about his future as king. They felt super confident that George would make a great leader one day.
The Duke and Duchess of Cambridge aren't too worried about the little boy becoming king because they are focused on him enjoying his childhood while he still can. Another "Closer Weekly" source explained the values being taught to the children.
The trio was being taught to remain grounded in everyday life. In February 2020, the second insider told the publication that the children were just regular and funny, loving, and kind without any entitlement.
[Prince] George has clearly grown up and even his look has changed a bit.
At the St. Thomas school, George was learning history and studying about his ancestors. However, his teachers make sure that they don't focus on the fact that George will be the king of England one day.
His teachers treat him like other children. And according to royal biographer Robert Lacey, William and Kate told George a little more about his future royal role last summer when he turned seven.
Along with his sister, George, who is more of a young man than a little boy, has also shown an interest in the natural world, and they both seemed overwhelmed when Sir David Attenborough met them late last year.
Prince George was all of us when Luke Shaw's goal went in 🙌 #Euro2020Final pic.twitter.com/5vvGzMrzWy

— Metro (@MetroUK) July 11, 2021
The eldest Cambridge child was gifted fossilized tooth from an extinct type of shark, a Carcharocles megalodon, by Attenborough during the visit. George has clearly grown up, and even his look has changed a bit.
During Sunday's UEFA Euro 2020 Championship, the little boy got to debut his new look. A designer dressed him in a new jacket, tie, and long pants, leaving behind the standard shorts look we've become accustomed to.