Julianna Margulies Is a Happy and 'Good Wife' in Real Life — Inside Her Marriage
American actress Julianna Margulies is famous for her starring roles in many hit television drama series and movies. Away from the screen, she is a mother of one and happily married to her charming husband, Keith Lieberthal. 
Julianna Margulies is widely recognized in Hollywood. She became popular after portraying Carol Hathaway in the medical drama series "ER," which ran from 1994 to 2009. 
Margulies also shone in the legal drama series "The Good Wife," from 2009 to 2016. Her starring performance on "The Good Wife" earned her two Emmy Awards and a Golden Globe Award.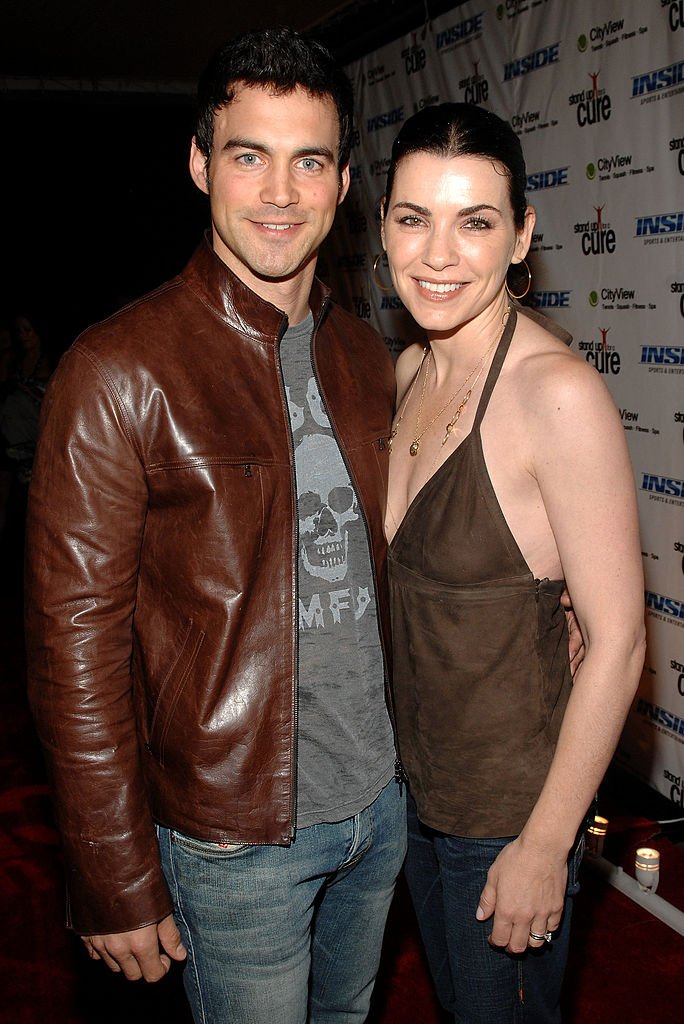 Ironically, the actress is a good wife in real life. Julianna Margulies' husband is Keith Lieberthal, with whom she shares a son. Get the details of the couple's marriage. 
THE MARGULIES-LIEBERTHAL LOVE STORY
Margulies has granted several interviews where she shared the story of how she met her husband. In an interview with GH, she said she initially was not convinced about getting married. 
However, she changed her mind at 39 when she met Lieberthal. She met him in 2006 after spending Valentine's Day alone and perfectly happy. She had been in relationships that did not work out and decided to be on her own. 
On the day she met Lieberthal, she was at a friend's birthday dinner and did not plan to stay long. However, when the dark-haired and blue-eyed Lieberthal walked in, she thought he was good-looking. 
She told him she would be leaving the party in ten minutes. Margulies further told him she was sure he was an actor and added that she had sworn off his type. However, he told her he was a lawyer before pouring her a big glass of red wine.
Margulies ended up staying the entire dinner. She and Lieberthal went on dinner dates for six months, and she realized she was in love with him. Six months into their relationship, she invited him to the premiere of the 2006 film "Snakes on a Plane," which she starred in. 
The result of her deep reflection is her memoir "Sunshine Girl: An Unexpected Life," which was released earlier in the year.
In a chat with People, Margulies narrated their experience at the movie. She said it was the weekend of their six-month anniversary, so they went out to a restaurant in Los Angeles to celebrate. 
She recalled looking at him across the restaurant's table after watching the movie and noted that he had so much fun and laughed hard at the premiere. Margulies also added: 
"At dinner, I was like, 'Wow, if he could sit through that and still see me for who I am, I would marry this guy if he asked me tomorrow.'"
It did not take long after that for Lieberthal to pop the question. He proposed to her in Paris, after which she discovered she was pregnant with their child. 
In November 2007, the couple made things official by walking down the aisle in a quiet traditional ceremony in Massachusetts. Margulies' rep told People that her wedding ceremony was traditional and touching and that she looked radiant and beautiful. 
In January 2008, the couple welcomed their son, Kieran. Lieberthal's father, Kenneth, confirmed his grandson's birth to People, revealing his delight at welcoming him and adding that the baby was cuter than any other he had seen.
Margulies and Lieberthal continue to wax strong in their relationship, much to the admiration of others. In a chat with Oprah Winfrey, Margulies let the lid out on the secret behind their marriage. 
She said they have much respect for each other and that not being in the same field has made them learn so much from each other. The actress said she had not learned more from another human being than she has from Keith Lieberthal, the attorney. 
The actress also said she was ready to have an adult relationship with her husband when she met him. Hence, she could see him for who he was. Also, she never pretended to be anything she was not, and that made the relationship work. 
MARGULIES' SON AND RAISING HIM
Margulies was raised more of a Christian than Jewish. However, Lieberthal, who is six years younger than his wife, is Jewish. Margulies loves the Jewish tradition and is raising their son in the Jewish faith. 
The actress is also teaching Kieran that chivalry is still alive. Margulies is known for always saying "Please" and "Thank You," and her son follows her in that regard. 
In a chat with Today Parents, she said parents have to teach their kids what is right and wrong and added that she and her husband are on the same page in how they are raising their son. She also said: 
"When I met my husband, he'd open the car door for me and I'd get out the other side. He was raised correctly[...]I realized that it's time to raise conscious boys." 
Margulies, Lieberthal, and Kieran live in a family-friendly Manhattan apartment designed by Vicente Wolf. The beautiful home is an architectural delight and has been featured in Architectural Digest. 
SUNSHINE GIRL
Since "The Good Wife" ended its run in 2016, Margulies has been thinking about telling her story. Amid the quarantine, she thought deeply and felt the time was right for it. 
The result of her deep reflection is her memoir "Sunshine Girl: An Unexpected Life," which was released earlier in the year. In a chat with Bustle, Margulies opened up on why she decided to write a memoir. 
She said she had spent most of her life working and felt it was finally time to tell her story. The 55-year-old also said she felt her childhood was extraordinary in many ways and different from what a conventional childhood would look like. She added: 
"But I wanted to share my story with people to show them we don't need to cling on to that which cripples us [to move] forward."
When asked the one piece of advice she would give her younger self, Margulies said she would tell herself to relax because she was so wound up trying to control herself, parent herself, and be the best at everything. She said she would say to herself to take a breath and enjoy life.