Dog the Bounty Hunter's Daughter Bonnie Chapman Showcases Killer Curves in Chocolate Brown Low-Cut Tank Top
TV icon Dog the Bounty Hunter's daughter, Bonnie Chapman, showed off her beauty hour in a recent snap as she posted eye-catching pieces for her selfie. 
"Dog the Bounty Hunter" star Bonnie Chapman had a new look on her Instagram story as she gave fans a glimpse of her stunning features and chic style choice. 
Bonnie's look was nothing short of captivating as she brought on her selfie A-game and gave a piercing gaze at the camera. She showed a full makeup glam. 
BONNIE'S CHIC LOOK
In the selfie, the young adult seemed to be posing in the backseat of a car. She rocked a brown ribbed knit tank top that clung to her ample curve. The tank top has a low-cut bodice.
It gave fans a glimpse of her cleavage while the spaghetti straps left her smooth-looking skin on display. Bonnie styled her honey brown locks in a side part.
She let the tresses fall around her shoulder. Just on the corner of the photo, Bonnie's arm tattoo peeped. She completed her look with a gold necklace. 
A GLAM LOVER
It is safe to say Bonnie is a beauty influencer as she has been living up to these with attractive media content of varying makeup looks and glam themes.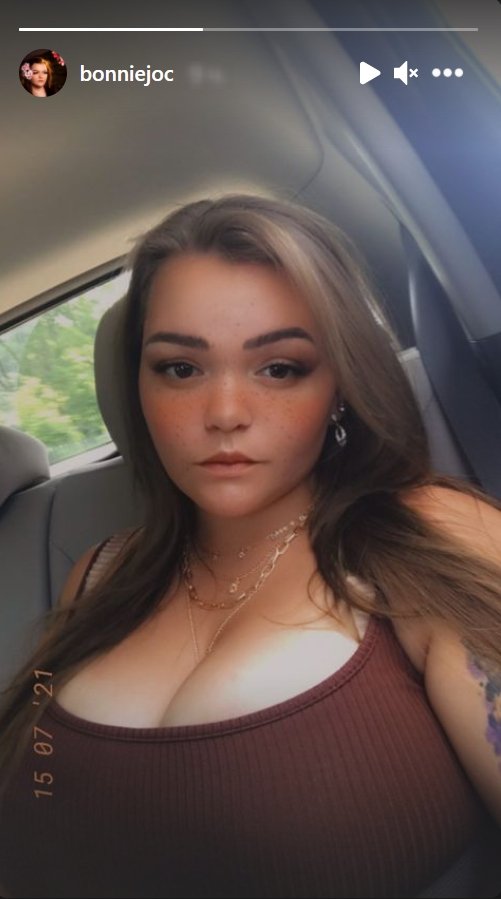 Fans get to see her exercise her creativity on her social media platforms, and she never falls short of style ideas. In one of her recent looks, the youngster posed indoors, rocking a bright yellow shirt.
This hue matched her glossy makeup as she showed her signature gaze with the quirk of her brows. Bonnie's photo came a few days after she moved into her new home. 
She informed fans that she had more beauty content on the way. The TV star also wrote that she was getting acquainted with the angles in her home while she finds the perfect selfie position. 
Bonnie, who's quite passionate about makeup, shared another look, this time in partnership with BURST oral care. She flashed a rare smile, presenting her set of perfect dentitions. 
Bonnie also sees makeup as a fortress. She once informed her fans of how her house was flooded; the TV personality showed that she was able to get over the situation by glamming up and putting up a positive outlook.  
 INSIDE BONNIE'S FAMILY 
Bonnie is the youngest daughter of American bounty hunter Duane "Dog" Chapman and the late Beth Chapman, and she bears a striking resemblance to Beth. Fans watched Bonnie progress through her coming-of-age years on her family show.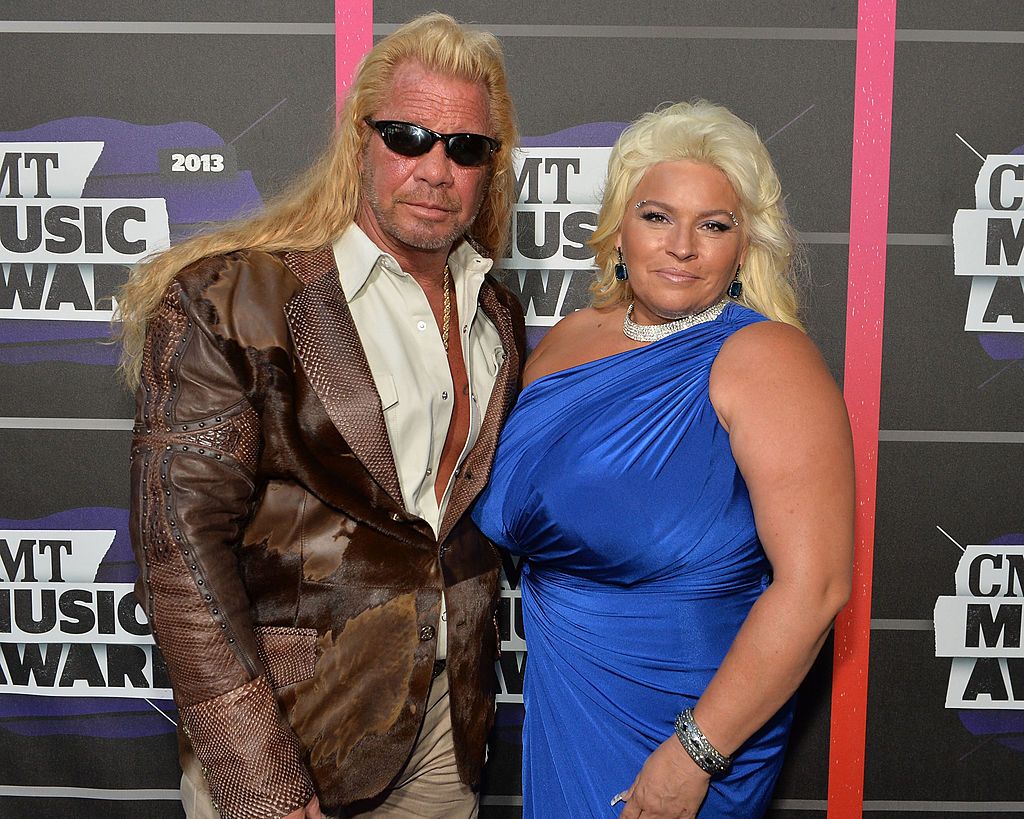 Her mom died back in 2019 after suffering from lung and throat cancer. Beth was diagnosed back in November 2017. She had undergone treatment, and the cancer went into remission.
However, after a while, it returned in an aggressive manner. Following her death, the Chapmans struggled with her passing. Bonnie has shared on social media that it was hard for her to come to terms with her mom's death. 
She and her siblings, Gary, and Cecily Chapman, decided to help each other remember their mom's memories and cherish them. Dog was also vocal about struggling with his wife and partner's death. 
The pair worked side by side on spinoffs of their suspense-filled show. However, as of last year, Dog has been engaged to his girlfriend, Francie Frane, and he has his family's blessings. 
A FAMILY TRADITION
Following her mom's passing, Bonnie and her siblings decided they would get together occasionally to honor Beth's memory. Speaking to The Sun, Cecily made it known that it was her idea to create a tradition.
She made it known that her late mom was an angel watching over her and her siblings and also guides them through life. The siblings were together on Mother's Day.
Cecily flew in from Denver and met up with Bonnie. Gary also came from Michigan. The siblings took some time out as they enjoyed dinner at their favorite restaurant.