Serena Williams & Olympia Ohanian Are Adorable Mother-Daughter Duo in Matching Pink Ensembles
Serena Williams and her daughter Olympia Ohanian gave their numerous fans another reason to smile with the most adorable mother-daughter picture.
Tennis superstar Serena Williams and her adorable daughter Olympia Ohanian make an adorable mother-duo. They have always warmed the hearts of many fans with pictures and videos of their beautiful moments, which they get to share on social media.
Last week, Williams and her daughter put up another adorable display on Instagram as they posed for pictures in matching outfits.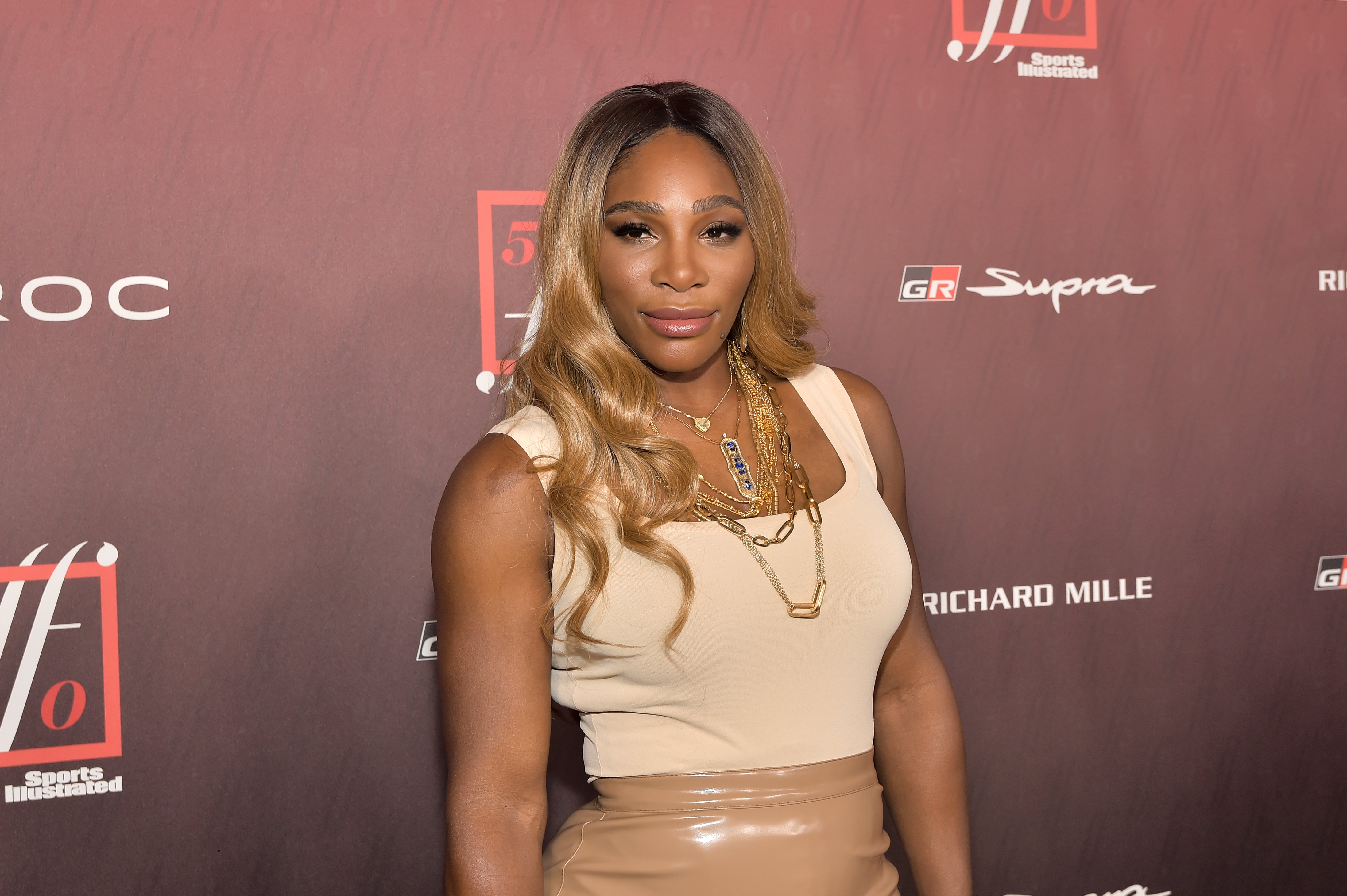 Williams shared three pictures that showed them clad in pink sweatshirts and matching pink sweatpants. Williams' top had the word "Mama" written on it while Olympia's had "I Got It From My Mama" inscribed on it.
In the first snap, the cute-looking duo posed similarly by placing their hands on their waists. In the second photo, they raised their hands over their heads, while the third snap showed Olympia embracing her mom's right leg tightly like she wanted to let go.
Williams and her daughter smiled all through the pictures, which the 23-time Grand Slam champion captioned, "From her mama." The pictures generated multiple comments from fans and celebrities, including Williams' husband and Olympia's dad, Alexis Ohanian, who wrote:
"❤️❤️ My two girls."
The pictures marked another great twinning moment from Williams and Olympia, and there is no doubt that more will come from the tennis star and her mini-me. 
The proud mom said her daughter was more into soccer, which made her feel jealous.
The photos also showed how fast the three-year-old Olympia has grown. In 2019, Williams opened up to Extra TV about her then-two-year-old daughter's personality. She said:
"She [Olympia] is definitely more opinionated now. She is learning boundaries. She is learning rules."
Although Olympia is learning how to keep to the rules, there is one she finds hard to abide by, and that is calling her mother "Mama." In February, Williams said she keeps reminding her daughter that her name is "mama" and not "Serena," which the little tot usually calls her.
Although Olympia gets the mom-calling name wrong, she likes sports just like her mom does. Last year, Williams told Today that her daughter Olympia is into sports.
However, the proud mom said her daughter was more into soccer, which made her feel jealous so much that she gave her a little Wilson tennis racket.
The racket seems to have worked like a charm as Olympia has shown more likeness for tennis in recent months. Williams recently shared videos of her and her daughter's tennis practice sessions.
If the videos are anything to go by, Olympia may just go on to become a dominant tennis player like her mom if her interest in the sport continues as she grows. 
Besides twinning and playing tennis, Williams and Olympia also love hanging out with their husband and father, Alexis. The cute family recently visited the Palace of Versailles in France.
During the trip, Olympia melted hearts by dressing up as Princess Belle. The precious tot shared pictures from the trip with fans on her Instagram page, which has an impressive 628k followers. 
One of the pictures Olympia shared showed her clad in a yellow gown while walking through the Palace of Versailles' famous hall of mirrors. Another sweet snap showed her smiling while standing outside the entrance.
Olympia's stunning appearance in the Belle costume adds to many more beautiful moments through which she and her parents have proved to be the cutest family on Instagram.
Their fans love to see their beautiful moments and will be waiting for even more beautiful snapshots and videos of their favorite family.