Derek Fisher & Gloria Govan Marry 3 Years into Their Engagement — Here Are the Details
Former NBA star Derek Fisher and reality star Gloria Govan are officially a married couple three years after he popped the question. Scroll below for the details about their lavish Malibu wedding. 
"Basketball Wives" reality star Gloria Govan, the ex-wife of retired NBA player Matt Barnes, has officially tied the knot with Derek Fisher, a former NBA basketball player turned Los Angeles Sparks head coach. 
Fisher, who previously had a feud with Barnes, exchanged vows with Govan at Cielo Farms in Malibu, California, over the weekend. They were supposed to get wed in April 2021, but the pandemic caused a delay.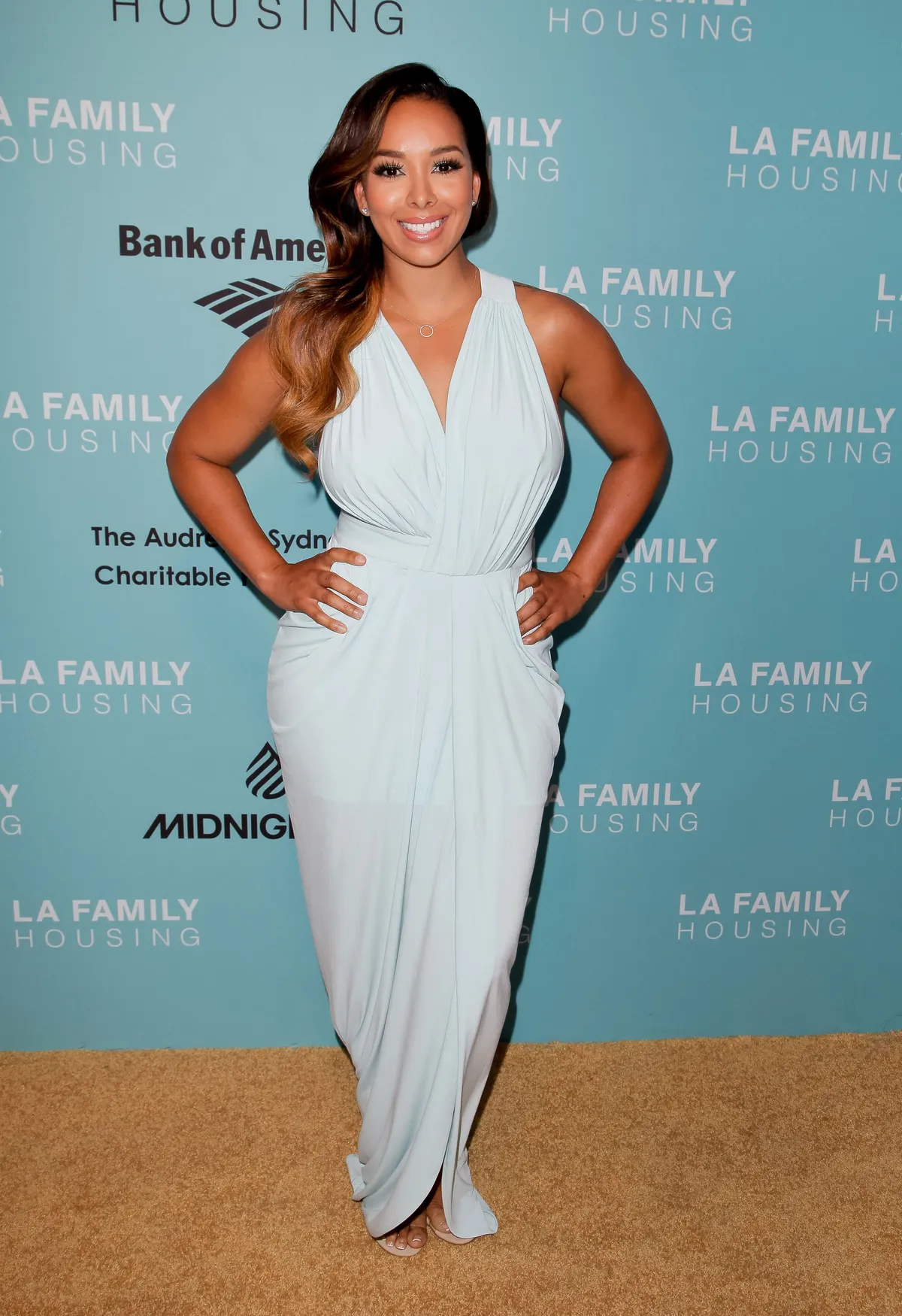 In a recent interview with People, Govan shared she and Fisher started planning their wedding after they got engaged three years ago, but they had to cancel the wedding because of the health crisis. She said:
"There were times we thought we should have a Zoom wedding instead of waiting..."
From having a Zoom wedding idea to accommodate their important guests, the mom of two quickly realized that their families and their kids are the most important part of their special union.
Govan shares twin sons Carter Kelly and Isaiah Michael with Barnes. Meanwhile, Derek has four children with his ex-wife, Candace - sons Drew and Marshall; and daughters, Chloe and Tatum.
Her ex-husband had an infamous altercation with Fisher in October 2015, the same year the latter started dating her.
"For Derek and me, our wedding has been about unity and a blending of families," Govan shared. After the pandemic restrictions were loosened, she said they prioritized people closest to them. 
Derek Fisher and Gloria Govan Are Married! Couple Ties the Knot After Pandemic Delayed Wedding https://t.co/TlWUxrnzdo

— People (@people) July 18, 2021
"We kept our guest list limited to those closest to us," Govan added. The wedding celebration was attended by the couple's family and friends, all of whom wore elegant dresses. 
Govan wore a curve-hugging gown designed by Monique Lhuillier. It featured beautiful lace details on her cleavage and at the bottom of her dress, as well as beaded accents around her slim waist.
Fisher looked sharp and handsome with his black-and-white tuxedo, which he paired with a pair of shiny black shoes. Govan's brother, Eric, officiated the couple's unforgettable nuptials.
This is Govan and Fisher's second marriage. She said the most exciting part of their union had been the growth they brought into the relationship after encountering many setbacks in the past. 
Govan, a cookbook author, added overcoming past challenges played a huge part in solidifying their relationship. Her ex-husband had an infamous altercation with Fisher in October 2015, the same year the latter started dating her.
Barnes left his basketball team's training camp and drove to Fisher's L.A. home. The former Grizzlies Memphis player allegedly started a fight with Fisher during the latter and Govan's backyard gathering. 
Barnes' reaction comes after he learned about Govan's relationship with Fisher through a phone call with their twins, as Fisher's voice was in the background. He and Fisher were former teammates in Los Angeles Lakers.
Before the altercation happened, Barnes filed for divorce from Govan in January 2015, where the court later awarded him sole and physical custody of their kids. They were married in 2013 after dating in 2006.
The fight allegedly impacted Fisher's career, as he was terminated as the New York Knicks basketball coach. However, he clarified he got fired not because of his love affair with Govan but because he missed a basketball practice.
Fisher said he missed the practice because he flew to L.A. to visit Govan. He also defended that his personal life was never a distraction from his career and that there's nothing wrong with dating Barnes' ex-wife.
While he and Barnes were former teammates, Fisher said they were not close friends off the court. He started dating Govan when she and her ex-husband were already separated and living apart.
Barnes said he and Fisher had buried the hatchet after their altercation. Barnes added he's focused on raising and co-parenting the twins with the newly-married couple.
The doting dad even celebrated his twins' 12th birthday last year with Govan and Fisher over dinner. It became Barnes' way of marking a new start to their amicable relationship as a blended family.