Tatyana Ali and Husband Vaughn Rasberry Celebrate Their 5th Anniversary with Robot Dance
Tatyana Ali and her husband recently celebrated five years of marital bliss, and the former "Fresh Prince of Bel-Air" star
penned down a lovely tribute for her husband on Instagram. The duo celebrated their fifth wedding anniversary with a special dance. 
American actress Tatyana Ali and her husband, Vaughn Rasberry, are one of the most admired couples. Time and again, the lovebirds have gushed on each other on social media with words of love and admiration.
Recently, the 42-year-old and her man celebrated their fifth wedding anniversary. To commemorate the special occasion, Ali took to Instagram to share her joy with her fans. Let's take a glimpse into the contents of the celebrity's posts.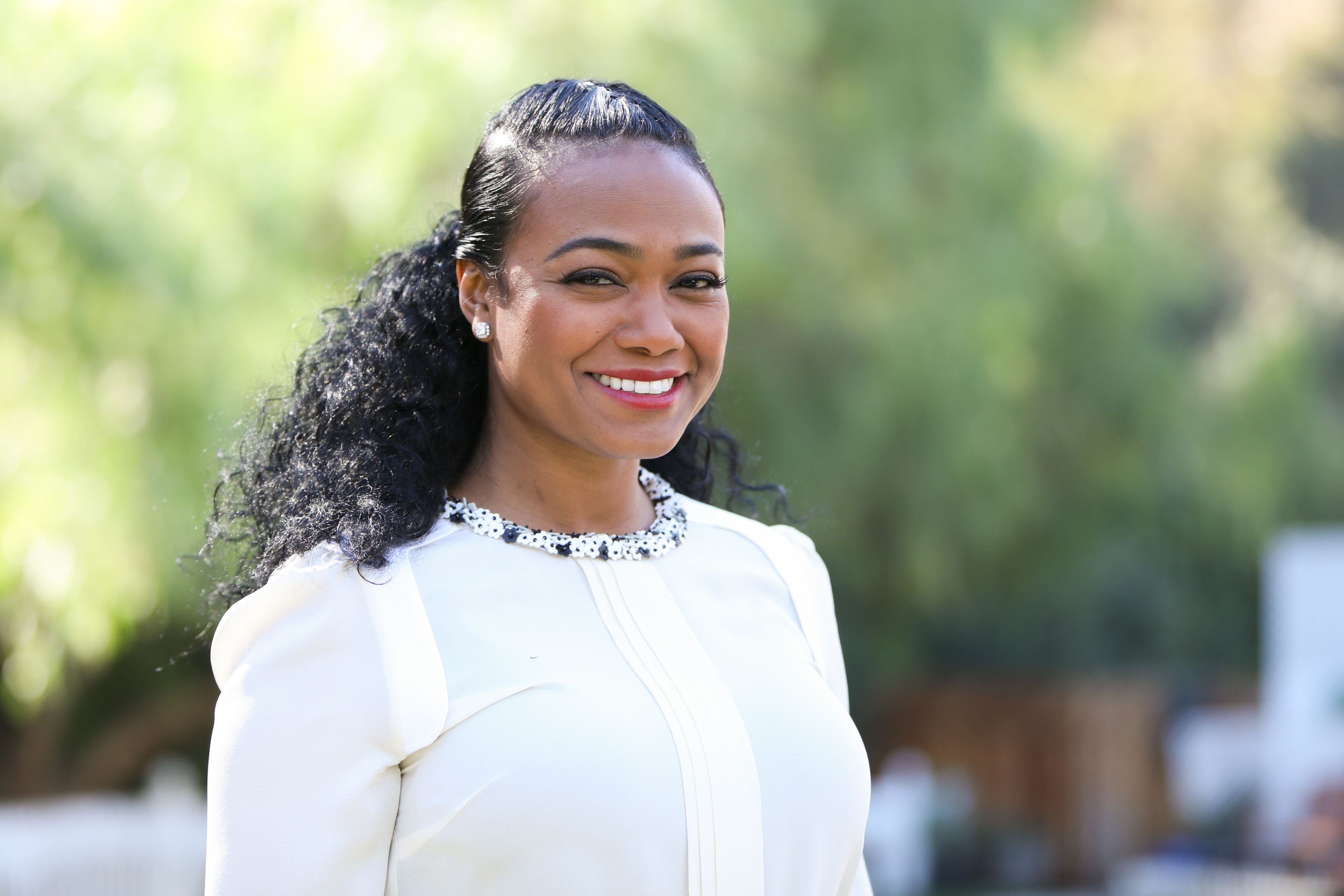 HAPPY FIFTH ANNIVERSARY!
Ali updated her fans with two posts, which saw her and Rasberry enjoying amazing moments together. In the first post, the "Christmas Everlasting" actress shared a five-piece slideshow that showed her and her man at different locations.
The first slide featured the duo spending time in a nature-filled picturesque. Ali donned a white shirt over denim pants, and Rasberry looked great in a blue top paired with check shorts. Other slides saw the couple taking snaps in a car and a lovely restaurant.
In the caption, Ali serenaded her husband with sweet words. She wished the 42-year-old a happy fifth anniversary and added that their life together was an adventure. The mother of two also revealed that her favorite moments with her husband were by his side. She further wrote:
"I love you, and I will say yes again and again and again." 
Ali's second upload was a video of her and Rasberry performing a robot dance, and it was hilarious yet sweet. The former was dressed in a flower-patterned dress, and the latter wore a black T-shirt.
The enviable couple moved their bodies to the rhythm of Sean Combs' "I Need a Girl" and looked so in love. The post was accompanied with a caption that read:
"My Best Friend for life🍾. Every day with you is a reason to dance."
Fans and followers rushed to the comments section to celebrate with the beautiful duo. A user explained that Ali and Rasberry were forever the best couples, and another said they were adorable.
WHO IS VAUGHN RASBERRY
Rasberry is an associate professor of English at Stanford University and teaches in collaboration with the Centre for Comparative Studies in Race and Ethnicity. He obtained his Bachelor's degree from Howard University, his Masters and doctorate degrees from the University of Chicago.
The 42-year-old majorly teaches and researches postcolonial theory, African American Literature, and philosophical theories on modernity. He became a part of the Faculty Development Initiative at Stanford in 2010.
HOW DID RASBERRY AND ALI MEET? 
The couple first encountered each other on a dating site called "eHarmony" in 2015. Although Ali's first time dating online, the pair constantly exchanged letters months before their first Skype.
Ali and her husband finally met each other face to face for the first time, and it was a match made in heaven. In 2016, Rasberry took their relationship further when he popped the question, after which the pair made the engagement news public. 
In an interview with ET, the mother of two narrated her experience during the engagement. She stated that Rasberry got down on one knee in a picturesque clearing during a hike in California's Yosemite National Park. 
Ali made known that it was just two of them at the location and tagged the moment "thoughtful and perfect;" she also said they were best friends.  
A LAVISH WEDDING 
Ali and Rasberry finally walked down the aisle on July 17, 2016, in an intimate ceremony in Beverly Hills, California. The former looked gorgeous in an Amsale gown, with floral embellishments. 
The stunning outfit was paired with drop earrings, an elegant veil, and a bouquet filled with white peonies. On the other hand, the associate professor was stunning in a custom Octavius Terry-Sims bespoke tuxedo, and it was lovely.
The wedding was kept relevantly small and was attended by the closest friends and family of the couple. Ali and Rasberry shared their vows, and they cherished every moment.
A BEAUTIFUL FAMILY 
Five years down the road and the elegant duo are parents to two adorable kids— Edward Aszard and Alejandro Vaughn. Ali and Rasberry welcomed Edward Aszard a few months after their wedding on September 16, 2016.
On August 15, 2019, the husband and wife welcomed their second child and son, Alejandro Vaughn. The couple is great parents to their kids and makes time to be available for them.
Ali constantly shares pictures of her and her husband spending quality time with their sons. In one of her posts, she stated that her man was an amazing father. Ali also believes that babies belong with their parents and families.