'The Fresh Prince of Bel-Air' Star Tatyana Ali Shows Pics of Her Sons, Mom & Husband on Easter
Tatyana Ali and her husband have two boys; Edward, born in 2016, and his younger brother Alejandro, born three years later in 2019. Based on their social media presence, this family is nothing but happy. 
"The Fresh Prince of Bel-Air" star Tatyana Ali recently took to her Instagram to show cute snaps of her family. The snapshot included pictures of her two sons, her mom Sonia Ali and her husband, Dr. Vaughn Rasberry.
The Easter-dedicated post's first picture showed Ali posing with her husband, their boys, and herself. They were all smiling or pulling faces, with the young boys wearing bunny masks and their parents rocking chicken masks.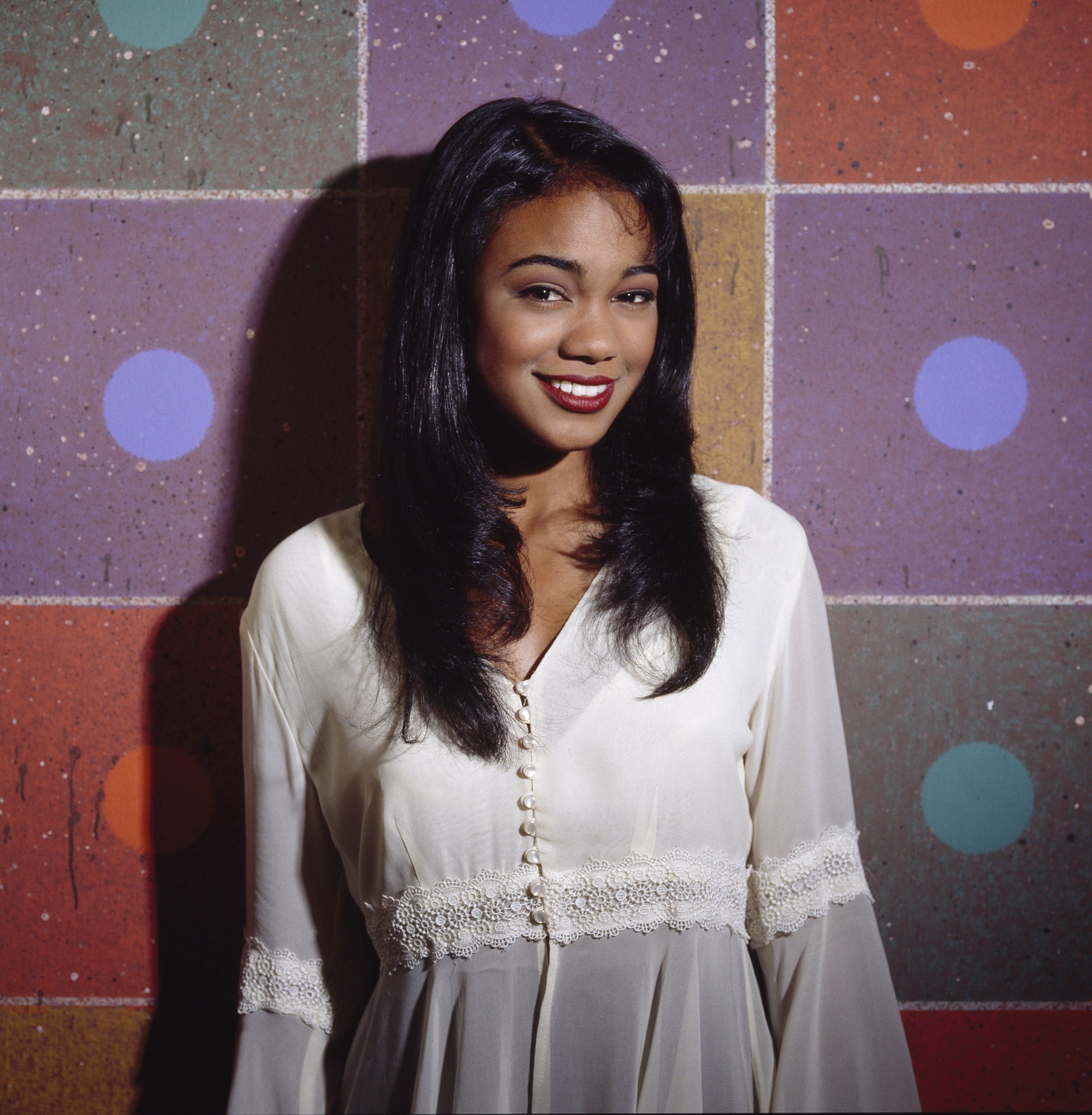 FAVORITE FESTIVITIES
In the caption, Ali celebrated the festivities expressing that Easter is specifically one of her and her family's number one holidays. Carrying on in the Instagram post, she wrote: 
"Sending so much love to everyone. All things can be made new!"
In the snapshot of her husband, herself, and her boys, the older one Edward stood closest to the lens, giving the camera a cute subtle smile. The youngest, Alejandro, however, seemed unperturbed, looking on in the distance. 
AN EASTER FEAST
The family indulged in an Easter feast with one of the pictures capturing the glorious amount of food set on the table. In the second to the last photo, Ali's mom Sonia appears to be folding a napkin while a tiny Edward plays with a contraption.
The couple has expressed that raising their two boys, although gratifying, can be extremely challenging.
Fans and followers went absolutely crazy for the family-filled snapshots, leaving a plethora of emojis and comments and remarking on how cute they all are. Likes gushed in, with the post receiving just over 5000 in total. 
RAISING THEM RIGHT
In 2017, Ali opened up about how she intended to raise Edward, where she expressed surprise that she was much more relaxed as a parent than she initially thought. Continuing, the actress conveyed: 
"My dad was like this with me and my two sisters. While my mom was stricter."
Carrying on, she explained that her dad's approach to parenting was that if you provide children with knowledge, they will find their own way. She also emphasized the importance of teaching her son self-love. 
WELCOME TO THE WORLD
When Edward was born in September 2016, the proud mommy waited two months to show off her newborn to the world. She shared her first snapshot of her baby around Halloween. 
Taking to her blog, the celebrity wrote how much they obsessed over their new baby boy. She expressed the importance of taking all of it in, not wanting to miss a single moment with Edward. 
Ali and her husband, Dr. Rasberry, officially got hitched in July 2017. They welcomed Edward one year before their official wedding and then brought baby Alejandro into this world in 2019.
The couple has expressed that raising their two boys, although gratifying, can be extremely challenging. However, they are lucky to have a village around to assist them, such as siblings and good friends.