Woman Shares Warning After Her Baby's Wet Diapers Ended in a Diabetes Diagnosis
Courtney Moore, the mother of a 16-month-old boy named Maddox, was shocked by the amount of water her son was drinking and was shocked when his pediatrician told her he had diabetes.
It all happened about three weeks ago when Courtney noticed that, as soon as he woke up, Maddox would immediately reach out for water, especially whenever she had a bottle in her hand.
Initially, she thought nothing of it and believed that the little boy was just thirsty due to the very hot weather as temperatures in Sacramento, California, were exceeding 100 degrees Fahrenheit.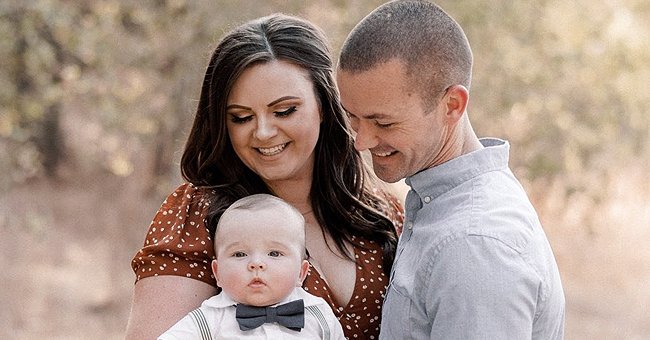 MORE DIAPERS DIDN'T HELP
But there was another issue. Every day, Maddox would be drenched in his own urine. According to Courtney, he began soaking through his diapers, so she decided to double them up. However, it didn't work. She said:
"We literally tried everything, every brand we could think of, and nothing was working. He would wake up drenched in his pee. It was all over his crib. It was just awful."
Courtney went online and searched for possible causes and found that Type 1 diabetes matched the symptoms. She thought it was a bit extreme but decided to contact a pediatrician anyway.
The doctor recommended bloodwork and, just an hour later, Courtney received a phone call telling her that she should take Maddox to the ER as soon as possible.
TYPE 1 DIABETES SYMPTOMS
As it turned out, Maddox was diagnosed with Type 1 diabetes and was experiencing diabetic ketoacidosis related to a high level of blood glucose, which can be potentially fatal.
Dr. Gregory Deines, from Spectrum Health in Grand Rapids, Michigan, shared that people may experience confusion, they may pass out, develop abdominal pain, nausea and vomiting. He added:
"Worse case scenarios is that people can actually develop a coma and become unresponsive. If that happens, it's extremely dangerous and people can die."
Luckily, Maddox was given fluids at the hospital, as well as insulin to bring the blood sugars down and get him out of the danger zone known as diabetic ketoacidosis.
Thirst is one of the most common symptoms of Type 1 diabetes, but there are others one should be on the lookout for, such as low energy, frequent urination, rapid and unexplained weight loss, and feeling unwell.
RAISING AWARENESS
After the health scare, and even though Maddox is back to his old happy self, Courtney has been trying to encourage fellow parents to follow their instincts regarding their children's health.
The mother-of-one claimed that she is worried other parents in the same position as her may think it's just the hot weather or a "growth spurt" instead of looking for help.
If Courtney had not tried to figure out the cause for Maddox's sudden change of behavior, things could have taken a turn for the worse, and the disease could have actually killed him.
ⓘ The information in this article is not intended or implied to be a substitute for professional medical advice, diagnosis or treatment. All content, including text, and images contained on, or available through this NEWS.AMOMAMA.COM is for general information purposes only. NEWS.AMOMAMA.COM does not take responsibility for any action taken as a result of reading this article. Before undertaking any course of treatment please consult with your healthcare provider.