Madonna, 62, Looks Ageless While Cozying Up to Boyfriend Ahlamalik Williams, 27, in Intimate Pic
Madonna recently shared some images where she looked radiant and evergreen. The music icon was not alone in her Instagram post as she was seen having some cozy time with her boyfriend Ahlamalik Williams.
Madonna looked stunning in new pictures she posted to Instagram, giving fans updates on her ageless beauty. The music legend looked gorgeous in a stylish ensemble that flattered her figure.
The singer also teased a romantic show-off of herself and her boyfriend, Ahlamalik Williams, where the pair were locked in a sweet moment just reveling in each other's arms.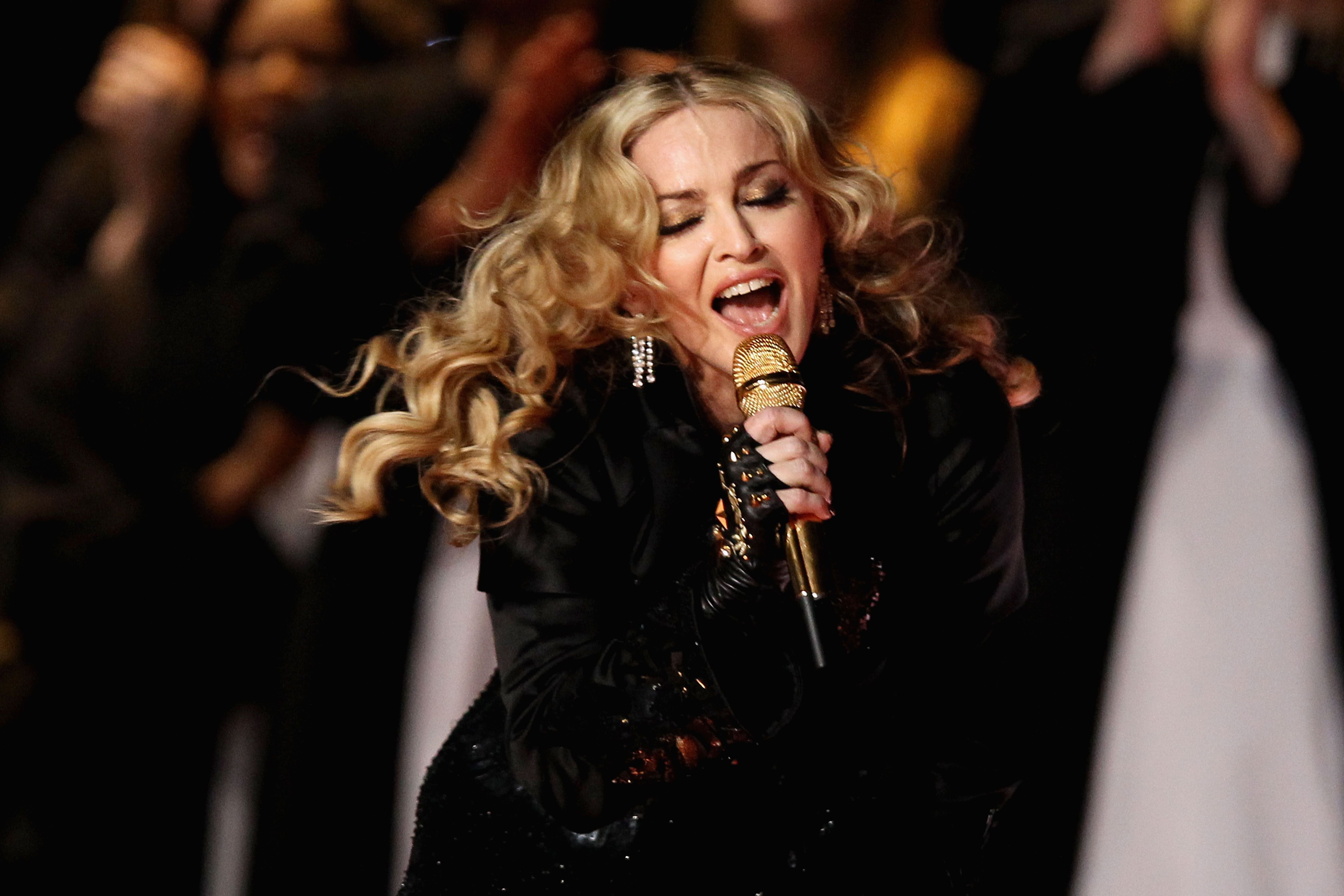 BEAUTY AND ROMANCE
The "Borderline" crooner wore an intricately colored dress that clung to her hourglass figure. She styled her hair in a middle part that left the bleach blonde tresses falling down her shoulders and well made-up face.
Madonna's photos were taken in the late evening with the location being greenery with a bushy terrain. She arched her hips to one side, with one hand raising a bottle of rum to her lips.
The last photo presented a romantic aura with Madonna cozying up with her tall boyfriend. He had on an all-black outfit and held a glass of cocktail in one hand. The couple had their eyes closed. 
[Madonna's friend Debi Mazar] added that [Ahlamalik] and the "Dress You Up" crooner were sweet together.
WHO IS MADONNA'S BOYFRIEND?
Ahlamalik is a professional dancer and choreographer who has been active since the 2010s. He and Madonna worked together in 2015, and their love life kicked off.
Before meeting the 62-year-old musician, Ahlamalik, who is 27, first got public attention when he performed at the Michael Jackson ONE event in 2013. He is also one of the crew members of the dance group "Raw By Nature."
THEIR RELATIONSHIP TIMELINE
The couple has hinted at when their relationship started, and most of their updates point to 2019. Ahlamalik'z father, Drue Williams, once confirmed the couple's relationship.
He showed that they had his blessings, while also affirming that love had no age limit. Drue added that his son was happy and enjoying his life. Madonna has also posted photos of the young man calling him her love.
During his 27th birthday, the award-winning singer celebrated Ahlamalik sent a shout-out on social media and dedicated one of her classic songs to him. The dancer goes on vacation with Madonna and her family.
INSIDE THEIR RELATIONSHIP
Ahlamalik has a cordial relationship with Madonna's kids, and this was proven during one of the couple's hangouts. The pair had walked hand-in-hand to her son, David Banda's soccer game. 
After the stylishly dressed couple settled down for the game, Ahlamalik was spotted giving David a hearty hug. David also played soccer with the 27-year-old and his siblings. 
Madonna's longtime friend, Debi Mazar, has commented on her relationship with Ahlamalik, noting that the young man was a lovely person. She added that he and the "Dress You Up" crooner were sweet together.
In one of their latest updates on social media, the lovers showed that their relationship was going on strong. The pair had been in attendance at a pride performance where they enjoyed each other's company. 
During the LGBTQ special performance, the "Hung up" crooner and her man rocked pride colors and celebrated with the community. She shared some of the photos from the event on social media.
During Valentine's Day, Madonna celebrated her love life with Ahlamalik. She posted several photos dedicated to him while letting fans know she has been around the world with her "Valentine."