'9-1-1: Lone Star' Actor Rob Lowe's Sons Matthew & John Troll Dad Over Shirtless Selfie – Fans Are Thrilled
Much to the delight of "Parks and Recreation" star Rob Lowe's fans, he is very active on social media. His sons John and Matthew know it, and they do their best to troll their dad online.
Born in March 1964, Rob Lowe has been involved in the entertainment industry since he was only 15 years old when he portrayed Tony Flanagan in "A New Kind of Family." 
Lowe never stopped working hard, which is probably why he's appeared in some of the most famous TV shows of the last couple of decades, including "The West Wing" and "Parks and Recreation."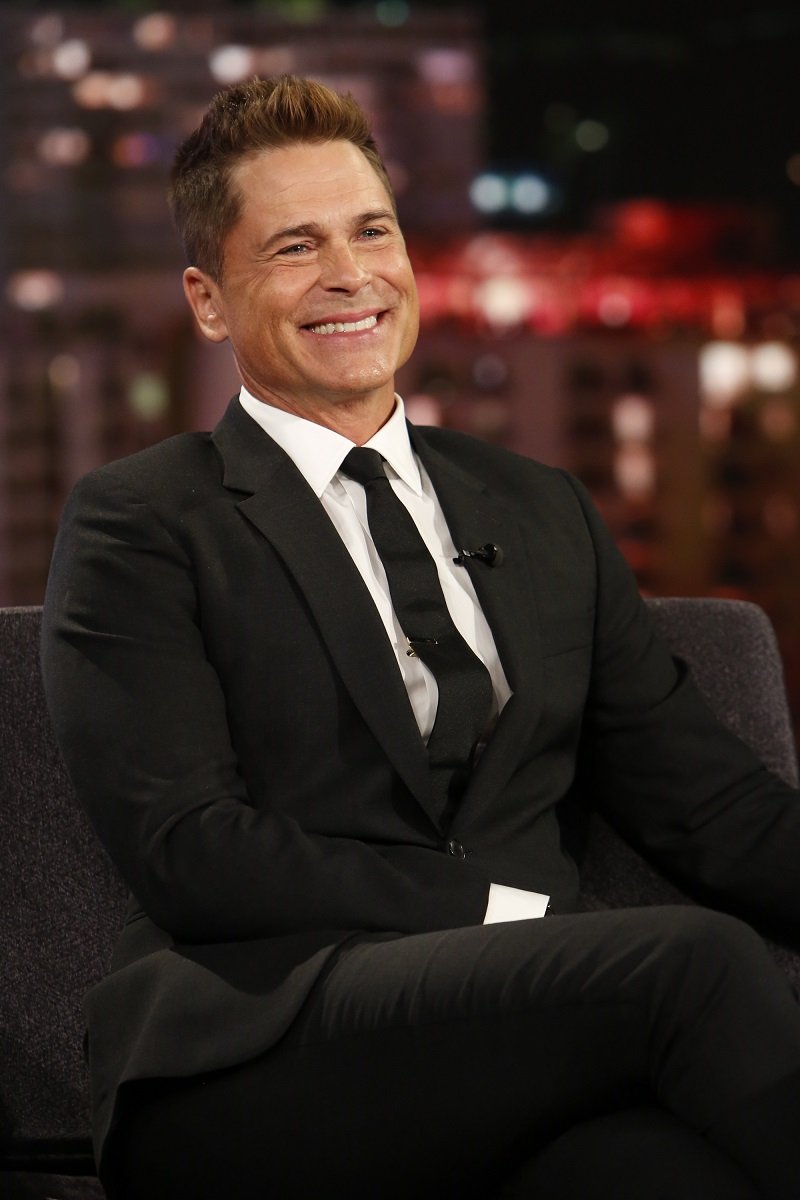 MEETING HIS WIFE
Even though Lowe has always been considered a heartthrob, his love life has not made as many headlines as one might expect, especially after marrying Sheryl Berkoff. 
Berkoff, who also worked in Hollywood as a make-up artist, met Lowe in 1983. After going on a few dates, they realized they were not ready to settle down and parted ways.
For seven years, Lowe and Berkoff dated other people (he was supposedly in a short relationship with Winona Ryder, and she dated Emilio Estevez and Keanu Reeves).
MARRIAGE AND CHILDREN
In 1990, Lowe and Berkoff finally reconnected after being hired in "Bad Influence." They quickly started dating again, tied the knot in 1991, and welcomed two sons. 
One of them is Matthew, who joined the family in 1993. Even though he looks just like his famous dad, he's not involved in the entertainment industry. In 2016, Matthew graduated from Duke University and then went to Loyola Law School in Los Angeles.
Lowe and Berkoff's youngest son, John, was born in 1995. He graduated from Stanford University in 2018 and already has some acting and writing credits to his name.
John made his on-screen debut in 2014's short film "A Canine Affair." Between 2015 and 2016, he worked next to his dad in "The Grinder." His latest acting gig was "Holiday in the Wild," starring Lowe and Kristin Davis.  
Nowadays, John and his famous dad are still working together as the 26-year-old rising star is one of the writers of "9-1-1: Lone Star," a show Lowe also produced.
TROLLING LOWE
Fortunately, Lowe has a loving and hilarious relationship with his sons. Every time the "Bad Seed" actor shares a photo online, Matthew and John find ways to make light-hearted jokes.
In August 2019, for example, Lowe fell for the viral Instagram hoax that claimed that the app's privacy terms had changed, meaning that users' posts could be used in "court cases and litigation."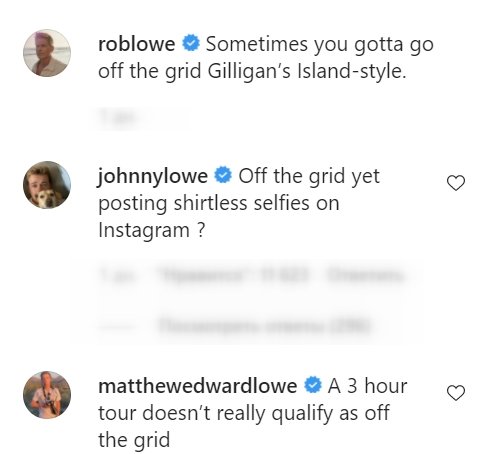 Instagram's parent company, Facebook, debunked the rumor, and Lowe eventually deleted his post. However, it was on the Internet long enough for John to poke fun at his dad. "Oh god. You literally have a son who went to Law School," wrote John.
Later that year, Lowe went to the "Ellen DeGeneres Show." His fans were shocked to learn that John was backstage writing jokes about his dad, and they all showed up onscreen.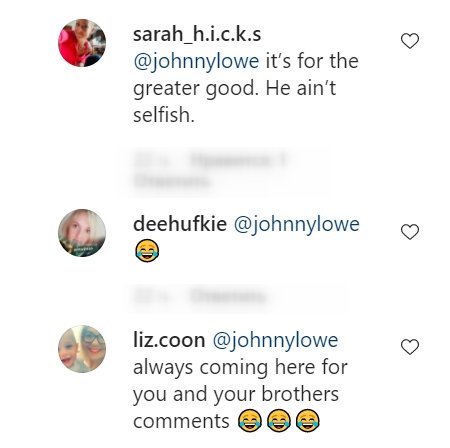 John and Matthew have never stopped poking fun at Lowe. On July 17, the "West Wing" star posted a shirtless selfie with the caption, "Sometimes you gotta go off the grid Gilligan's Island-style" [sic].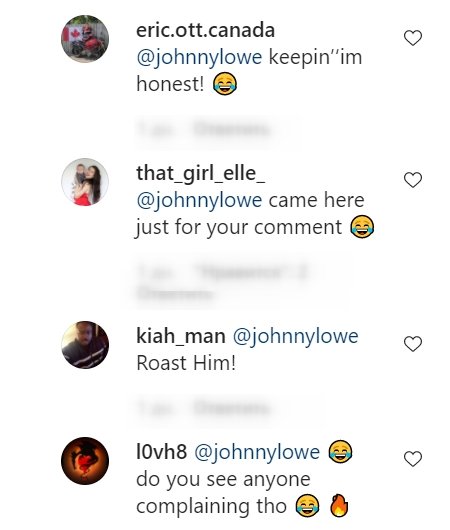 Shortly after that, Matthew commented that a three-hour tour didn't qualify as "off the grid." John added: "Off the grid yet posting shirtless selfies on Instagram?"
Lowe's most loyal followers wrote that they always scroll through his comment section looking for John and Matthew's "savage" jokes. Others just encouraged them to roast Lowe. A third group simply praised the actor's toned body.
John is definitely his dad's biggest troll on Instagram, but their social media banter has not affected their real-life relationship. We hope we can see John working on more projects in Hollywood!