Diana Ross' Oldest Daughter Rhonda Stuns in Red Midi-Dress & Boots, Showing Strong Resemblance to Mom in Pics
Rhonda Ross proved that she possessed her iconic mother's beauty genes. Legendary singer Diana Ross' eldest and look-alike daughter recently stunned her fans with photos of herself rocking a mini-dress. Check out her gorgeous snaps.
Following in her famous mother's footsteps, Rhonda Ross has maintained a successful and prolific career in music. But besides being a singer-songwriter, music legend Diana Ross' eldest daughter also dabbles in acting and public speaking.
Rhonda, whom Diana shares with record producer and music executive Berry Gordy, is also a top-notch fashionista. Recently, she delighted her avid fans with jaw-dropping pictures of herself taken during a recent photoshoot.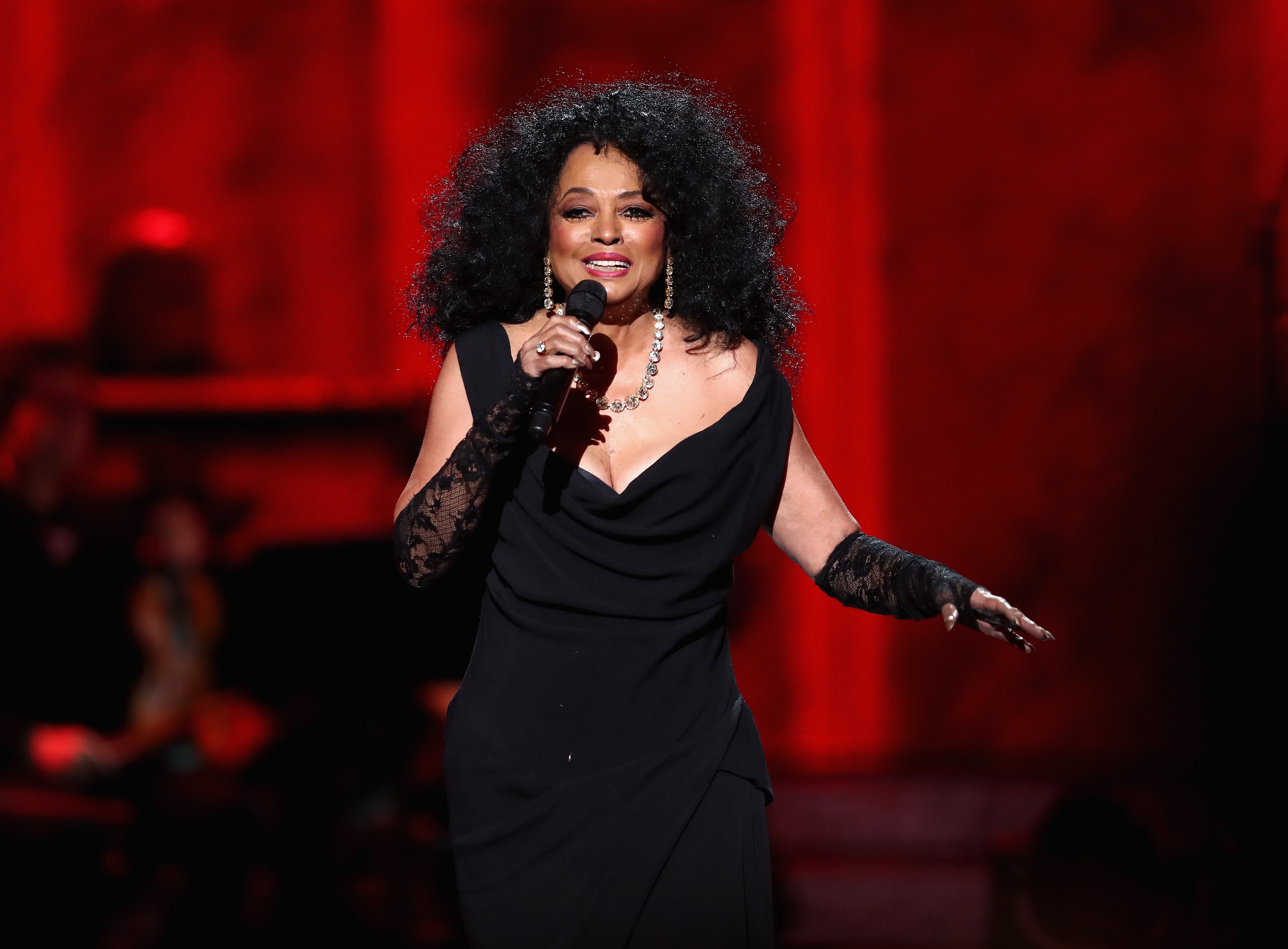 On July 18, the "Nobody's Business" hitmaker took to Instagram to show off her ageless beauty and glamour. The multi-hyphenated singer posted three snaps that showed her dressed in a red mini-dress. In her lengthy caption, she partly wrote:
"We had a BLAST! We did 4 outfit changes...and I'm trying to decide which shots to use for my portfolio."
She paired her sensational dress with multi-colored heels featuring intricate staps and completed her look with huge round earrings with different colors on each side. She displayed her signature curly hair in all its glory.
All three photos showed Rhonda posing confidently outside by the stairs. In the first snap, she appeared to be laughing as the camera clicked, judging by her wide smile. She placed one hand on the railing and the other on her hip.
Adding fuel to her musical artistry is her long-lasting marriage and artistic collaboration with Rodney Kendrick.
She slightly changed her pose in the second snap, leaning back to emphasize her chest and shapely waist. She exuded sassiness and confidence while posing with her mouth open.
The "Summer Day" singer struck her most serious pose in the third picture. She looked off-camera and pulled off a fierce expression. Her huge seashell-shaped earrings showed their white side, adding a beautiful element to her photo.
In all three photos, Rhonda's resemblance to her mother, also known for her great fashion taste, is unmistakable. Her gorgeous afro is reminiscent of Diana's hair.
Rhonda's classic yet chic ensemble is also comparable to the legendary vocalist's. They likewise share the same aura of a powerful woman. Truly, the apple doesn't fall from the tree.
Rhonda and her famous mother clearly have a lot in common. Their burning passion for music is quite remarkable. Without question, Diana has passed on her gift of music to her eldest child.
Born into a music-loving family, it's not surprising Rhonda pursued a music career. One of the recent highlights of her career was her show at the Iridium in 2015, accompanied by an eight-piece band. 
She also performed in one of the second Inaugural Balls of former US President Barack Obama. She is admired for her outstanding performances in such huge venues as The Hollywood Bowl and The Theater at Madison Square Garden.
Adding fuel to her musical artistry is her long-lasting marriage and artistic collaboration with Rodney Kendrick, a renowned jazz pianist and composer. The power couple, who tied the knot in 1994, shares a young son.
Besides her stellar career, Rhonda is also admired for her personal philosophy of resilience. In an interview at the height of the pandemic last year, the singer opened up about how she coped by taking control over her thoughts.
Her resilience may also be attributed to her mother's strong character. Rhonda shares her barrier-breaking mom with equally talented siblings actors Tracee Ellis and Evan, Ross, and Chudney, a television producer.