Brandy's Only Daughter Sy'Rai Recreates Mom's 'The Boy Is Mine' Video & the Resemblance Is Uncanny
Brandy Norwood's talented daughter, Sy'rai Smith, has fans bewildered with a new TikTok video. The teenager recreated a scene from one of her mom's music videos, causing fans to do a double-take. 
Brandy's 19-year-old daughter, Sy'rai Smith, had fans doing a double-take with one of her recent TikTok videos. The talented teen recreated scenes from her mother's music video for "The Boy Is Mine," which shook the internet. 
Sy'rai looks identical to her mother in the video recreation, blowing away even the biggest Brandy fans. Take a look at Sy'rai's video below to compare the mother and daughter's undeniable resemblance.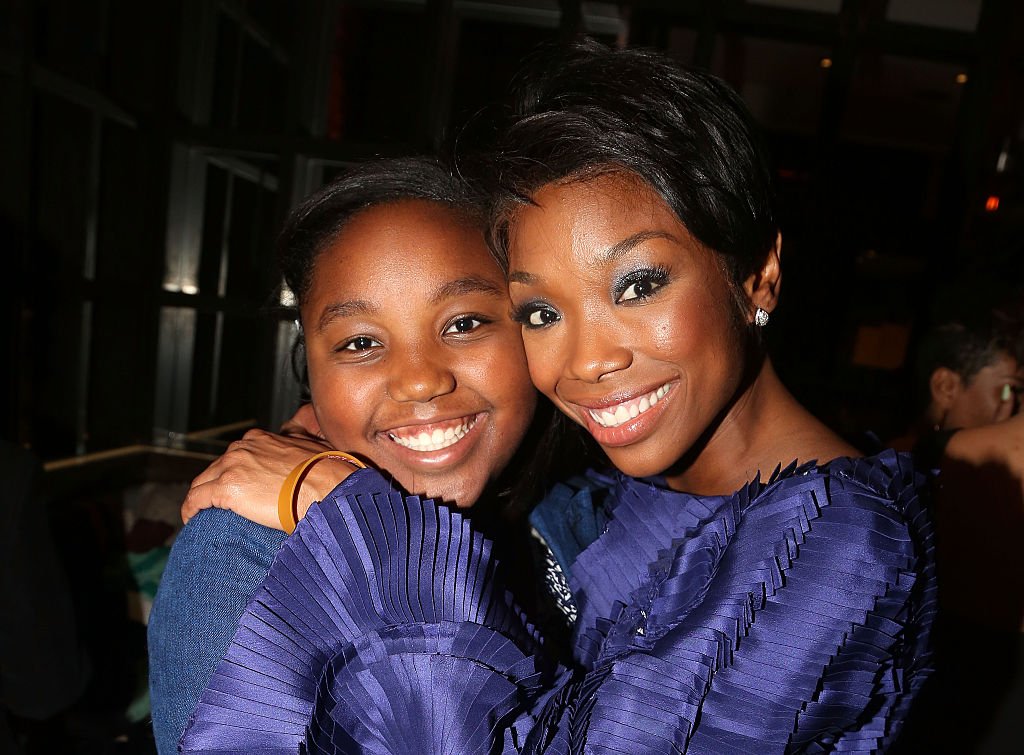 Brandy and her daughter are a mother-and-daughter duo match made in heaven. The two women have plenty in common such as their looks and vocal talents, but their love for each other trumps everything else.
Brandy regularly shows off her stunning daughter on Instagram, showcasing their strong bond. As a result, many of the singer's fans know that the mother and daughter are each other's biggest supporters. 
Smith recently made a TikTok video to showcase her unwavering support for her superstar mother. The teen recreated one of the R&B singer's scenes from her famous "The Boy Is Mine" music video. 
She enlisted one of her influencer friends, Stella Williams, to play the part of Monica with her. The two girls had everything about the scene down to perfection, including their outfits that matched the 90s music video styling. 
Smith even wore her hair in braids and a middle part like her mother did back in the day. Her friend also committed to her character by wearing a bob-styled wig to remake Monica's hairstyle in the music video. 
The two girls also had their acting chops on full display, in addition to the perfect hair and makeup styling for the reenactment. Every eyebrow raise, side-eye, and head tilt the girls performed was timed to perfection. 
One can even argue that Smith and Williams performed the reenactment much better than the original actors themselves. Brandy and Monica first remade the scene back in February in a TikTok duet of their own. 
Both stars lip-synced to the introduction of their song like Brandy's mini-me and brought out their best acting game. However, the pair was missing the 90s style makeup, hair, and outfits in their remake. 
Brandy herself may have recognized the slightly better job her daughter did since she shared the clip on her social media. The TikTok video has amassed hundreds and thousands of views thanks to Brandy's support. 
The iconic singer is also extremely supportive of her daughter's musical aspirations. Like her mother, Smith is a talented singer, and she recently released a single that samples Aaliyah's "At Your Best." 
The single was co-signed by Smith's superstar mother, who described her daughter's vocal chops as "angelic." She even went on to encourage her Instagram followers to listen to the expertly produced single. 
Smith's single is a huge milestone for her career, which happened concurrently with another milestone in her life. The 19-year-old recently celebrated a major weight loss transformation that her mom proudly shared on Instagram. 
The singer let all of her Instagram followers know that her daughter is an inspiration to her in the caption of her celebratory post. Nevertheless, that post was not the first time Brandy expressed how much her daughter motivates her. 
In an interview with People Magazine, Brandy once revealed that her daughter saved her from a deep depression. The singer shared that she was only able to pick herself back up after thinking about Smith. 
She revealed that if it wasn't for her daughter, that she wouldn't be here today either. Fortunately, fans can still enjoy the songstress's talents and presence, all thanks to her equally talented mini-me and her remakes.