Royal Family's Reaction to Prince Harry's Upcoming Tell-All Memoir Revealed by Royal Insiders – See Details
The news of a memoir set to be released next year by the Duke of Sussex, Prince Harry, has left royal family members worried about how much he is willing to reveal in his tell-all book.
Over the last year, Prince Harry, the Duke of Sussex, has been drawn in a feud with his famous family, the royal family, headed by the Queen.
The Prince and wife Meghan Markle stepped down from their roles as senior members of the royal family last year, and earlier this year, they decided not to return.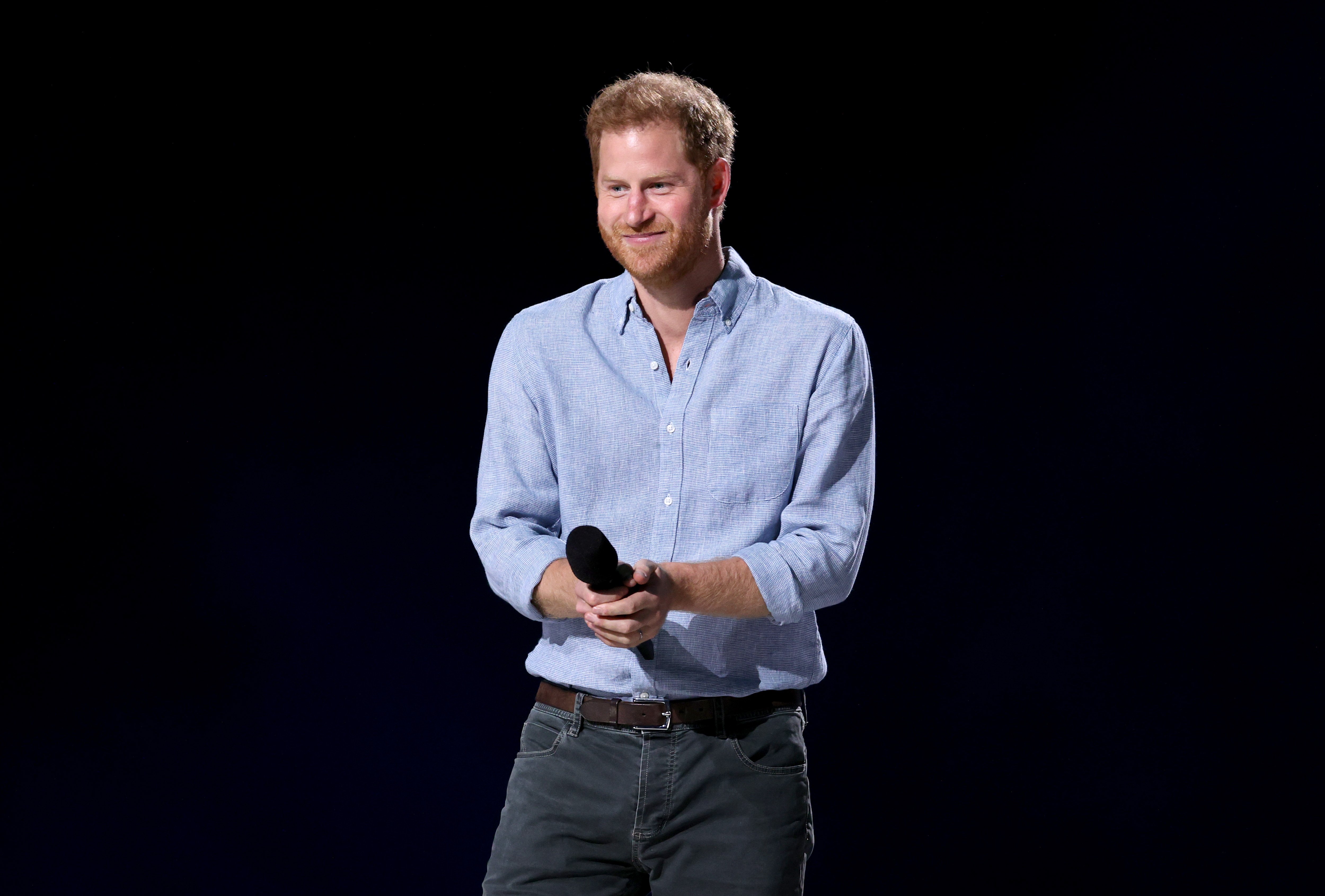 Although the couple relocated their base from Britain to the United States, they have continued to wage war on their time with the royal family, granting interviews where they tell "their truth" while in the royal family.
HARRY'S PREVIOUS INTERVIEWS
Prince Harry left the royal family vulnerable after his bombshell interview with media mogul Oprah Winfrey, wherein he and Markle opened up on what life in the royal family was like for them.
Harry and Markle, both parents of two, accused the family of neglect as Markle battled mental health crisis. The former "Suits" star confessed that at some point, she considered taking her life.
Things got worse for the royal family when the couple revealed that some royal family members had raised concerns concerning the skin color of their first child, Archie. These claims led many fans and celebrities to accuse the monarchy of racism.
Although Harry explained that the Queen and her late husband, his grandfather, Prince Philip had nothing to do with it, he refused to rule out suggestions that his father or uncles were involved.
Harry later bashed the royal family for their poor parenting skills, noting that his father, Prince Charles, and his older brother, the Duke of Cambridge, were trapped in the royal family. However, Harry's tell-all interviews have fractured his relationship with his brother and father.
A NEW MEMOIR ON THE WAY
While the royal family is yet to recover from Harry's bombshell revelations, another tell-all memoir is reportedly underway. The 36-year-old father of two is said to be planning to release a memoir next year that will further reveal his life adventures and lessons that have made him the man he is today.
Royal biographer Duncan Larcombe was a guest on "Good Morning Britain," and he revealed that Harry's announcement would be a source of concern for his family as they all wonder what will be revealed in the book.
The royal expert opined that any reconciliation between Harry and his family would be halted until the book's details are known. Members of the royal family would have to be sure Harry is willing for a comeback, and his new book will determine.
Prince Harry will share "mistakes and lessons learned" during his life in a memoir to be published next year.

Royal biographer Duncan Larcombe says 'the Royal Family will be extremely concerned about how far Harry is actually prepared to go'. pic.twitter.com/v8EXMaajcq

— Good Morning Britain (@GMB) July 20, 2021
Royal family members are still recovering from the fresh memories of the Oprah interview, and knowing that a book from Harry is on the way will not be a piece of easy news to bear.
While the 36-year-old Duke of Sussex has claimed that his new book is about himself, to shed light on the man he has become and not as the Prince he was born, royal commentators see his new book as a fresh attack on his family.
Royal expert Larcombe questioned if Harry will use his new book to explain the reason for his anger and attacks on his family. According to the royal biographer, Harry claimed privacy was his reason for leaving his family, but he has done his best to stay in the spotlight so far.
The book comes when Prince Charles is gearing towards more responsibility, and fans and royal family members are wondering how much damage Harry's new book will cause his father's reputation.
According to US Weekly, sources in the royal family revealed that Prince Charles and Prince William are particularly concerned about Harry's actions, especially with his new book.
Prince Charles, 72, finds it increasingly difficult to hold back and defend himself from his youngest son's attacks, while Prince William is worried about his younger brother's approach. Sources close to the 39-year-old revealed that the father of three feels Harry should discuss his views privately.
HARRY'S BOOK WILL HIT THE SHELVES NEXT YEAR
Harry is said to have been working with American "power ghostwriter" J. R. Moehringer on his new book, which will hit the shelves in late 2022. The book is described as another source of income for Harry and his wife, who have sealed a series of deals since leaving the royal family.
Penguin Random House will publish Harry's new memoir. Although financial terms have not yet been made public, some proceeds from the book will be going to charity.
Breaking news! Random House is honored to announce a forthcoming memoir by Prince Harry, The Duke of Sussex, to be published globally in late 2022. pic.twitter.com/NUzXwntuKq

— Random House (@randomhouse) July 19, 2021
The new memoir will cover all the main events in Harry's life, including his family with Markle and their two kids. The book will also cover his experiences as a Prince within the palace walls.