Michael Jackson's Grown Daughter Paris Shows off Tattoos in Strapless White Dress with a Train
The late Michael Jackson's only daughter, Paris Jackson, dazzled in a white dress and showed off her striking tattoos during a recent public appearance. Check out her eccentric yet gorgeous look in the photo below.
There's more to Paris Jackson than just being the King of Pop Michael Jackson's only daughter. Aside from following in his footsteps in the world of music, Michael's grown daughter also branched into acting and modeling. 
Paris graced the covers of several magazines and continues to do so while showing her authentic self. She displayed her uniqueness and radiance when she made a public appearance in Los Angeles, California, recently.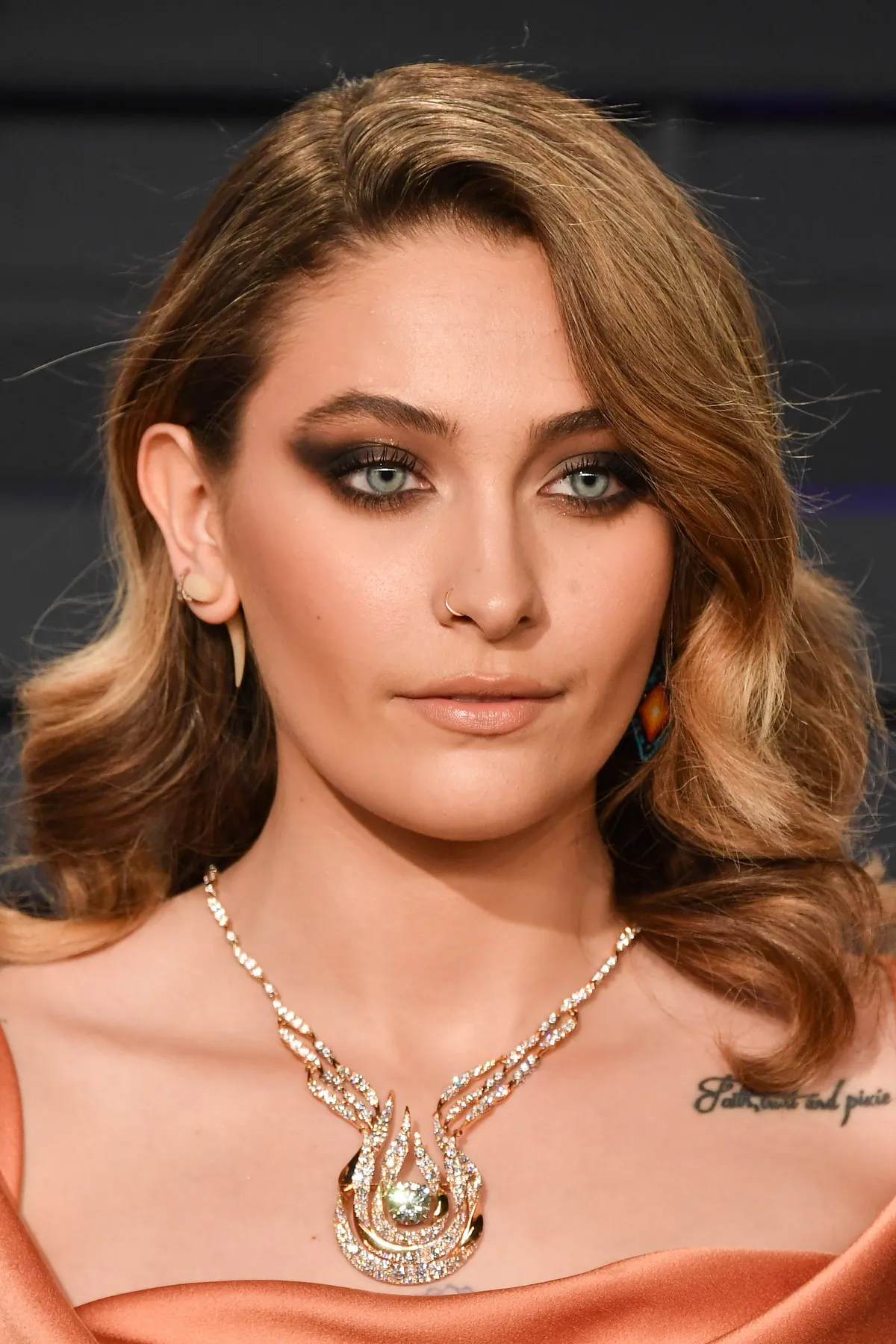 Celebrity stylist Danyul Brown proudly shared Paris' stunning look on Instagram. Paris walked down the red carpet and served looks in a strapless white dress with a train. A fan gushed:
"Stunning. 😍💓🙌🏼"
The breathtaking dress showed tiny floral prints around it and stylish folds in front, revealing Paris' flawless legs. The 23-year-old model exuded confidence and posed with her left hand on her hip.
Paris gave a commanding presence and a serious look. Her beautiful blonde hair was pulled up, and a section of her locks cascaded down the sides of her face.  
A necklace and a few stunning bracelets completed the glowing model's elegant outfit. While Paris wore minimal accessories, she displayed her striking tattoos in all their glory. 
Colorful tattoos covering her chest, shoulders, arms, and down to her fingers and hands stood out perfectly in the picture, leaving thousands of fans speechless. "GODDESS!" a follower exclaimed.
A lover of art, Paris displays her tattoos with pride. She has 50 images inked around her body, including colorful chakras, her favorite bands, spiritual symbols, and her favorite animals like a wolf and a deer.
Paris has previously spoken candidly about her sexuality, stating that she avoids labels.
Besides inking her favorite images, Paris has nine tattoos in memory of her late father. Michael, one of the most unforgettable and influential musicians in the 20th century, passed away in June 2009. 
Of the nine tribute tattoos Paris has, it featured Michael's eyes peering through a window above an elephant, a ram, and an assortment of other animals, with a monkey raising a crown.
Two meaningful words were inked on her body as well. The word "Bad" is written in red ink inside her hand and "Applehead" across her foot with the music legend's own handwriting. 
She based "Bad" on the music superstar's successful 1987 album of the same name. Meanwhile, the second word was an adorable nickname the free-spirited model used to call him when she was young. 
Twelve years after her father's death, Paris opened up about her relationship with her father and mother, Debbie Rowe, during a recent episode of the "Red Table Talk" interview with her longtime friend, Willow Smith. 
Her father died when she was 11. Given her young age, Paris shared that she did not have much guidance and could not comprehend what was going on, so she just followed instructions.
As for her mother, she shares she met Rowe when she was 15, and both have maintained a relationship since then. Besides sharing similar features, she described her mother as her friend. 
After her father's death, Paris lived with her grandmother, Katherine Jackson. When she switched from homeschooling to traditional schooling, her life changed drastically. 
She noted about her conservative family, which she described as "very religious." She shared her experience when she came out to them for the first time, saying they accepted her but preferred not to discuss it.
Paris has previously spoken candidly about her sexuality, stating that she avoids labels. She said she would not consider herself bisexual since she has dated more than just men and women.
Since then, Paris has been enriching herself with new experiences in her career. Recently, she signed up to do a spin-off for the hit series "American Horror Story" with the help of her godfather, actor Macaulay Culkin.
She said Culkin, who previously appeared in the series, gave her advice on appearing theatrical for her audition in the series. The advice worked, and now, she got the role of Maya.