Surfer Óscar Serra Passed at 22 After Terrible Accident in Mexico — His Partner Pays Moving Tribute
Spanish surfer Óscar Serra died at 22, after a tragic wave accident in Mexico. The incident left friends and families of the young surfer in agony as they pay him heartbreaking tributes.
22-year-old Spanish surfer Óscar Serra was surfing when a big wave accident occurred at Zicatela beach in the southern part of Mexico. Sadly, Serra passed away after the incident.
According to reports, the young surfer fell from the force of a wave two meters high before hitting his head on the ocean floor. After the incident, officials immediately took action, raising red flags to alert other swimmers of the dangerous waves.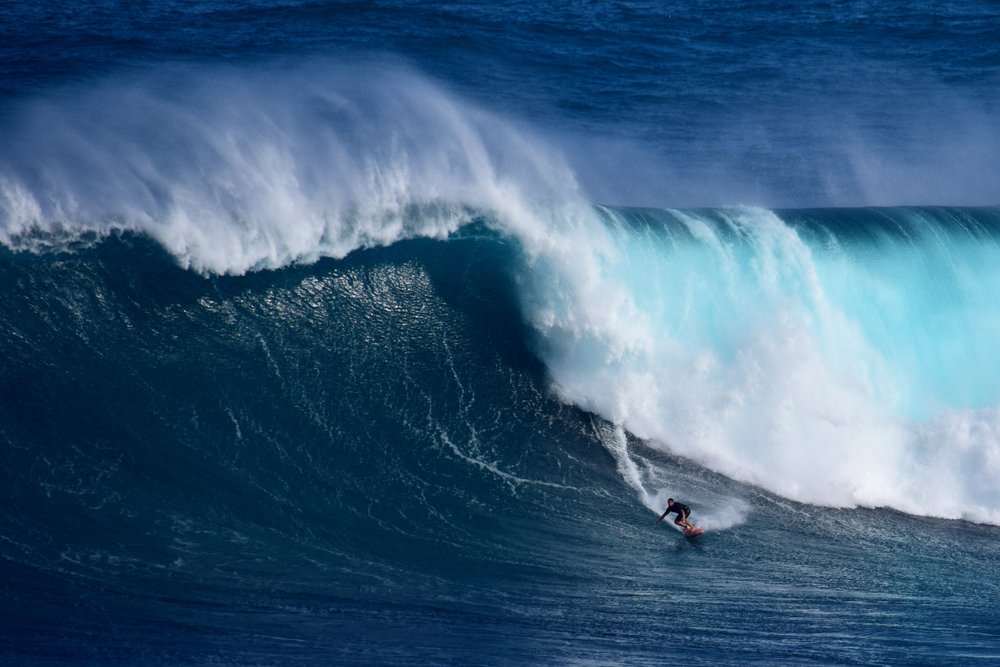 OSCAR SERRA'S TRAGIC DEATH
The Spanish Surfing Federation confirmed the unfortunate accident and described the occurrence as "unfair." The federation also paid its respects to Serra's family and friends.
Serra got medical attention shortly after the accident, but the professionals were unable to revive him. Experts closed down the accident scene and informed the Spanish embassy in Mexico of the death to allow easy transfer of the deceased body.
Per reports, Spanish surfer Óscar Serra passed away after falling from a 6-foot wave in the Mexican state of Oaxaca. Our thoughts and prayers go out to his family and loved ones for their loss. https://t.co/3EXB47DhK7

— The Real (@TheRealDaytime) July 20, 2021
Reports showed that the Zicatela beach has some hazardous waves, and many surfers see this as an attractive challenge. Witnesses reports showed that Serra entered the water when the beach had a red flag.
Aaron Hirschhorn also died in a surfboard accident in Florida.
Un día de olas grandes en Zicatela (Puerto Escondido 🌊) -hoy- nos ha dado un golpe durísimo…

Nuestro más sincero pésame a familiares y amigos por la pérdida de Óscar Serra.

No hay palabras para describir tanto dolor… la vida es muchas veces injusta.

D.E.P. 🖤#FESURFing pic.twitter.com/fc3Gg4wsj8

— Federación ESP Surfing® (@FESurfing_) July 17, 2021
Serra is reportedly one of the best surfers in the area, and his actions were something familiar amongst other surfers. He had been on the beach to have fun with the dangerous waves, but it, unfortunately, took a tragic turn.
It was also revealed that the Mexico coastline had been faced with massive waves since the end of June 2021. Individuals who considered themselves capable and experienced surfers have been sweeping into the area to test their abilities.
22-year-old surfer Oscar Serra is dead after suffering fatal injuries from a 6-foot fall in Mexico. https://t.co/5TLtWaridE

— Perez Hilton (@PerezHilton) July 20, 2021
MOURNING SERRA
After the accident, Serra's partner, Aynara Aymat, reportedly paid tribute with a touching clip on her Instagram page. Serra's loved ones gathered to honor him with a memorial organized by the local surfing community with flowers and tears.
A speech was also given in a native language on the clip posted about two days ago. The update came with a touching epistle, and several viewers flooded the comments section with heart emojis and condolences.
Serra's colleagues also shared notes of the conversation they had with the deceased surfer. A fellow surfer, Miguel Castrillon, reminisced on the last experience he had with Serra and how they had planned to surf together.
Writing about how it was still impossible to accept Serra's sudden death, another friend noted that the surfer had been highly excited about surfing in the big waves. 
Oscar Serra: Nachwuchs-Surfer stirbt nach Sturz von Riesenwelle https://t.co/hAXl1kX0X3

— stern (@sternde) July 21, 2021
ANOTHER TRAGIC LOSS
Serra is not the only surfer whose life has been claimed by dangerous water waves. Aaron Hirschhorn, an entrepreneur known for his successful startup focused on stem cell therapy for pets, also died in a surfboard accident in Florida.
Reports showed that the Gallant founder rode a motorized surfboard along Biscayne Bay when colliding with a boat. He was pronounced dead at the scene. Following his death, his wife, Karine Nissim, shared a post in his honor.
Former Rover board member and pet-tech veteran Aaron Hirschhorn dies in Miami boating accident https://t.co/u9THNEuhNS

— GeekWire (@geekwire) March 31, 2021
Before the tragic event, Hirschhorn won $500,000 investments from Lori Greiner and Anne Wojcicki after his appearance on the famous TV series "Shark Tank" in 2019.