All We Know About 'Law & Order: SVU' Upcoming Season as Premiere Date Is Already Known
Season 23 of the hit television series "Law & Order: SVU" will air this fall. Here's everything we know about the upcoming season, including information on how to watch it.
When "Law & Order: SVU" begins its 23rd season in September, it will officially be the longest-running live-action primetime series ever. That's because the show is almost impossible to put down.
Mariska Hargitay previously told Parade that its popularity is owed to more than its plot twists and characters. Meanwhile, here's all you need to know about Season 23 of the show.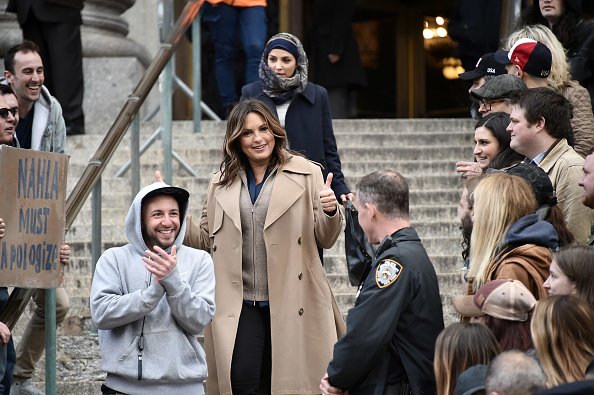 SEASON'S PREMIERE
The 23rd season of "Law & Order: SVU" is set to premiere on September 23, 2021, at 8 p.m. ET on NBC. Immediately following the premiere, NBC will air "Law & Order: Organized Crime" Season 2 at 10 p.m. ET.
Now that Season 23 of the show is underway, fans can't wait for it to premiere.
HOW TO WATCH AND STREAM
When it airs on NBC, "Law & Order: SVU" can be watched live. If you don't have cable or broadcast TV, it is also possible to stream it live if you are a subscriber to a live TV service such as Fubo, Sling, or YouTube TV.
Episodes are also available for free through Hulu or Peacock the day after they air on NBC. A variety of platforms, including Amazon Prime, Apple TV, Google Play, and Vudu, offer individual episodes for purchase.
MARISKA HARGITAY WILL RETURN
The series will indeed feature Hargitay again due to her alter ego, Olivia Benson. However, she has been signing contracts annually, leaving some to wonder if she isn't committed to the show. 
Hargitay once insisted she doesn't plan on stepping away from the series or the character, which brought her fame. To begin with, the actress is one of the highest-paid women on television today.
WILL BENSON AND STABLER REUNITE?
At the moment, Christopher Meloni is playing the role of Elliot Stabler in "Law & Order: Organized Crime." For Season 23, the possibility of Meloni returning to "Law & Order: SVU" hasn't been confirmed.
SEASON 23 CAST
Besides Hargitay, we know there will be several notable cast members returning in Season 23. They are Demore Barnes, Kelli Giddish, Jamie Gray Hyder, Peter Scanavino, and Ice-T, who tweeted about the filming.
Had a great time in Concert this weekend, but SVU starts filming Season 23 this Friday! The Hustle don't stop... Ever 💎 @WolfEnt #SVU23 pic.twitter.com/IkoEh5SDQc

— ICE T (@FINALLEVEL) July 20, 2021
FANS ARE EXCITED
Now that Season 23 of the show is underway, fans can't wait for it to premiere. One fan wrote, "Can't believe #svu23 starts filming this week.... SO EXCITED! [sic]." Another devotee added:
"Law & Order SVU is the only show I've been watching for YEARS that still have my attention with new seasons & episodes! [sic]"
"Law & Order: SVU" debuted its 22nd season in November 2020. Real-world issues are continued to be reflected in the show, such as the ongoing COVID-19 pandemic and the Black Lives Matter movement.
Furthermore, Stabler made his much-anticipated return to the Law & Order universe. The Season 22 finale featured Benson, Stabler, and the wedding of Fin (Ice-T) and Phoebe (Jennifer Esposito).